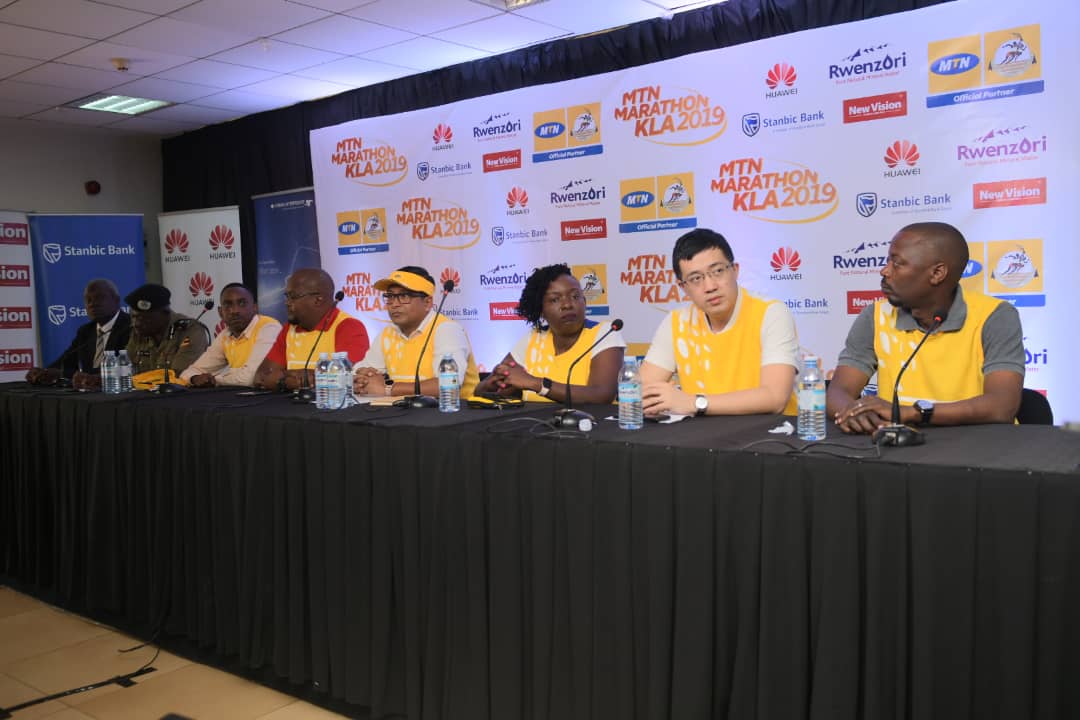 MTN Uganda together with its persistent partners; Huawei, New Vision, Rwenzori, Stanbic Uganda and Spedag Interfreight have today formerly launched the 2019 MTN Marathon.
The 16th annual sporting event is themed "A Good Reason To Run" and proceedings will go towards improving maternal health services across the country.
The marathon will start with regional races in Soroti, Arua, and Masaka to precede the Kampala marathon on Nov. 24th, 2019 at the Independence Kololo Grounds. Unlike the Kampala marathon with the 42KM, 21KM, 10KM and 5KM races, the regional races only have 10KM. The Kampala marathon also has a wheelchair race and fun run race.
Previously the wheelchair races were held a weekend before the main event — however, this year will happen same. This will foster inclusiveness.
MTN claims to have improved this years kit to 'fit for better runner experience'.
"Special attention has been made to ensure every participant has a vest that fits and enables a comfortable running experience," said MTN Uganda Ag. CMO Sen Somdev.
The running kit costs UGX8,000 paid by MTN Momo and UGX10,000 paid in cash — only for regional races. For the main event, the kit costs UGX23,000 by MTN Momo and UGX25,000 paid in cash.
MTN has increased the cash prize to UGX130 million with an addition UGX25 million to break the existing records.
MTN Marathon has raised over UGX3 billion since its inauguration 15 years ago. Last year alone collected UGX1 billion making it the highest amount ever raised since the inauguration.
These proceedings have helped expectant mothers, delivering clean water, improving sanitation, improving state of maternal health services, among others.