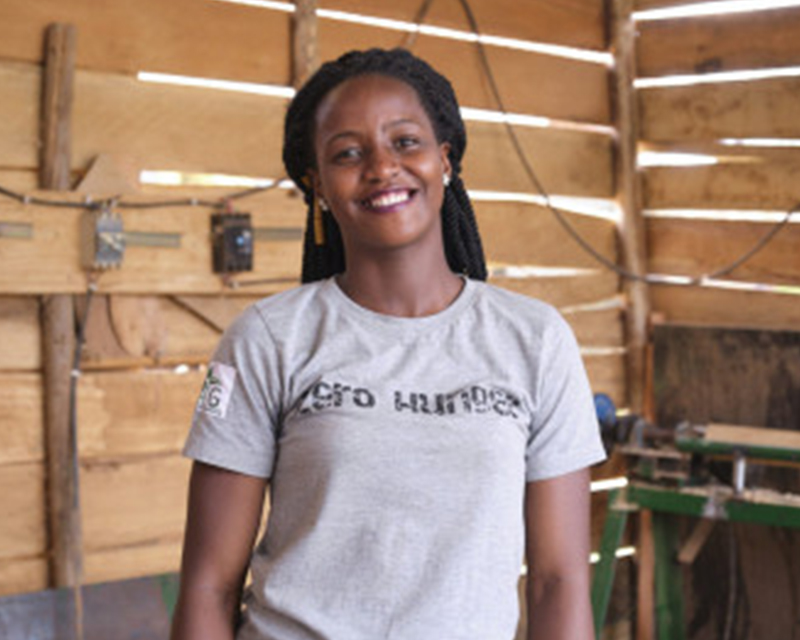 Two Ugandan entrepreneurs; Saudah Birungi and Catherine Nalukwago are among the 20 young African entrepreneurs selected for the 2019 Anzisha Prize.
Anzisha Prize is an annual competition dedicated to identifying, supporting and celebrating young African entrepreneurs between the ages of 15-22 whose ideas and businesses harness the power to redefine and re-imagine Africa's growth trajectory.
Saudah Birungi and Catherine Nalukwago are both aged 22 years.
The 18 other finalists came from; Somalia, South Africa, Zimbabwe, Sierra Leone, Ghana, Gambia, Ethiopia, Zambia, Congo, Benin, Tanzania, Nigeria, Kenya, and Egypt.
Birungi and Nalukwago will join the 18 finalists in Johannesburg, South Africa for a 12-day accelerator boot camp. They will be coached and mentored by local and global experts in preparation for the independent judging panel who will decide the winner of USD$25,000 (approx. UGX91.8 million).
The boot camp marks the start of the Anzisha Prize fellowship, through which each entrepreneur will access coaching support, market access services and further funding opportunities.
Saudah Birungi is the Co-Found Tusafishe; an enterprise that constructs water filters using locally available materials for students in rural schools and in their homes to provide them with safe drinking water.
On the other hand, Catherine Nalukwago Co-founded Vertical and Micro Gardening, an enterprise that has developed 'The Vertical Farm' — which makes urban farming a viable micro-enterprise for low-income households.
The Anzisha Prize will host broadcast parties to share the stories of the 20 entrepreneurs to encourage other young Africans to start their own ventures.