News
DIAA FULL LIST: Winners of the 2019 Digital Impact Awards Africa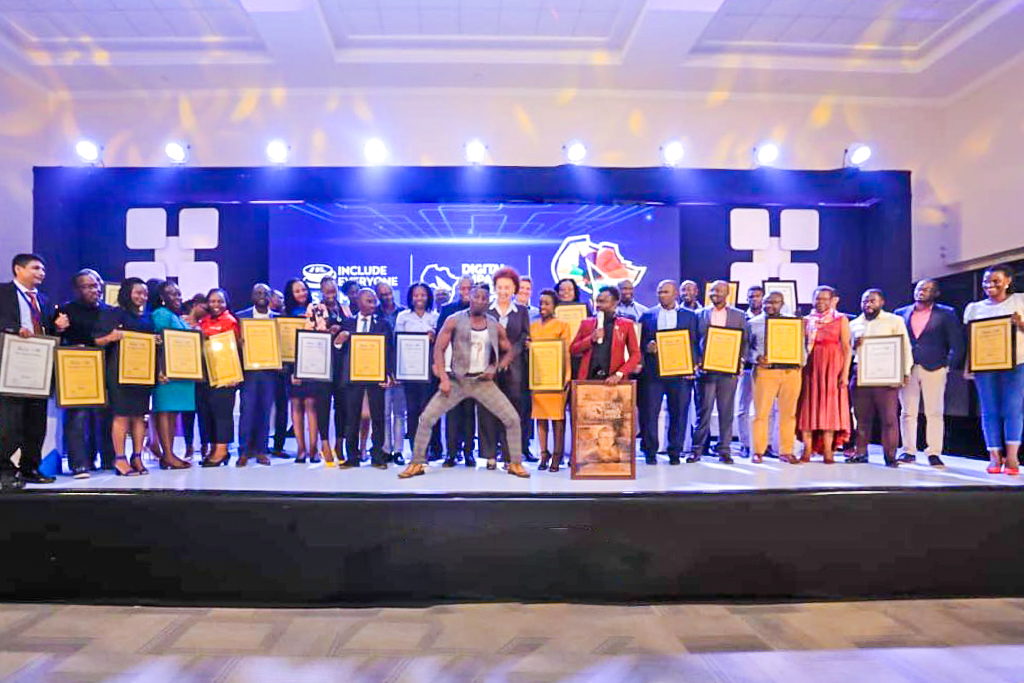 The winners of the 6th annual Digital Impact Awards Africa (DIAA) were announced at the Kampala Serena Hotel on September 20th, 2019 to recognize, celebrate and appreciate different individuals and organizations spearheading the use of digital mediums to better serve their communities.
Notably, DIAA is one of Africa's most important gathering of C-Level Executives, Seniors Digital and IT Executives. It's a platform as well that promotes digital inclusion, financial inclusion, and cyber security.
Nominees were of DIAA 2019 selected in 16 categories from Uganda and 6 from Africa.
The award gala ceremony also included panel discussion on; Agent Banking & Mobile Money, Interoperability, to mention a few. At the same time MTN Uganda Senior Manager Mobile Financial Services; Mr. Christopher Ssali also took the podium to discuss about the MTN Open API and how it works.
In one of the panel sessions, Nicholas Kalungi; Director at Hipipo noted that 'Agency Banking' has simplified the banking system where financial institutions have been pulled close to their clients.
"No more walking distances to the banks to do transactions," he said.
Steven Segujja; Head of Enterprise Banking at Stanbic Bank Uganda, said the bank is trying to see everyone embracing Agent Banking which is part of the bank's digitization to help their customers bank in the convenience.
General Manager Retail and Micro-finance at Centenary Bank, Mr. Charles Kabanda noted that the bank is using influence they've to work with insurance companies to give covers to the over 4,000 Agent Banking Agents to cover cases such as; theft.
On the other hand, Lloyd Jonathan Busuulwa; Head Alternative Channes at DFCU Bank said the bank is constantly responding to the customer's need of convenience through services like Agency Banking. He added that the bank has over 1,500 agents countrywide at their convenience.
Here's the full list of the winners;
| | |
| --- | --- |
| Category | Winner |
| Africa Best Digital Enabler (Internet, Devices) | MTN |
| Africa Best Mobile App (FinTech and Telecom) | Standard Chartered Mobile |
| Africa Best FinTech Innovator | Craft Silicon: Virtual Banking, Mobile Lending, E-Voucher, Agency Banking |
| Africa Best Digital Financial Services Platform | Ericsson (Gold), Comviva (Silver) |
| Africa Best Digital Financial Services Integrator/Aggregator | Craft Silicon |
| Africa Best Content App | StarTimes ON |
| | |
| Best Digital Banking (Online, Mobile, Social Banking) | Standard Chartered Bank |
| Best Saving, Lending/Credit Product | MTN MoKash |
| Best Mobile Payments | MTN MoMopay |
| Best Cards Payments | United Bank of Africa |
| Best Community Banking | Pride Microfinance Limited |
| Best Digital Customer Experience (Financial Services, Telecom, IT) | Centenary Bank |
| Best Digital Customer Experience (Utilities and Government Services) | NWSC |
| Best Brand on Social Media (Financial Services, Telecom, IT) | Centenary Bank |
| Best Brand on Social Media (Consumer Goods) | Bell Lager |
| Best Digital Powered Campaign | Stanbic Blue Weekends |
| Best E-Service/E-Commerce | NWSC |
| Best Digital Embrace by Non-Consumer Facing Brand | UEGCL |
| Commendation for Trade Digitization | Uganda Trade Information Portal |
| Disruptive Innovation | YO TV: Online Television Without Commitments. |
| Best Digital Awareness Initiative (Financial Literacy, Technologies, Entrepreneurship) | DFCU Battle for Cash |
| Digital Brand of The Year | Stanbic Bank |
| | |
| Africa FinTech Leadership Award | Warren D. Carew |
| FinTech CEO of the Year | Kamal Budhabhatti |
| Africa's Financial Inclusion Medal of Honor | Bill Gates |