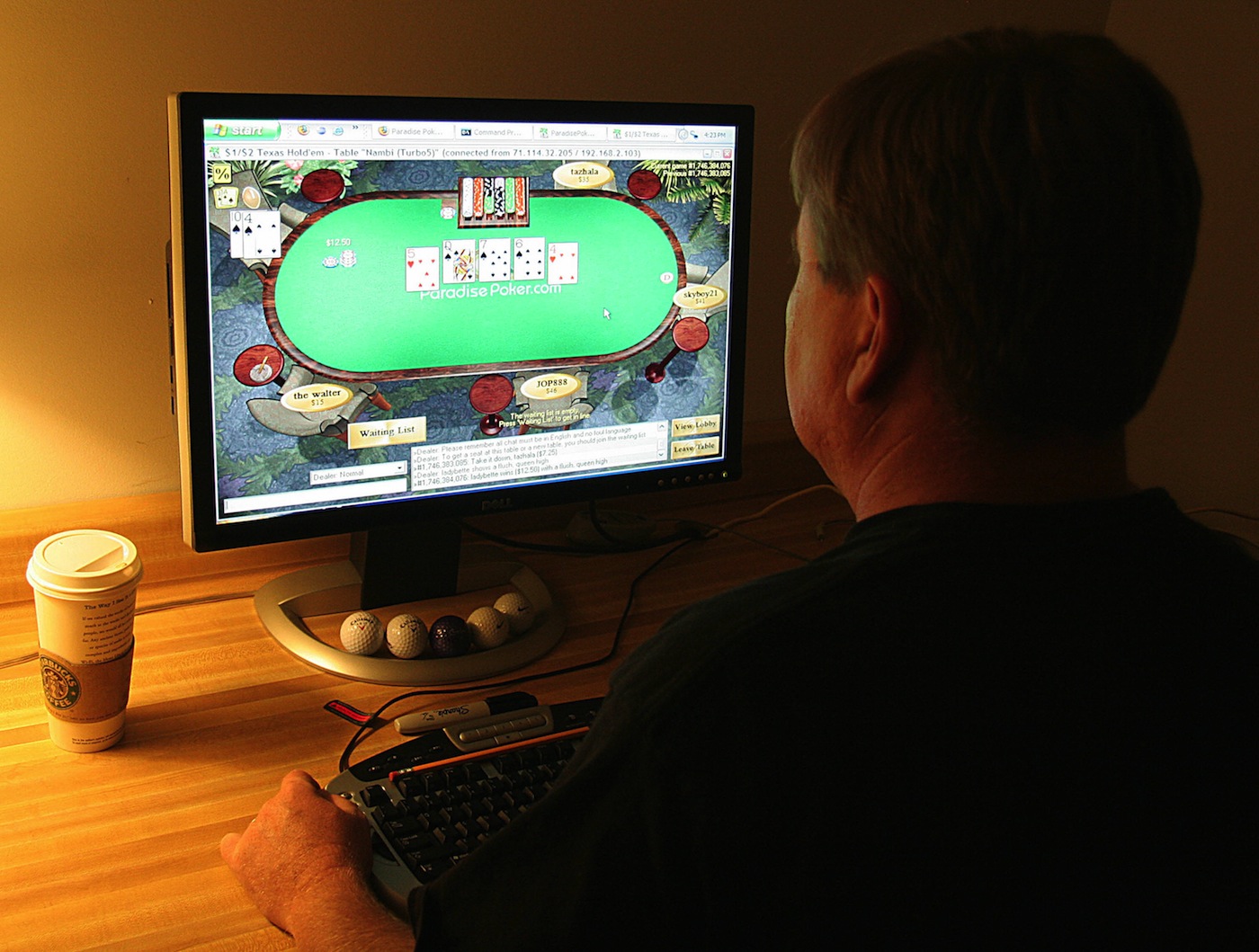 The global online gambling industry was worth USD$46.9 billion in 2017, and is expected to approach USD$125 billion by 2026. One key driver of this predicted growth is technology, which is disrupting the industry significantly. Specifically, online gambling is being driven by increasing digitization, expanding use of mobile devices, high internet penetration, better and more diverse payment options, and even digital currency adoption.
In this article, we take a look at how some of these technologies have advanced online gambling, and helped it to become such a lucrative growth industry.
High Internet Penetration
Obviously, there would be no online gambling without the internet. One detailed infographic looking back at the industry's history identified InterCasino as the first online gambling site.
It opened in 1994 after Antigua and Barbuda passed the Free Trade & Processing Act, which granted licenses to entities seeking to operate online casinos. Four years later, in 1998, reports indicated that online gambling revenue had reached $834.5 million. That same year, Planet Poker opened, introducing the world to online poker. Since then, dozens more prominent sites have emerged, not only supporting online poker, but presenting increasingly impressive imitations of every conceivable casino game, as well as increasingly attractive betting options.
Better and More Diverse Payment Options
The same infographic referenced above identified another crucial development in the rise of online gambling: the emergence of safer and more trusted payment options. The online security software company CryptoLogic deserves some credit here, as it pioneered the development of such methods.
Two years later, in 1996, the aforementioned InterCasino accepted real money for the first time. And from there, the industry grew such that prominent sites embraced all sorts of methods to ensure safe handling of users' money, eventually roping in intermediaries like PayPal and similar payment processing companies.
Along the way, some operators within the industry have also taken additional steps to reassure gamers and bettors, most notably by way of offering insurance for certain types of bets, or in some cases providing bonuses to match larger deposits. All of these developments have, over time, helped to make the very concept of investing money in online gambling practices feel safer and more secure to customers.
Increased Use of Mobile Devices
We noted increasing digitization in the introduction, and that idea goes hand-in-hand with the deeper connection that's been forged between mobile devices and online gaming companies. It's been estimated that some five billion-plus people around the world own mobile devices, and particularly in developing countries these devices can serve as primary means of internet access.
These facts, coupled with the fact that online casino and betting sites have optimized their content for mobile use, have effectively compounded the industry's natural growth. Whether through specific apps or simply mobile-compatible layouts, gambling companies have become far more accessible to mobile users in the last five years or so.
To put it another way, the worldwide explosion in smartphone usage has arguably had a greater impact on gambling businesses than any other single development.
Digital Currency Adoption
This factor ties in directly with the idea of expanding payment options and financial security. Now, cryptocurrencies have been covered many times before by PC Tech Magazine, including in February in a close look at Akon's Akoin.
Akon's vision for his own digital currency is ambitious at best: to use it as a currency for a soon-to-rise tech hub in Senegal (sort of a real-life Wakanda). In the gambling industry though, cryptos can be used more immediately and perhaps more realistically. Because they are essentially founded on encryption and digital use, cryptos are a natural fit for online betting and gaming sites. And while that hasn't led to mass adoption just yet, it has gotten cryptos in the door. And it's no stretch to say that blockchain- and crypto-fueled online casino and betting platforms will soon drive the industry – even if this point is somewhat more speculative than the ones above.
All these factors together are driving the world of online gambling to an even-more-lucrative future. And given the industry's tendency to leap at new tech-based innovations, there are likely to be more exciting developments in the next few years.