News
State House Confirms, Museveni will Attend the Africa Blockchain Conference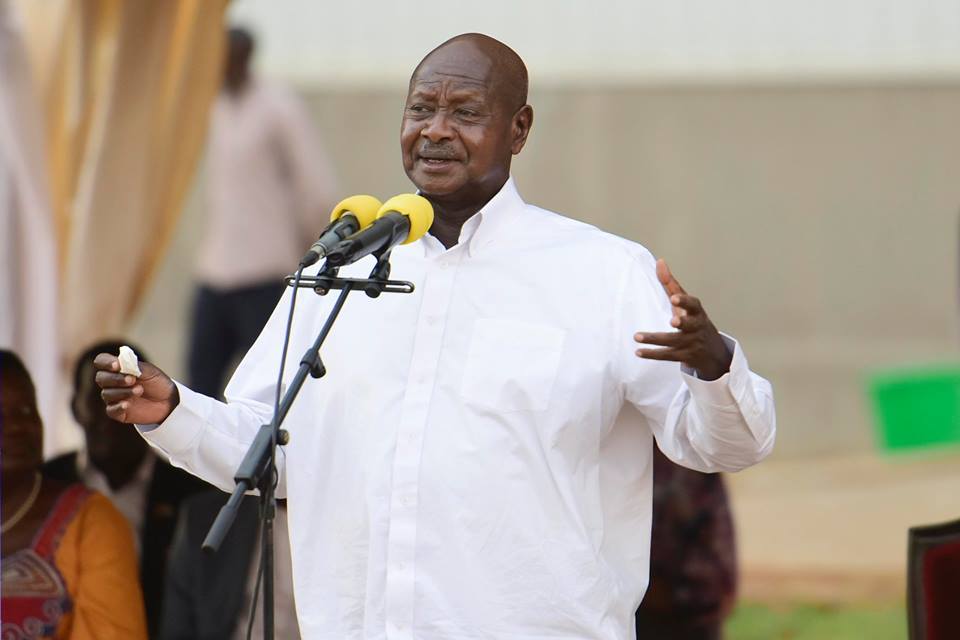 State House has on Monday June, 24th confirmed that the President, H.E. Yoweri Museveni will be the guest of honour at the forthcoming and anticipated 2019 Africa Blockchain Conference.
Slated to happen from July 3rd to July 4th, the President will as told to PC Tech Magazine host, the President of Sierra Leone; H.E. Julius Maasa Bio which was confirmed by Ms. Linda Nabusayi; the State House Press Secretary.
Ms. Nabusayi, in a statement said, "President will host his counterpart, H.E. President Julius Maasa Bio of Sierra Leone who will arrive on July 1st and the two will address the media."
Pres. Museveni will officiate the second annual Africa Blockchain Conference that will see, experts, panelists, industry leaders, among others attend, to discuss, and exchange ideas on a range of topics including; Africa's readiness for the 4th Industrial Revolution, Fintech, Emerging Technologies, EdTech, SDGs & Technology for impact.
The conference is organized by CryptoSavannah and the Blockchain Association of Uganda with the support of the Ministry of ICT and National Guidance. It is running under the theme — "Africa 4.0: Preparing Africa for the 4th Industrial Revolution (4IR)".
About 50 speakers are confirmed to attend — some of which include; Sheikh Khaled Al Nehayan, Mohamed Taysir, Ian Balina, among others.
Meanwhile, along the sidelines of the conference, will run the "Africa 4.0 Tech Expo." The expo is an experiential journey showcasing the leading tech, innovations and applications in Africa.
Some of the companies that have confirmed their participation in the expo are; MTN Uganda, Andela Uganda, Ubuntu Group, Yo Uganda, KLF Coin, Kwiksy, Century Group, Huobi, Project Hydro, Sunstone SAS, Input/Output, Flutterwave, Crossroads, and CITL International.
The conference will as well have a pitch competition for innovators, with a passion for developing sustainable digital solutions leveraging technologies in Blockchain, Big Data Analytics, Artificial Intelligence, Robotics & Drones.
The innovators are expected to pitch solutions that to solve pressing challenges across their communities — in priority sectors such as Agriculture, Healthcare, Education and Finance.
Three winners stand a chance of winning a seed-fund of USD$5,000 (approx. UGX18.6 million).
The winners will as well have the opportunity to do a crash course on business modelling and soft skills for business at The Innovation Village. Coupled to that, receive international visibility including connection to potential VCs from Silicon Valley.