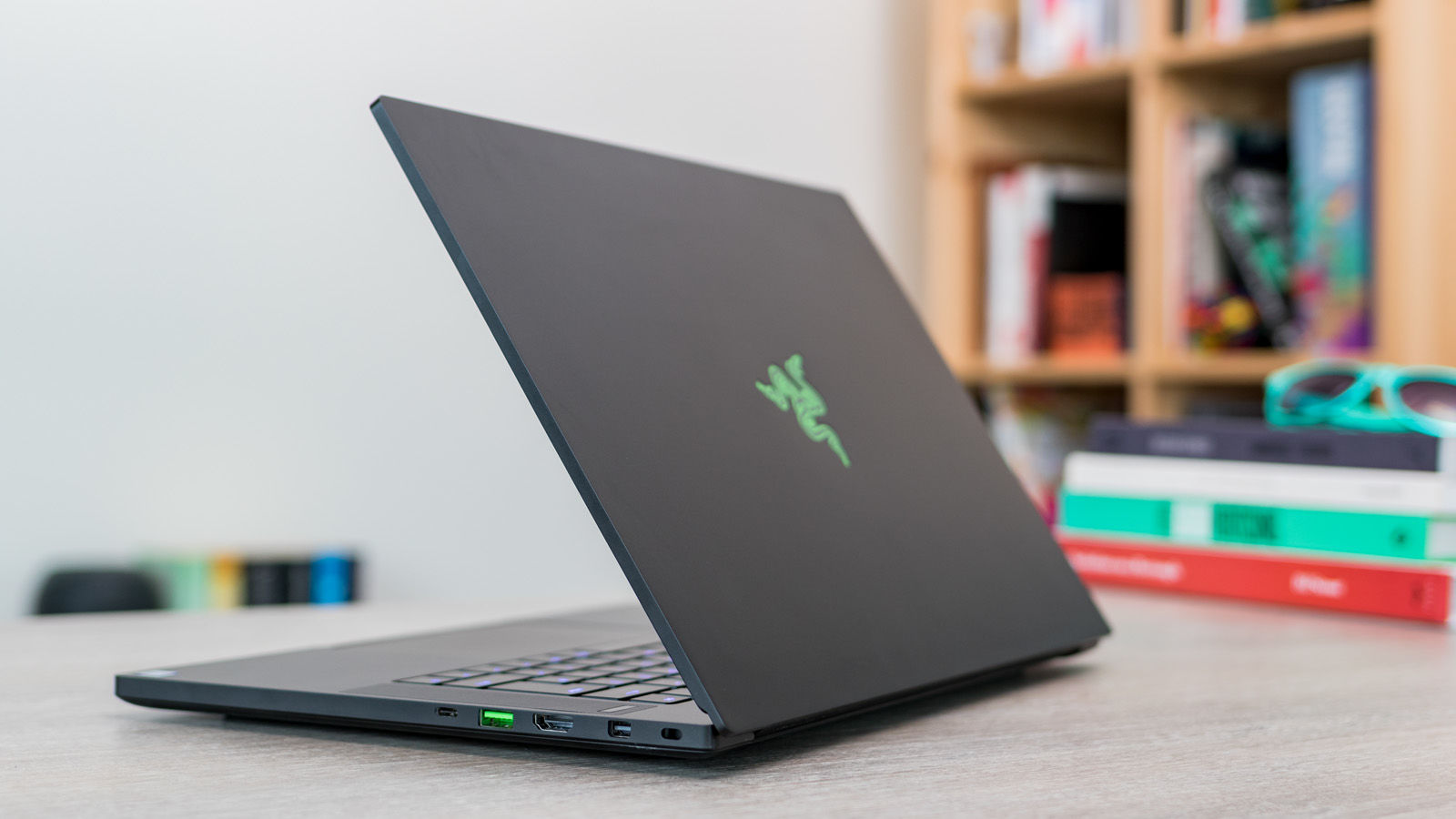 Gaming laptops have evolved over time into sleek and sophisticated powerhouses that can rival any powerful desktop. However, choosing the perfect gaming laptop for you will depend on various factors such as the performance, price and portability. No matter whether you want a light and thin portable device or a budget gaming laptop to play while on the road, here are just a few gaming laptops that you should check out before making your final decision.
MSI GS65 Stealth Thin
With a long battery life and a sleek and powerful design, it is clear to see why many gamers pick the MSI GS65 Stealth Thin for all their gaming needs. Regarded as the best gaming laptop on the market, you can be sure you are getting good value for money when purchasing this device. With the laptop being thin and light enough to carry in a backpack and comfortable to use laying on the sofa, you can be sure that the GS65 will not disappoint. There are various details that sets the GS65 aside from competitors such as a keyboard created by SteelSeries that is responsive and solid, and not to forget the super responsive touchpad.
Dell Inspiron 15 7567
If you are a Fornite fanatic, be sure to check out the Dell Inspiron 15 7567. This is because this device is suitable for less-demanding games. The 7567 model includes a GTX 1050 Ti (a small upgrade from the GTX 1050 model which can be purchased a little cheaper). However, bear in mind that this laptop is unable to handle the latest games on any type of setting so if you want a cheap gaming laptop that you can use to play on games such as Fornite, be sure to check out the Dell Inspiron 15 7567.
Razer Blade 15
Known for its elegant design, solid construction and slim body, the Razer Blade 15 is another gaming laptop that you need to check out. With vapor chamber cooling as one of its pro points, it is easy to see why gamers are drawn to the Razer Blade 15. The laptop includes a 144Hz screen as well as internals that are strong enough to play all the latest games. What sets the Blade 15 apart from competitors is the details that is has to offer. With an aluminium body that is incredibly flex-resistant, you can be safe in the knowledge that the risk of your laptop being easily damaged is very slim.
Gigabyte Aero 15X v8
If you are wanting a gaming laptop with an incredible battery life and beautiful screen, the Gigabyte Aero 15X v8 is the one for you. Some of the features of the v8 include a 144 Hz panel screen as well as a 94Whr battery, providing you with hours and hours of gaming entertainment. The overall look of the Aero 15X is slightly more professional than the Razer Blade, so if you want a laptop that not only looks great, but works brilliantly, the Aero 15X is the perfect gaming laptop for you.
Acer Predator Helios 300
If you want a gaming laptop that is incredible value for money whilst also boasting good battery life, make sure to look at the Acer Predator Helios 300. Currently priced at just over £1000 (sometimes a little less if you can find it in a sale), the laptop features a GTX 1060 6GB graphics card that is able to lock down 60 fps in most game settings from the last couple of years. It is important to note that although the system lacks in fancy screen features such as a G-Sync, the low price makes The Acer Predator Helios 300 one of the best budget laptops that you can purchase.
Asus ROG Strix GL503VS-DH74 Scar Edition
When deciding between portability, performance and price, the ASUS ROG Strix GL503VS-DH74 Scar Edition ticks the latter two boxes: performance and price. In comparison to a larger shell, the GL503VS features a regular GTX 1070 GPU, resulting in an improvement in performance of about 15 percent. This laptop also includes G-Sync on its 144HZ panel screen, however, one of the trade-offs that you will need to consider is that you will lose out on Nvidia's Optimus battery technology. It is also important to bear in mind that the battery life typically lasts for no longer than two hours, so make sure not to forget your charger!
Acer Predator Triton 700
With many gamers calling it the most powerful light-and-thin laptop available, the Acer Predator Triton 700 could be the perfect choice for you and your gaming needs. There are various features that you will love about the Triton 700, such as its sci-fi inspired aesthetic, not to forget its solid clam shell design. As the laptop features outstanding specs, the current price of the Triton 700 is just under £1800 on Amazon, making it one of the more expensive gaming laptops.
Huawei MateBook X Pro
There is also a wide selection of laptops available for you to play on all your favourite online games such as the Huawei Matebook X Pro. With an 8th generation Intel Core i5 – i7, as well as Intel UHD Graphics, you can play on casino websites like Stakers where you will be able to view some of the most exciting visuals possible. This casino features over 1,000 games that cover a whole spectrum of genres, giving you more choice than you could ever imagine. Also, with an incredibly strong battery life, the Huawei Matebook X Pro will ensure you can play on all your favourite casino games without having to reach for the charger.
With a whole range of gaming laptops to pick from, it can be hard to know where to start. However, taking the time to have a look at a few of the devices listed will help give you more clarity on what you want to get out of your gaming laptop. Make sure that you have a budget in place before you go searching so you can be sure you can afford the right gaming laptop for you.