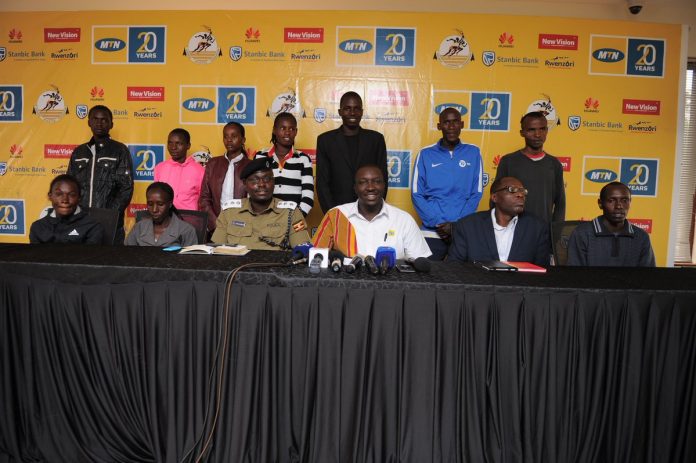 Telco; MTN Uganda has today confirmed over 300 elite runners across the region and Uganda will participate in this year's MTN Kampala marathon. Kenyan duo; Sammy Kipngetich Kurgat and Rael Kimaiyo Kurgat are back to defend their 42km titles, while Uganda's duo Doreen Chesang and Daniel Rotich will also be defending their 21km titles.
The defending champions and the elite runners will be participating at the 15th annual sporting event with over 20,000+ other runners who take the event as a social event. The target of the event, is all proceedings collected will go towards improving Maternal Health Care in Uganda to ensure safe childbirth, for expectant mothers.
"In as much as the spotlight is on the elite runners, there are another 20,000+ participants in the marathon that will be coming to run towards the improvement of maternal health, for fun and others," said Valery Okecho, Manager Corporate Communications at MTN Uganda during a media press briefing held at MTN Offices.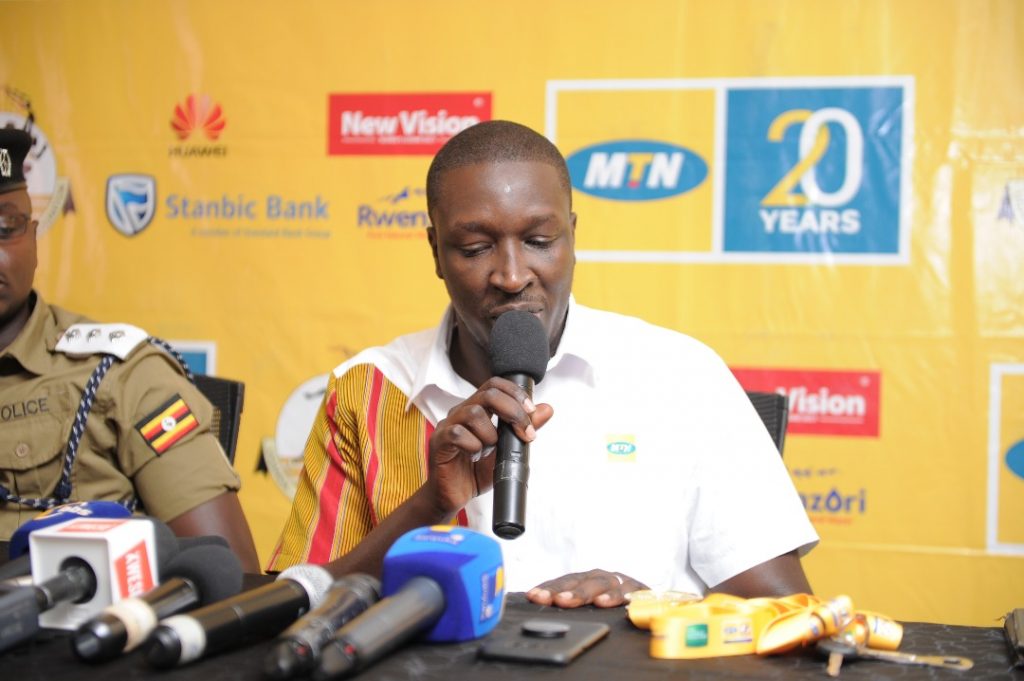 Meanwhile, Dominic Otuchet, the President of Uganda Athletics Federation (UAF) confirmed that the number elite athletes has increased by 100 from last years. Last year's race attracted 200 elite runners from around the world.
The elite runners also include Ugandan professional runners and can participate in the full marathon (42km), half marathon (21km) and the 10km road race. However, the foreign runners are only allowed to participate in the full and half marathons.
Notably, changes have been made on the 42km and 21km routes in order to reduce the number of hills with the expectation of improving running experience and better times. This becomes the first time the telco has changed its race routes.
Looking at traffic guidelines, Kampala Metropolitan Traffic Police Commander; SSP Norman Masinga told media that they have deployed traffic police on roundabouts and junctions to regulate traffic flow for athletes.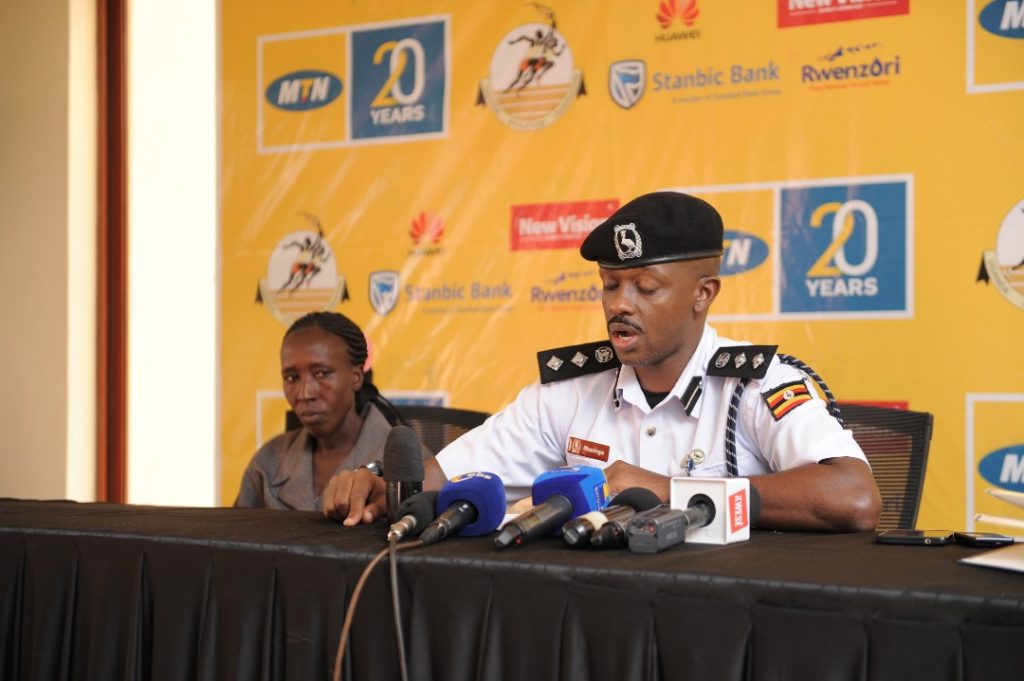 While motorcycles have come to be part of the race, following runners, and some who use them to cheat are banned from being anywhere near the athletes. On the other hand, no vehicle will as well be parked on the round sides where athletes will pass.
"Motorcycles shall not be allowed to follow the runners as it affects the runners concentration and no vehicle will not be allowed to park along the road. There are designated parking slots that have been provided," said Norman.
At the perspective of security, Luke Owoyesigire, the Kampala Metropolitan Police Spokesman told media that they have deployed all the force that is necessary with those in uniform and those who are plain clothed to ensure that the event goes with no threats, or harm.
He urged and called upon parents not to come with a lot of children. He pointed out that if parents wanted to come with their kids, at least bring one or two aged 10+ years above. Luke also advisable that people carry the property they need during the marathon.
"It is important for runners to come in as light as possible in order to avoid being the target by some criminal elements. We expect to police this day and cooperation from the participants," said Luke.
This years MTN Kampala Marathon will be flagged off by Jane Ruth Aceng, the Minister of Health.