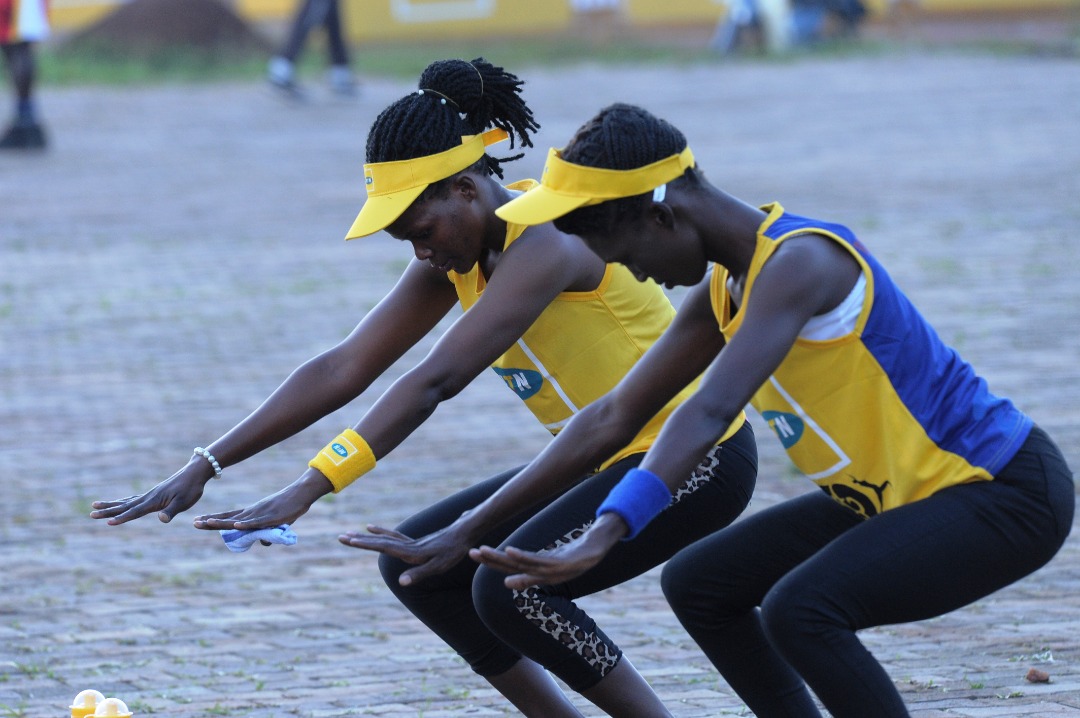 The MTN Kampala marathon is regarded as one of the biggest sporting events in Uganda. Organized by telco firm; MTN Uganda, the event is scheduled to happen every year in November, a month after celebrating its birthday.
MTN at 20 made a few twists on this year's marathon, introducing new routes, and kick off with regional races before the final event on 25th November. All the proceedings collected will go towards improving Maternal Health Care in Uganda to ensure safe childbirth, for expectant mothers.
Like its previous events, MTN brings on board partners like; Stanbic Bank, Huawei, Rwenzori, New Vision, Uganda Athletic Federation, and Spedag Interfreight. The event will attract over 20,000+ participants from all parts of the world.
While for some people the marathon is a social event, to some it's actually a competitive race with potential of taking home some reasonable prize money. Therefore, to participate, you pay UGX23,000 via mobile money or UGX25,000 through physical pay.
It's 3 days left to the event, we thought we could give you a techie's guide to prepare for the MTN Kampala marathon.
Smartphone
We highly recommend you carry a smartphone with you. It's one of the best essential tools you can have on such an event. Listen to music on the run, take photos, share what's happening in real time via social media, among others. If you don't have a smartphone, secure one from Jumia since its Black Friday campaign you can get one at a cheaper price.
Smartphone Armband
We aren't saying its awkward carrying your smartphone in your hand while running but its more appealing if you had an armband. It's comfortable. You don't have to any kind of fluids on your phone.
We came across a 'Shapeheart Armband' that we can recommend. This is a great two-in-one gadget that has a heart rate tracker and a phone holster. It saves space. It allows you to track your heart rate more accurately than with a watch or an app.
Fitness Tracker or Smartwatch
Fitness trackers or a Smartwatch could be one of the few gadgets you might need. Purchase one that is fit and compatible with your smartphone and the accompanying app. Most of them are almost uniformly comfortable and useful at tracking steps, calories and activity levels.
Lumo Run Sensor
The Lumo Run is said to rank among the best gadgets for runners globally, and it is worth having for any runner keen on making their speed and performance better. It comes with at least seven different sensors in one gadget. Including an accelerometer, gyroscope and vibration sensor.
All you need to do is attach the 25g lightweight device to the back of your shorts and you've negated the need for a trip to the augmentations lab.
Lumo tracks all your essential running form stats – that's cadence (steps per minute), bounce, pelvic movement and how much brake you apply with each step – and sends them to the Lumo app for you to obsess over later.[related-posts]
Download an App
If you can't afford a fitness tracker or a smartwatch, or Lumo Run, an app would be the best alternative. Download an app that will track your steps, calories and activity levels.