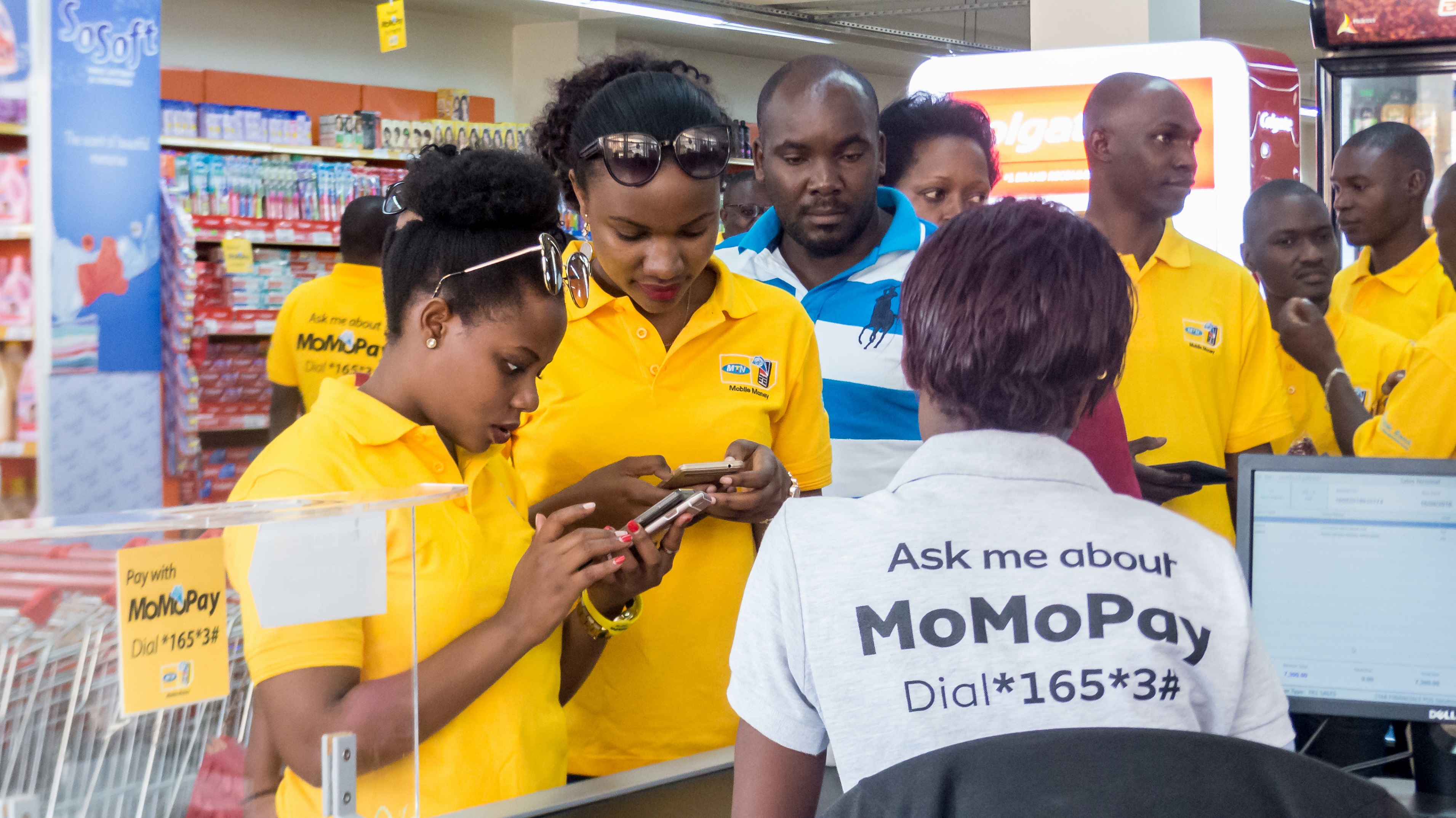 Telco firm; MTN Uganda has on Thursday launched its mobile platform that allows merchants receive payments and services using MTN Mobile Money, Momo Pay after months of it being in the beta program. One of company's main aim with MomoPay is a bid to push Uganda's cashless economy allowing customers to pay for goods and services at no extra costs.
"With the introduction of MomoPay, we're changing the game. When customers want to purchase for goods, they will pay the exact amount without incurring any other charges. This is because with MomoPay, there's absolutely no cost to the customer," MTN Uganda's Chief Executive, Wim Vanhelleputte, told the press during the launch at Ntinda Shopping Center in Ntinda.
MTN has so far registered over 25,000 merchants from supermarkets, pharmacies, restaurants, hardware shops, fuel stations, salons to mention a few. Upon a merchant being approved, they receive a special six figured merchant code to indicate that they accept MoMoPay, the very merchant code that customers will use when paying for their products or services.
The press was given a chance to try using the product, to see how effective it could to our societies.
When PC Tech Magazine was given a chance of using the product, it was effective, and fast. After we made payments for our products, the merchant (here being Master Supermarket located in Ntinda) confirmed they had received the payment – which directly goes to their mobile money account.
MoMoPay is the latest addition to Mobile Money's arsenal of tools that helps combat the pain experienced by customers when making transactions. Over the next months, MTN will be looking to recruit merchants and where the MoMoPay will be displayed means payments are now acceptable.
For now, the service is limited around Kampala, and few other areas outside the city center. MTN Uganda's General Manager for Mobile Financial Services, Elsa Muzzolini told press that the telco is looking at expanding beyond Kampala. She further added that they want everyone to be able to use the service, even those deep down in the rural areas.
Elsa also emphasized that merchants on receiving payments directly to their mobile money account, they can be able to use it for several other features like making salary payments, transferring it to their bank account, purchase airtime for customers – and earn a commission, among others.
How to use MoMoPay
Using the service is so simple. When the customer is done purchasing for their products or ready to pay for the service they had been offered, s/he will ask the merchant for their merchant number. A six-figured digits.
The customer will dial *165*3# then press the ok/yes key. From the dialog box that pops up will ask you to insert in the merchants number.
After inserting the number, you will then be asked to inset in the price that you owe, which you will have to confirm with MTN mobile money number.
That's all it takes.