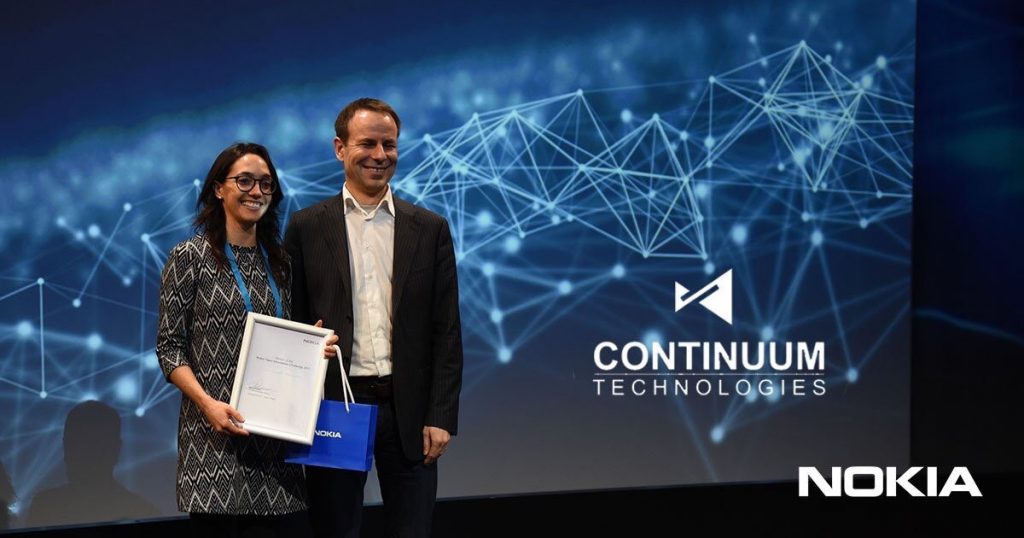 Finnish based IT firm, Nokia Corp. on Thursday officially launched its 6th Nokia Open Innovation Challenge (NOIC), with its focus being on industrial automation and the industrial Internet of Things (IoT) domain.
NOIC administered by Nokia Bell Labs in partnership with NGP Capital, is an annual global competition that seeks innovative technologies, products and solutions that can change the world. It's goal is to connect the world through innovations that shape the future of human collaboration, communication, connection and control.
With the prize money totaling USD$175,000 (roughly UGX651.3 milliion), winners will also be given access to Nokia Bell Labs research & development resources, as well as opportunities to grow their businesses through joint partnerships with Nokia.
"We're excited to open this year's NOIC with a focus on industrial automation. We look forward to working with competition winners to help create new technologies that will create unparalleled increases in efficiency through augmented intelligent devices, systems, platforms, and applications," Marcus Weldon, President of Nokia Bell Labs and CTO of Nokia, said in a statement.
NOIC offers the opportunity for bright-minded startup companies to propose best-in-class products and solutions within Industrial IoT.
Companies accepting the challenge can submit their ideas (FOLLOW LINK) not later than September 6th, 2018. An international jury will then select successful candidates to present their products or solutions at a final event that will be held in December at Nokia Bell Labs' headquarters in Murray Hill, New Jersey.
This year's winners will join a growing list of companies with access to Nokia's resources to help grow their businesses.
Notably, last year's winners were Continuum Technologies and Snaptivity. Continuum Technologies developed a smart clothing with embedded nanotechnology to boost human performance, health and productivity WHILE Snaptivity enhanced the live-sport fan experience by aiming their Artificial Intelligence powered high-speed robotic cameras at the crowd, rather than the action on-pitch.