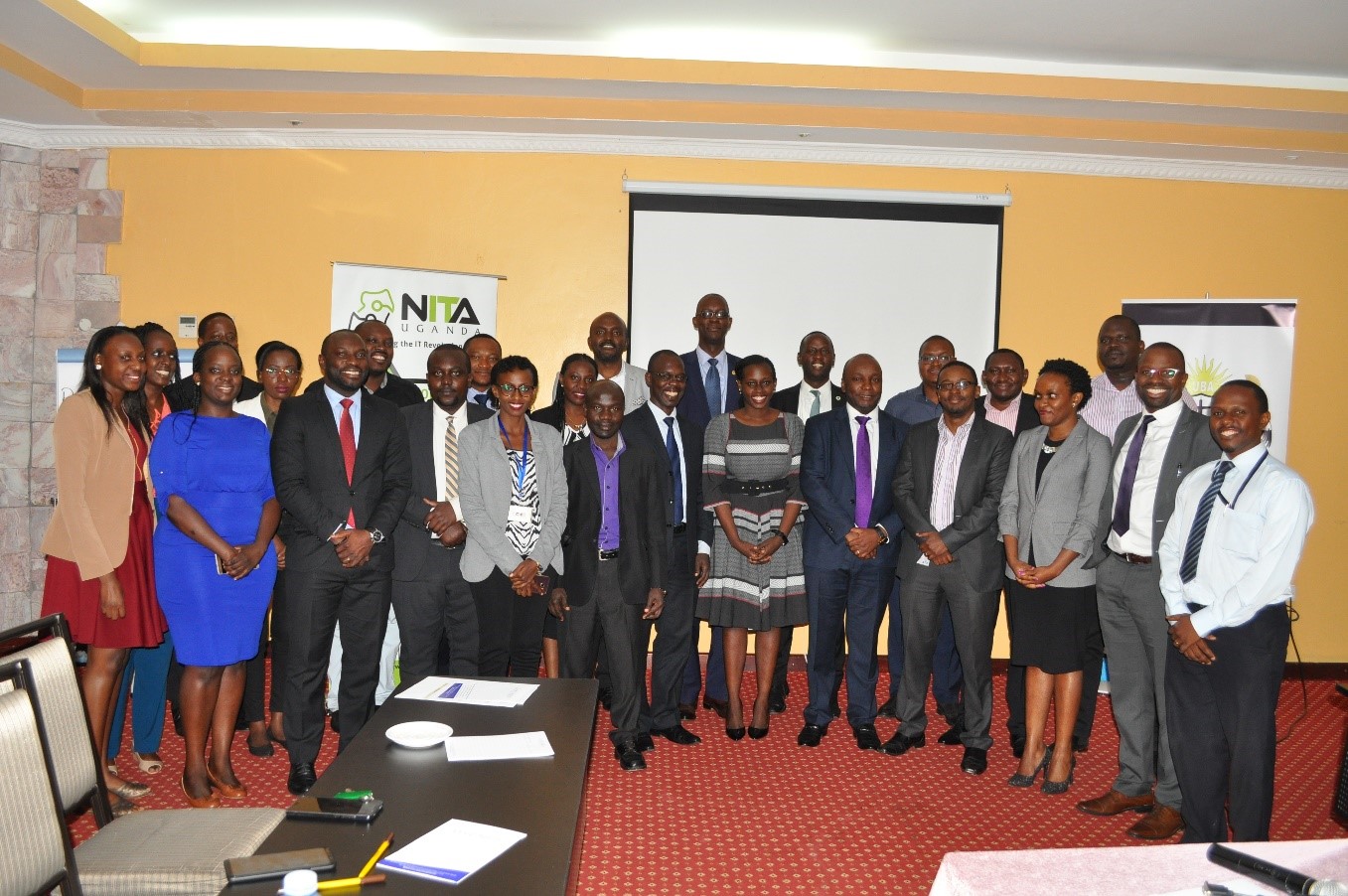 The National Informational Technology Authority this morning (NITA-U) met with Uganda Banker's Association to discuss ways in which they can collaborate towards bringing services online in Uganda.
The meeting that took place at Royal Suites, Bugolobi, attracted key players in the Banking sectors, Telecoms as well as key officials from NITA-U.
Peter Kahiigi, Ag Executive Director at NITA-U acknowledged the need for a collaboration between the entities to ensure financial inclusion in Uganda.
"Government of Uganda is in the process of implementing a Payment Gateway that will enable online payments for all Government services; and as well be utilized by interested private sector business enterprises to receive payments for their supplies, in a bid to promote e-Commerce and financial inclusion in Uganda.  We need Uganda Bankers Association as key partner to ensure citizens can pay for services in a convenient and efficient way,'' Kahiigi noted.
Wilbrod Humphreys Owor, Executive Director, Uganda Banker's Association welcomed the partnership as way of solving the bottle-necks like the cost of delivery of financial services, difficulty in penetration of services throughout the entire country as well as high cost of infrastructure. 'We look forward to what we hope will be a long term partnership with NITA-U, there is enormous collaboration potential that we need to urgently explore,' he added.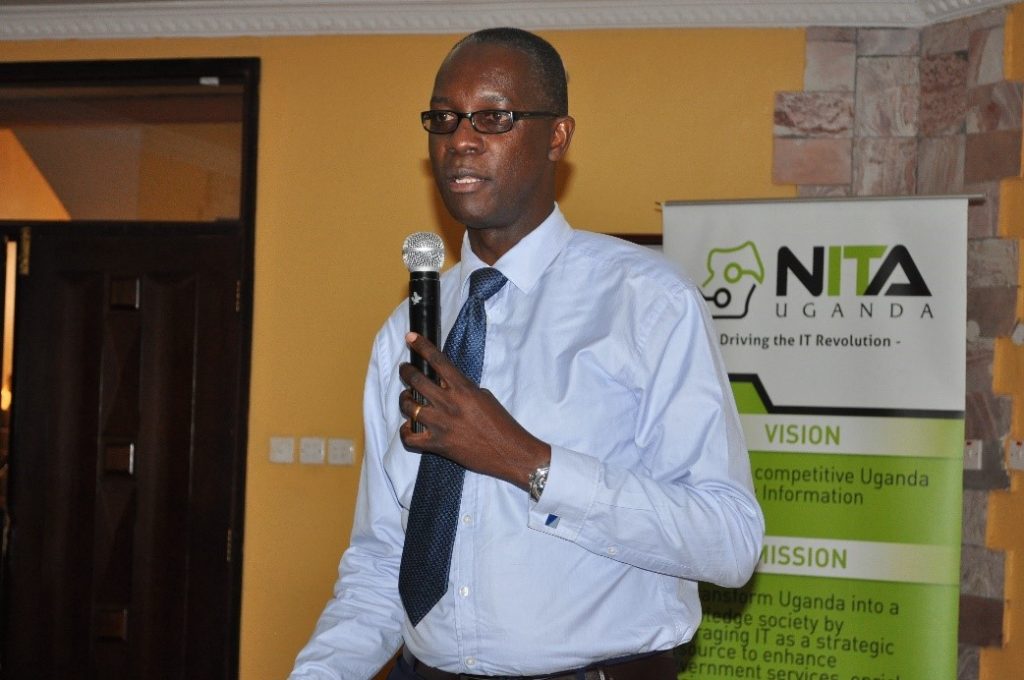 Vivian Ddambya, Director Technical Services, NITA-U noted  that  NITA-U is the perfect partner in cloud computing because of the capability to offer Uganda bankers local support, billing and a solution portfolio that is tailored to their needs.
Ddambya further updated the attendees on Government of Uganda's progress on connectivity
"There are 2,400 Km Optic Fiber laid with 3 uplink connections across 3 countries. 33 towns connected with 342 MDA/LG sites connected. Also there 27 transmission sites, a 24/7Network Operations Centre ensuring 99.9% Network availability.''
Speaking during the meeting, Arnold Mangeni, Director Information security at NITA-U highlighted Government's role in The National Information Security Framework (NISF) in ensuring cyber security.
"The NISF defines the minimum information security controls that National Critical Information Infrastructure (NCII) operators must apply to reduce their vulnerability to cyber threats.'' He added that NITA-U will work with Uganda Bankers association to customize the NISF to the Financial Sector which will safeguard online financial transactions in the country.
The discussion focused on Cyber security, ICT Infrastructure: Hosting and Connectivity, E-Government Services such as Integration and other Shared like Electronic Payment gateway Service, Electronic Government Procurement Service, Mobile Identification (Mobile ID) and Digital Signatures Service.
NITA-U and UBA both concluded this morning's meeting with an affirmation that the partnership should be strengthened such that the UBA membership and Ugandan citizens can start to enjoy convenient, secure and reliable banking services.