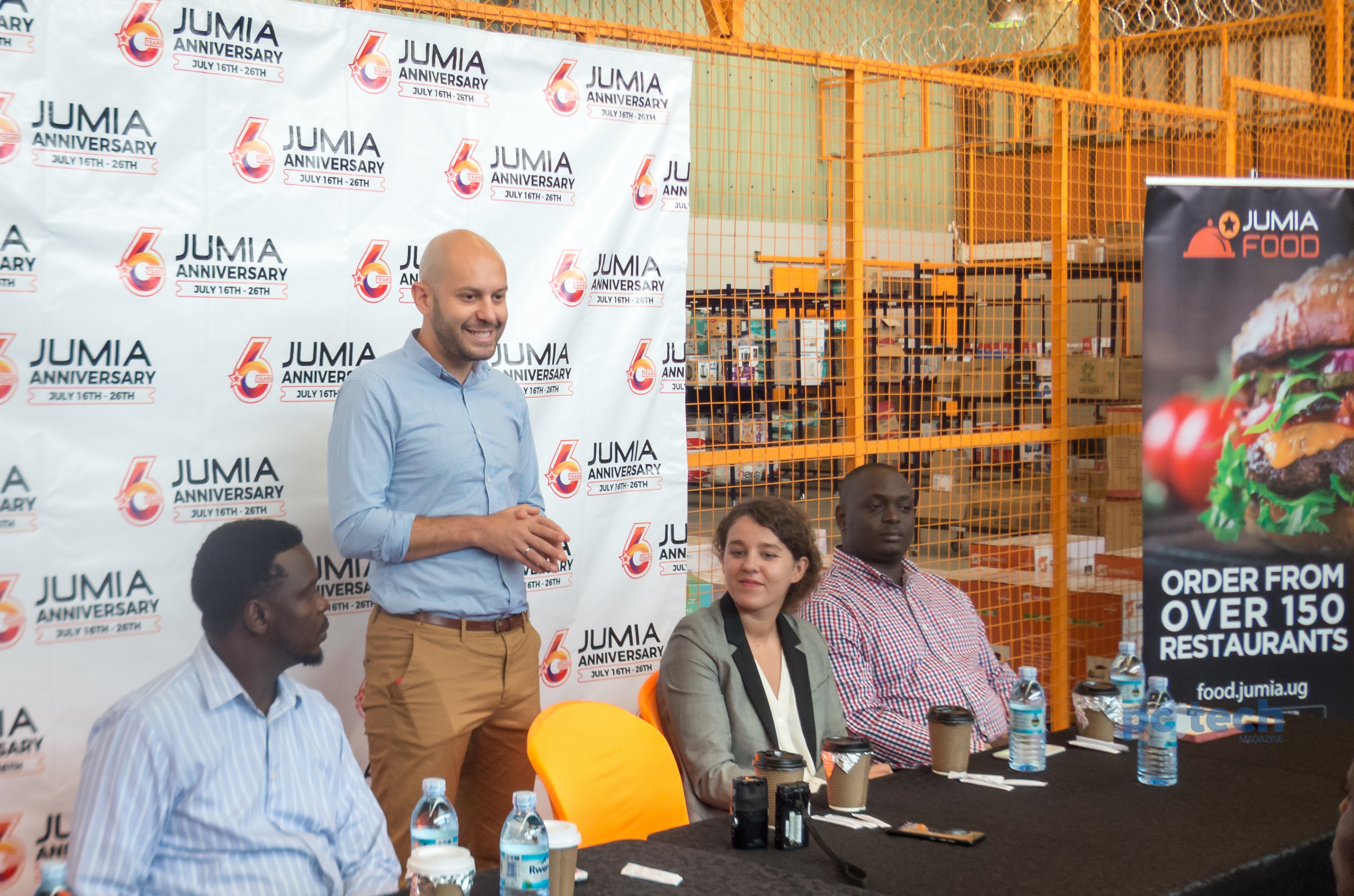 One of Africa's largest eCommerce firms; Jumia has on Wednesday unveiled its warehouse in Uganda ahead of its 6th anniversary celebration in Africa – scheduled to run from July 16th to July 26th, 2018 which mind-blowing discounts of up to 75%.
Unveiling the warehouse which is located on 5th Street, Industrial Area, Jumia Country Manager to Uganda; Ham Namakajjo said, the warehouse will help improve on their sales as they will be expecting more, and they will also be delivering user products with 24 hours since they now have enough space for these products.
The warehouse, has got sections from serving points, delivery sections, handling & processing sections, balancing, network sections – that sort products according to their delivery destinations, returned complaint product section, and so forth. These were showed to the press during the warehouse tour that was conducted by the Country Manager; Ham Namakajjo.
Jumia has made great strides since its launch in Uganda in the eCommerce scene. Growing from an average of 100 orders a day, to now 1000's of orders a day, and collectively having over 50,000 active merchants including over 400 local partners they they have helped the company develop. Have a warehouse will probably speed up the company's work, as well as growing their business.
Jumia 6th Anniversary
Like we witnessed last year, the eCommerce firm has offered up to 75% on its products. Partnered with firms including; MTN Uganda, Xiaomi – who will launching their Redmi S2 in Uganda, Anisuma, and Kiboko P&G, to mention a few, to see that the anniversary is a success, and its customers satisfied. The anniversary offer is scheduled to run from July 16th to July 26th, 2018 where shoppers will purchase/order for their products via the Jumia website or mobile application. An advantage to those that will shop via the mobile application, is that they can use the application even without mobile data activated on their handsets. However this is only available to MTN customers.
Meanwhile, Jumia has also launched sub-promos that will run during its anniversary; Jumia University, and Jumia Mega Birthday. The Jumia University promo, according to the company will provide future online sellers a way to develop skills to become successful online. These include courses for Human Resource, Digital Marketing, Soft Skills, and Commercial Planning.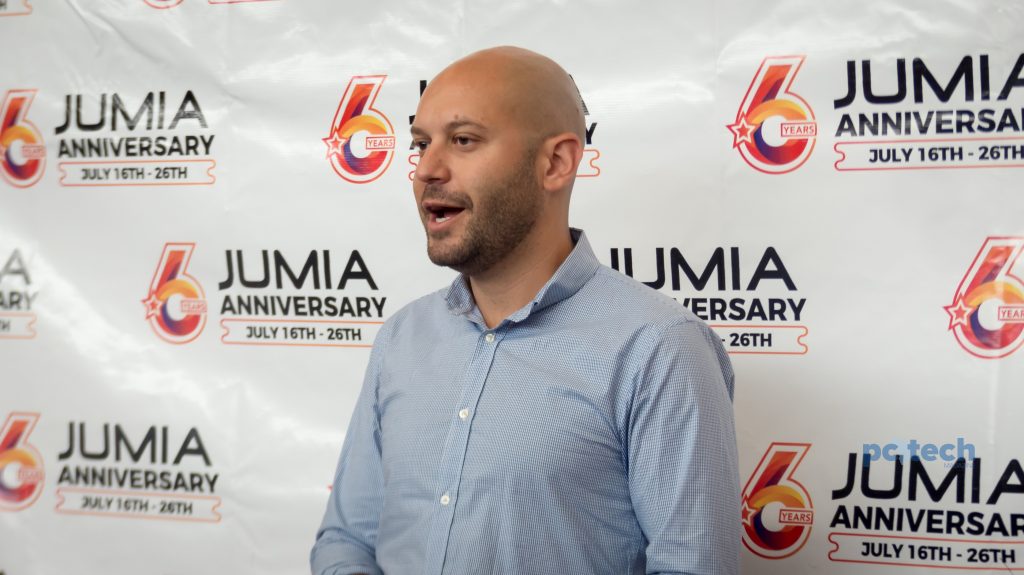 "As we celebrate 6 years of revolutionary online shopping in Africa, it remains our desire to create a great environment for entrepreneurship and businesses to succeed in Uganda. Thus, we at Jumia are committer to supporting the country's economy through digital trading and opening the employment doors through developing skills within the sector," Sefik Bagdadioglu; Jumia's Regional Director to Uganda, told the press.
Launching the Xiaomi Redmi S2
Chinese smartphone manufacturer; Xiaomi being part of the Jumia's anniversary, will be officially launching the Xiaomi smartphones to Uganda, starting with the Xiaomi Redmi S2. The announcement of the launch was made by Rizwan Devani, the local distributor for Xiaomi smartphones in Africa.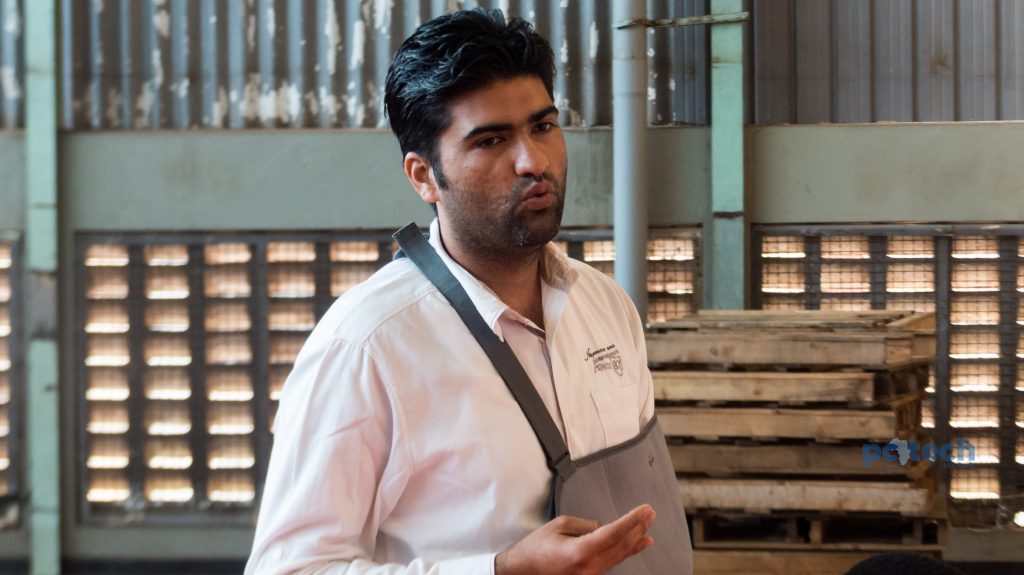 The Redmi S2, as by many smartphone critics, is renowned for its quality ratio, cameras, and affordable pricing.[related-posts]
Online shoppers will be able to pay for their products by card, mobile money or cash on delivery.