Entrepreneurs
News
3 Ugandan Entrepreneurs Participating in the Second Cohort of the eFounders Fellowship Program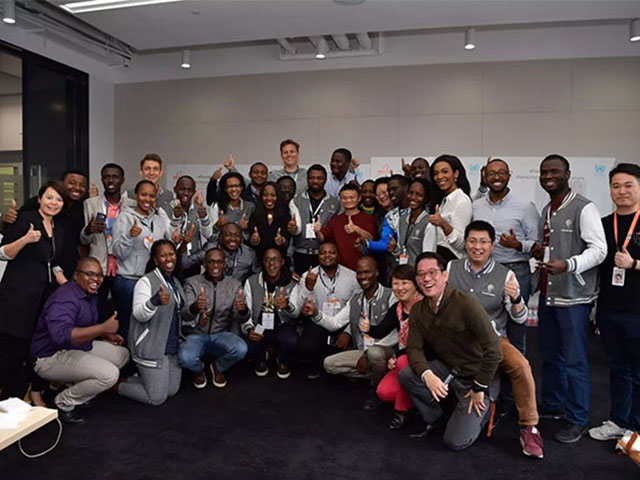 Three Ugandan entrepreneurs; David Gonahasa; Founder of Roundbob, Nielsimms Sangho of Intership, and Francis Nkurunungi of Xente are part of the 1,000 entrepreneurs to be part of the eFounders Fellowship program. The eFounders Fellowship is part of Jack Ma's pledge to empower and support young entrepreneurs and small business from developing countries in five years. This came after his visit to Kenya, and Rwanda last year in July – where he announced the creation of a USD$10 million African Young Entrepreneurs Fund, during the Youth Connekt Africa Summit in Rwanda.
"I want this fund to support African online businesses," he said. He further stated that he will help bring 200 budding African business people to China to learn from Alibaba hands on.
With 1,000 entrepreneurs being part of the eFounders Fellowship Program, 200 entrepreneurs came from Africa. Hailing from 11 African countries; Rwanda, Kenya, Uganda, Nigeria, South Africa, Zambia, Egypt, Algeria, Chad, Cameroon, and Tunisia, these entrepreneurs represented their industries; Logistics, eCommerce, FinTech, Big Data, and Tourism in Africa – who went through a multi-stage process to be part of the 200 successful entrepreneurs.
According to reports, the program is in line with the UN Sustainable Development Goal, and its major purpose is to build up a constituency and network of like-minded entrepreneurs who can become game-changers and future policy-shapers for Africa. Through their collective power, these entrepreneurs can create a strong and long-lasting digital marketplace in Africa.[related-posts]
About the 3 Ugandan Entrepreneurs
1. David Gonahasa; Founder of RoundBob
RoundBob is an online platform that provides the market varied travel content built across demanded thematic areas. They leverage the travel wallet to negotiate the best deals on Trip packages, Flights, Hotels, activities all over the world.
2. Nielsimms Sangho of Intership
Intership Uganda gives online shoppers the ability to shop at millions of online shopping sites in the USA, UK, Dubai and China and have their packages delivered to them (Uganda). This resolves the problem of some eCommerce platfroms such as; eBay, and Amazon who don't ship most of their products to Uganda.
3. Francis Nkurunungi of Xente
Xente is an online and mobile shop with flexible payment options. Buy everyday items (Pay bills, recharge airtime, event tickets and more) using mobile money or bank cards. You can also buy and pay later using your Xente credits.