Andela over the weekend held its inaugural Andela Uganda Developer Conference at its new hub in Kampala. The flagship event saw Andela's software developers joined by Uganda's leading tech influencers and entrepreneurs, discuss the challenges and opportunities that young aspiring developers in the Ugandan tech ecosystem face.
Andela Uganda's recently appointed Country Director, Jackie Ochola, gave opening remarks giving a brief journey and achievements by Andela. One of the major highlights she noted was that the company out of 700+ developer they have, 26% of them were female.
The keynote address was given by Elijah Kitaka, Co-Founder and CEO of Fezah, who rallied the audience with an inspiring talk. Fezah who highlighted 6C's on getting the most out of your teams. The C's were; Composition, Clarity, Chemistry, Courage, Commitment, and Compensation.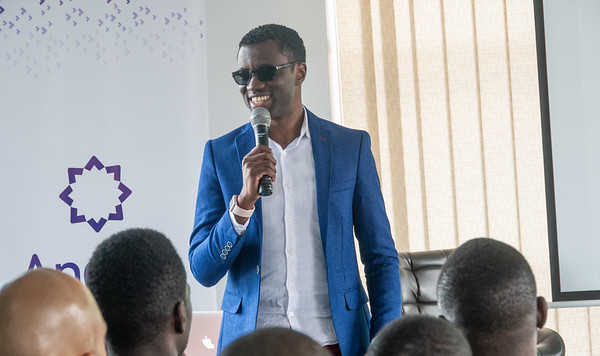 Themed Powering Today's Teams, Andela welcomed tech players and influencers who discussed on current and emerging technologies. The two major topics that were covered were on 1. Developing Developers, and 2. Techpreneurship and its intricacies.
The topics were covered by panelists; Teddy Ruge (Co-founder, Hive Colab), Nicholas Kamanzi (Developer Relations Lead, Africa's Talking), Lorna Maria (Data Lead, Pollicy Org), Gordon Kisakye (Developer at Andela), Cecilia Caroline (Developer at Andela), Nsubuga Hassan, Tolulope Komolafe (Developer at Andela Nigeria), and Joshua Okello (Technology Success Manager, Andela) in a bid to ignite the passion of technologists, foster the spirit of collaboration amongst developers and continue building solutions that solve for local and global problems.
The highlight of the day was a fireside chat with Michael Niyitegeka, ICDL's Africa Country Manager for Uganda, who discussed the importance of planning in personal development. He was moderated by Andela Uganda's Community Manager Technical Talent; Maria Kyamulabye.
He noted, "One is never lucky, because, opportunity meets the prepared."
Michael while speaking at the conference, said developers rush into developing products because of opportunities without actually thinking whether the opportunity actually exists. He also on the other hand, noted that team should also realize their potential to solving a particular problem. Noting that all team players should be passionate to what they are doing, and not for the sake of just filling the group. If you're not passionate about what you are doing, then it would be worthless.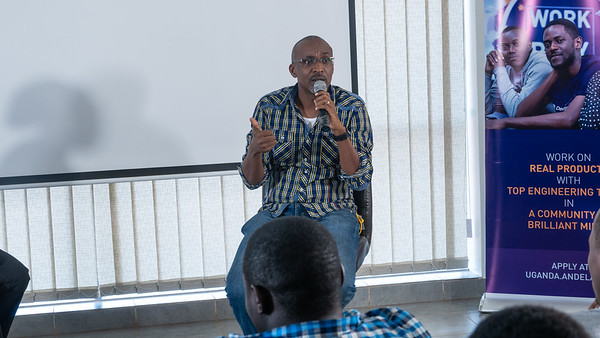 "It is important you know where your capability stops so that you can thrive in a team. E.g, your mother being a nurse doesn't mean you have a medical background," said Michael.
On final remarks, Jackie Ochola, said, "We're excited to be a part of Uganda's vibrant and continually-growing tech community which values innovation and collaboration. This conference is another significant opportunity for Andela, to participate in the important conversations happening within the tech scene, by bringing all levels of experience in the country's tech ecosystem – from aspirants to leaders – in one room to have an open dialogue about empowering technologists, not only in Uganda, but across Africa."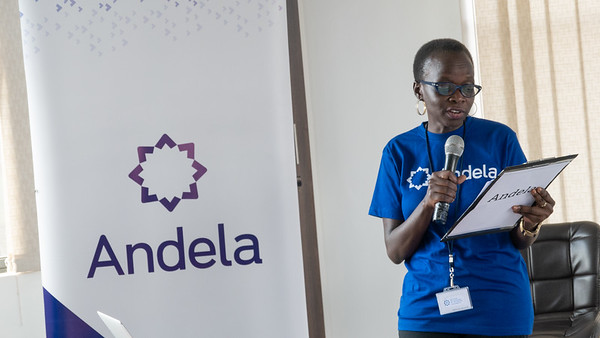 Andela Uganda is accepting applications (FOLLOW LINK) for it's 13th developer cohort as well as hiring senior software developers to lead teams of Andelans. Selected Andelans will have an opportunity to work directly with the Andela's global partners such as Microsoft, IBM, MasterCard, Viacom, Pluralsight, and Github.