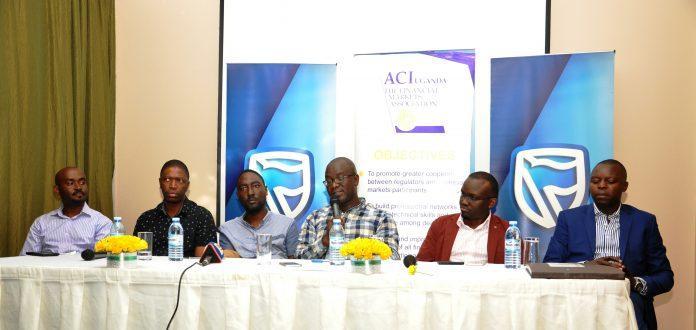 Stanbic Bank Uganda on Friday hosted its third annual ACI Uganda Financial Market Association's members – which brings together financial dealers and representatives from commercial bank treasury departments, to discuss and analyse the linkages between private sector credit and GDP growth as well as the impact of Bank of Uganda's FX Reserves build up program.
ACI Uganda represents the interests of the professional financial markets community and through the 24 commercial banks in the country, ACI members drive market growth, awareness and development.
Delivering his opening remarks at the event, Benoni Okwenje the ACI Uganda Chairman and Fixed Income Manager at Stanbic Bank said, this year the bank aims to be a lot more proactive in their approach and work a lot harder towards achieving their objectives.
"Our objectives is to increase the number of training opportunities for our members, reviving our CSI initiatives, and creating heightened awareness about the critical role we play within the economy," he said.
"Last year alone a total of UGX 6.693 trillion worth of Government securities was traded in the secondary market by ACI Bank dealers, many of whom are here today representing 55.2% of all outstanding stock. Despite this most Ugandans have limited knowledge about what we do and how our work helps support Government to implement its monetary and fiscal policies," Benoni added.
Representing BOU at the meeting Mr. Alan Norman Lwetabe Assistant Director Financial Markets Bank of Uganda lauded the association for the positive contribution they make towards the development of Uganda's financial markets.
"In the 13 years ACI Uganda has been in existence BOU has found ACI to be an invaluable partner as we strive to achieve Uganda's monetary and fiscal objectives. We look forward to working closely with the new executive in the year ahead as you deliver on your mandate," Alan said.
Talking about why ACI exists and the vital role the treasury function plays a commercial bank's business cycle. Benoni explained, "To work in treasury you must have highly specialised skills because the decisions taken there have an impact not only on the bank but on the wider economy. This is the reason why Bank of Uganda (BOU) requires all staff in commercial bank treasury departments to be certified by attaining the ACI dealing certificate."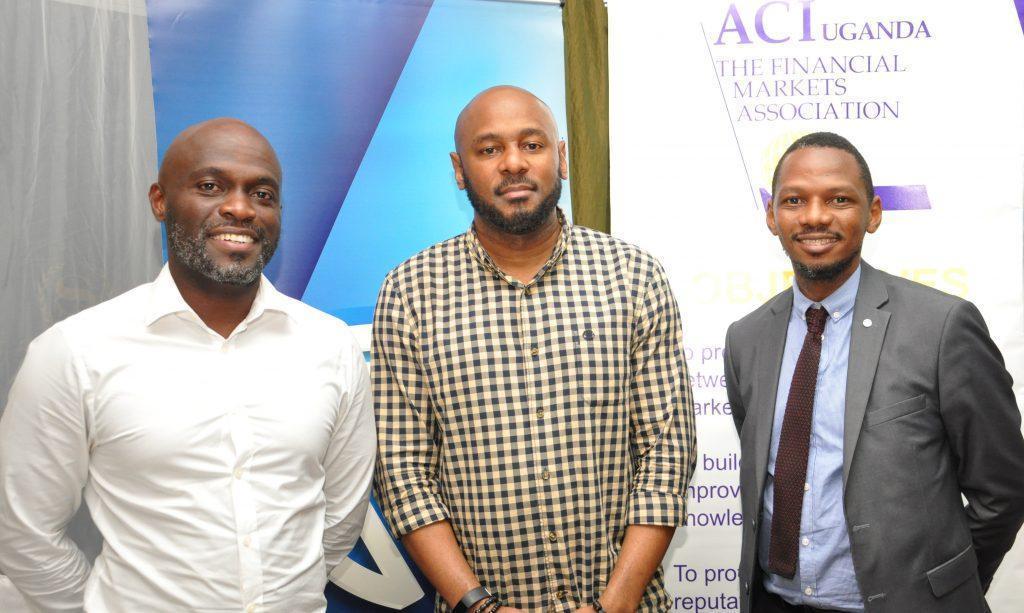 ACI Uganda which was incorporated in 2005, is affiliated to ACI Financial Markets Association (ACIFMA), the global body headquartered on Paris France. It focuses on enhancing global best market practices and supporting financial market participants to adhere to the principals of ethical conduct.