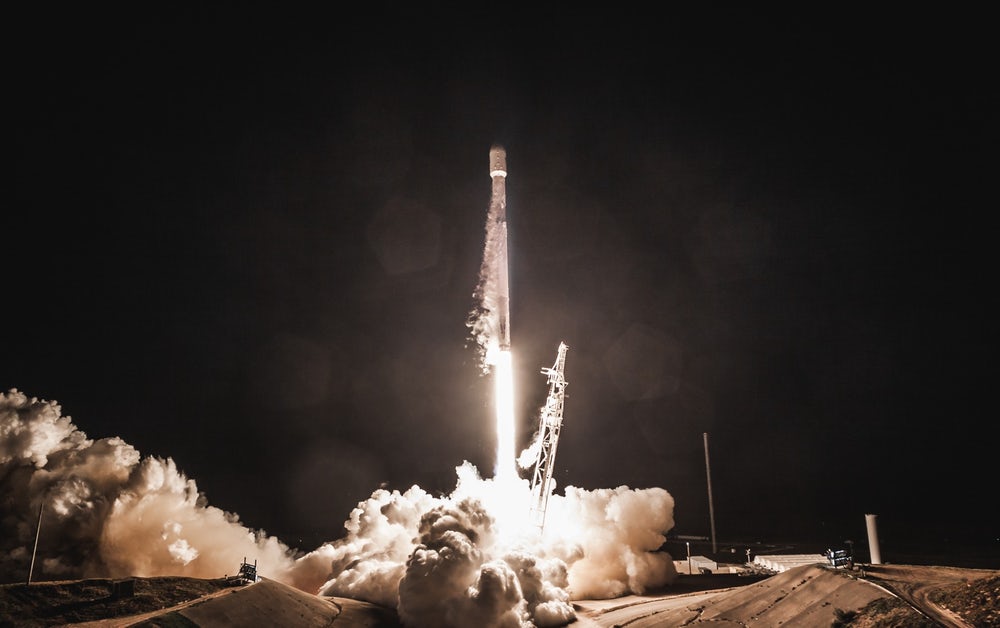 SpaceX has successfully launched and deployed its first two test satellites for Starlink Broadband Project, the rocket company's own constellation of thousands of communications satellites that aims to provide worldwide broadband internet access by 2024.
If the project is successful, people around the world would get internet that's about 40 times as fast as current satellite internet providers, even in very remote and rural areas.
Earlier this month, SpaceX drew public attention with the launch of its massive new rocket, Falcon Heavy, which is now the most powerful operational rocket in the world.
The company quietly launched the test satellites under the primary payload for Thursday's launch – a defense and security satellite for the Spanish government called PAZ.
SpaceX CEO Elon Musk confirmed in a tweet the small internet satellites, which hitched a ride along with PAZ, made it into orbit. He said the satellites, nicknamed "Tintin A" and "Tintin B," will attempt to beam the words "hello world" when they pass over Los Angeles Friday morning.
Tintin A & B will attempt to beam "hello world" in about 22 hours when they pass near LA

— Elon Musk (@elonmusk) February 22, 2018
First two Starlink demo satellites, called Tintin A & B, deployed and communicating to Earth stations pic.twitter.com/TfI53wHEtz

— Elon Musk (@elonmusk) February 22, 2018
The Starlink project was announced by SpaceX in January 2015, just as Google and Fidelity invested US$1 billion into Musk's private space company. It proposes to launch a very large number (as many as 12,000) of small communications satellites in low Earth orbit. These satellites would operate in concert with the microwave band of the electromagnetic spectrum to provide low-latency, broadband internet anywhere in the world.
Satellite internet isn't a new concept and SpaceX isn't the only company pursuing a global, low-latency communications network: Boeing, Facebook, Samsung, and OneWeb, among others, have also advanced similar plans for large swarms of low Earth orbit satellites. However, because of its unmatched reusable rocket technology, Musk's company is likely the one with the best shot at deploying its satellite network in a cheap and timely fashion.
[related-posts]
Credit: SpaceX, CNN