In this era, technology has made man's life so easy in a way that it's become a necessity to man's needs/want. Notably, there mobile applications that are taking part in making man's life easy, most of these being shopping apps – where a customer/user shops from the comfort of his/her place and have the products delivered to them. A few of them include; Jumia apps, Kilimall apps, 2ambale, Grocery apps (Akatale app) to mention a few.
Akatale (Luganda word meaning 'market') – is a service that was launched last year in December that enables us to order for groceries at our comfort places and have them delivered.
Akatale app joins the competition with likes of JumiaFresh, and QuikCart that have been operational in this market – with a differentiating factor that Akatale runs as a Social Enterprise focusing on dealing directly with farmers.
The new service is aiming at delivering groceries to their final customer at the lowest prices, compared to current market prices. "We are basically creating a financial advantage at both ends of the supply chain." Ddumba Nicholas, director of the company behind Akatale explained.
Currently processing over 24 orders daily, at a minimum acceptable order value of UGX30,000; inclusive of the total order value as well as service and transport fees, the service has partnered with selected market vendors for certain stocks to focus on providing a highly efficient grocery shopping and delivery service experience.
Users of the system enjoy seamless payments for their fresh groceries using MTN and AIRTEL Mobile Money, with Msente and Africell options promised to be available before the end of the first quarter.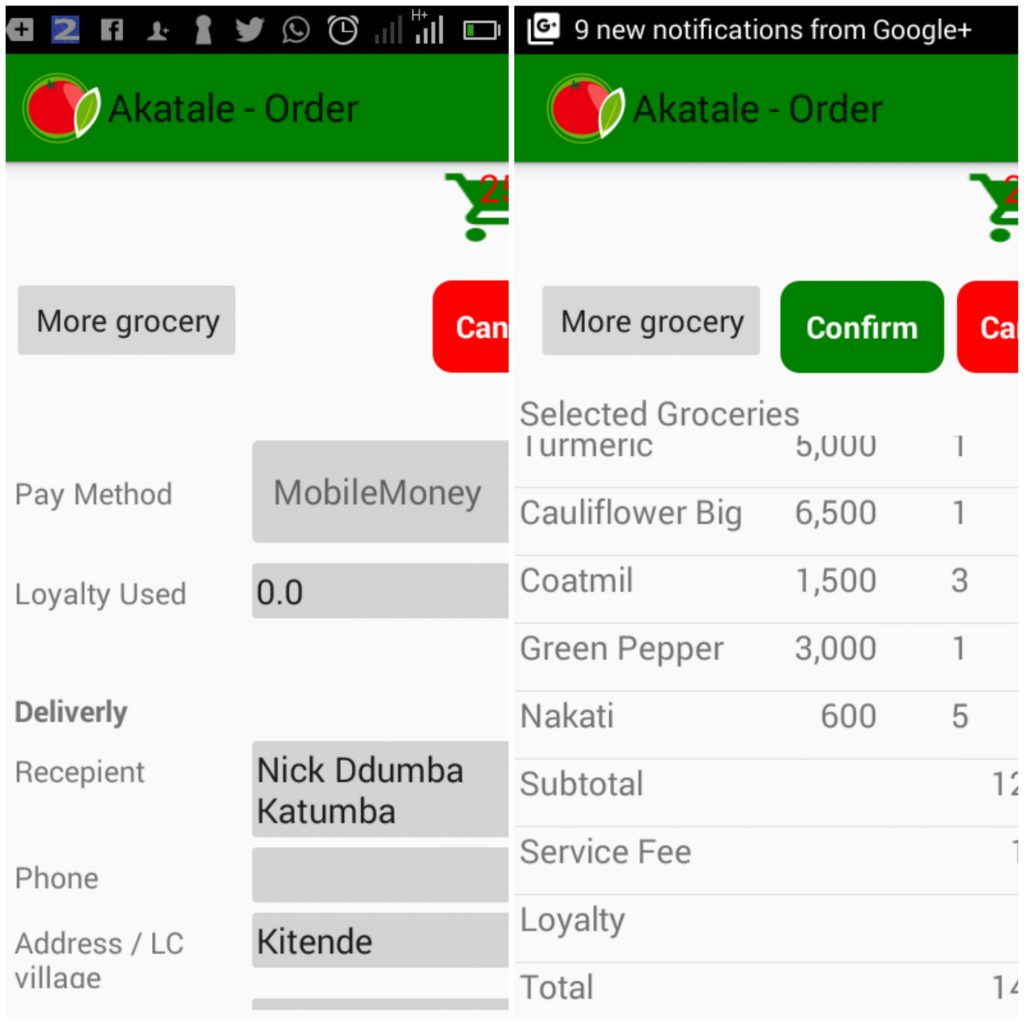 How to download and install the Akatale App
Go to Google Play Store and type 

Akatale app

 in the search tab.
Download the 

Akatale

 App within a few seconds.
Register in the 

Akatale

 App (this is required for every first time user or when you are registering with a new telephone number) and start shopping instantly.
In Kenya, a similar app was launched. Dubbed Haraqisha – an online grocery marketplace set to disrupt Kenya's eCommerce trend.