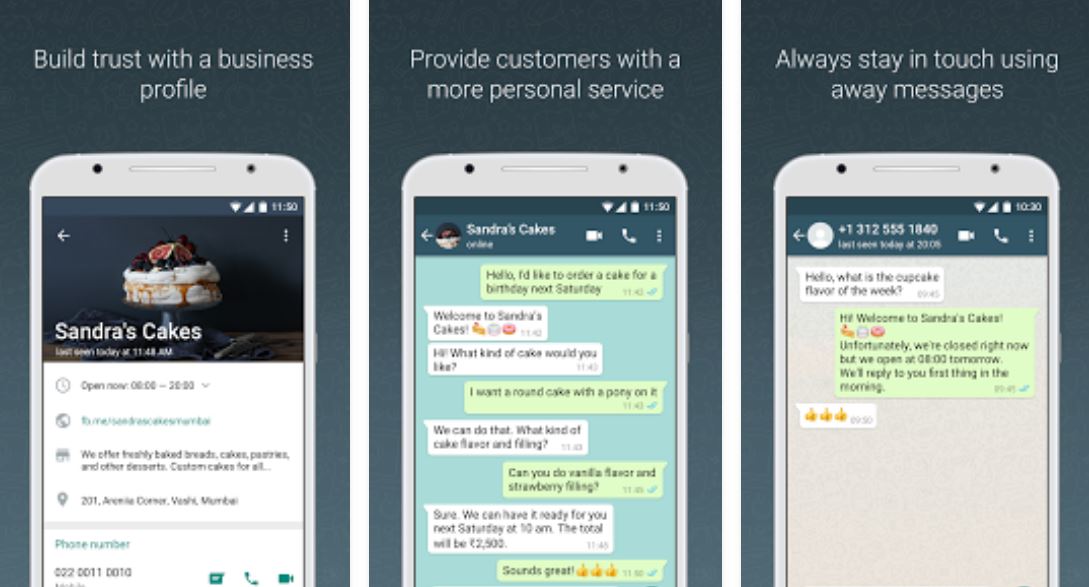 Reported last year by Reuters, WhatsApp was testing a system that would let businesses talk directly to WhatsApp users. It was then reported, that the firm was introducing a standalone app dubbed "WhatsApp for Business" that was being tested by a handful of companies – including; KLM.
Anticipated for a long time, Facebook-owned; WhatsApp has now launched the WhatsApp Business app, free and available on play store – aimed at making it easier to for small companies to connect with their customers.
WhatsApp for Business is different from the regular WhatsApp. The logo of the app has been changed to B symbol inside the green conversation bubble. Most of all, the title bar writes WhatsApp Business.
So if you have been wondering how to fully exploit WhatsApp for business, your desire has finally been considered.
Features to support businesses include:
Business Profiles: Help customers with useful information such as a business description, email or store addresses, and website.
Messaging Tools: Save time with smart messaging tools — quick replies, greeting messages, and away messages when you're busy.
Messaging Statistics: Review simple metrics like the number of messages read to see what's working.
WhatsApp Web: Send and receive messages with WhatsApp Business on your desktop.
Account Type: People will know that they're talking to a business because you will be listed as a Business Account. Over time, some businesses will have Confirmed Accounts once it's been confirmed that the account phone number matches the business phone number.
Notably
Business WhatsApp accounts that have been verified will have a green badge 
next to a contact's name. This means that the company has confirmed that the phone number of the contact belongs to a business account.
WhatsApp Business is limited to Indonesia, Italy, Mexico, the U.K. and U.S but will rollout globally in the coming weeks.[related-posts]
What to know with WhatsApp For Business app
When chatting with a verified business account via the platform, you will only receive yellow messages inside a chat.
Messages are end-to-end encrypted.