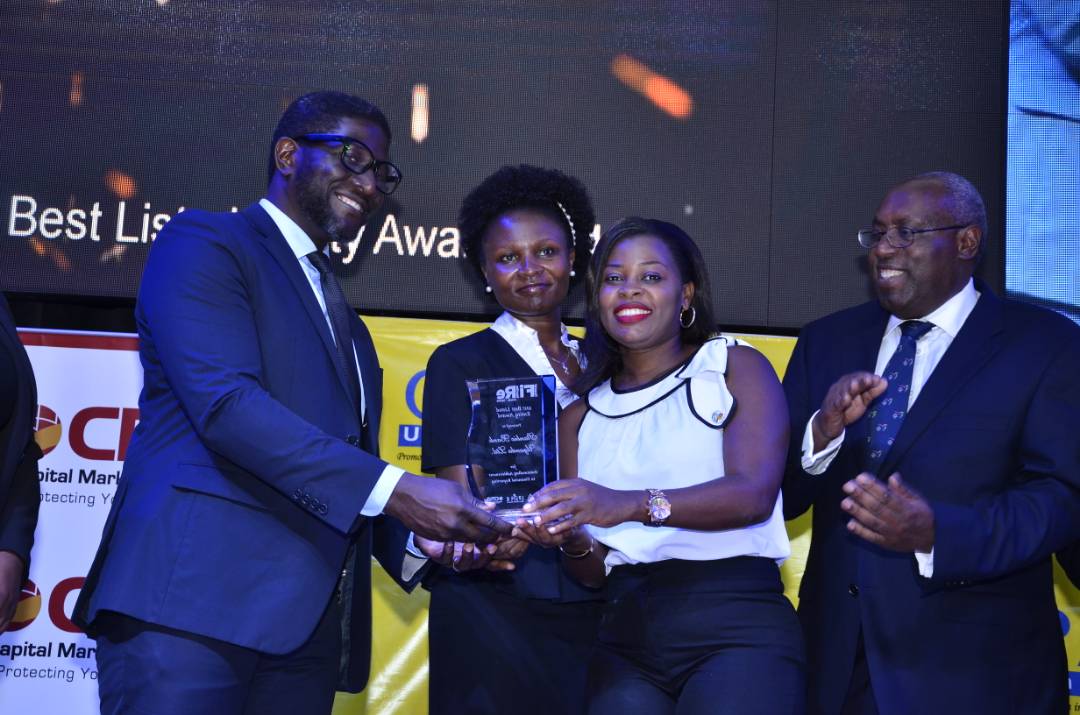 Stanbic Bank Uganda won an unprecedented five accolades including the overall Gold award at the 2017 Financial Reporting awards that are organised by the Institute of Certified Public Accountants of Uganda (ICPAU) in collaboration with the Capital Markets Authority (CMA), and Uganda Securities Exchange (USE).
The awards seek to enhance the quality of financial and business reporting in Uganda by encouraging the implementation of financial reporting standards as well as best practice.
Held under the theme, 'Moving beyond numbers: Unlocking the value through reporting' different institutions were awarded in 13 categories, with Stanbic Bank winning the Annual Report of the Year for a record 4th time, Best Banking Services award, Best Listed Entity award, and Sustainability Reporting of the Year award in addition to being recognized for excellence in Corporate Governance reporting.
Accepting the awards on behalf of the Bank Sam Mwogeza the Chief Financial Officer of Stanbic Bank said the bank is truly an award winning team in every sense and speaks to the spirit of team work and excellence with which they are committed to serving their clients, shareholders, regulators and other partners for growth.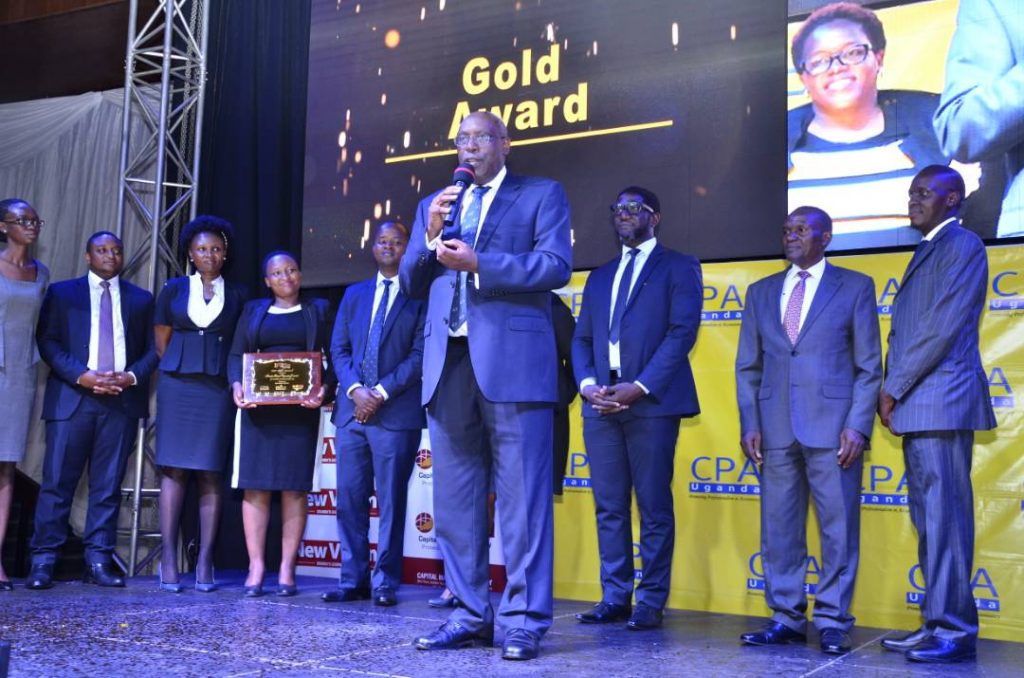 "We will continue to strive for excellence in our reporting as in all other areas as a fully integrated partner for growth. We commend the sponsors of this initiative; CMA, USE, ICPAU and the New Vision for playing a leading support role in the improvement of financial reporting and will continually to look to enhance the quality and depth of reporting to all our stakeholders," Mwogeza said.
Attending on behalf of the Deputy Governor Bank of Uganda, Elliot Mwebya; Executive Director, Governor's office at Bank of Uganda noted that a lot of SMEs never expand to become large firms due to limited capital.
He advised firms seeking to mobilize capital by issuing equity or corporate bonds on the capital market, a history of financial reports is a prerequisite because the institutional investors, who are the main customers for corporate stocks and bonds, rely heavily on financial reports to evaluate prospective investments.[related-posts]