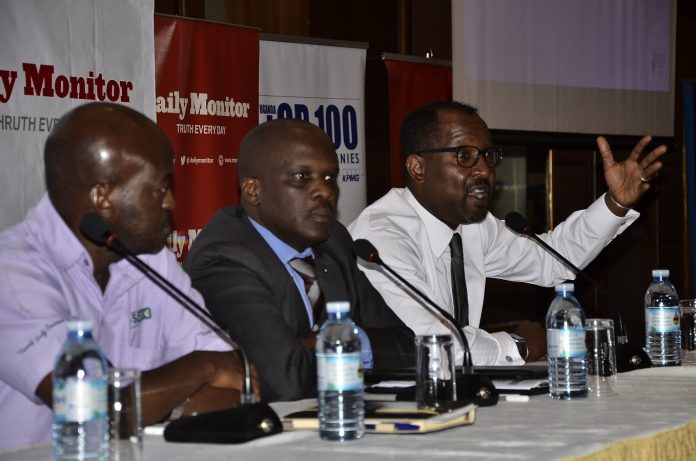 KPMG in partnership with Monitor publications Ltd hosted a panel discussion of renowned business management experts to analyse the Top 100 Mid- Sized companies' Survey report 2017 at the Sheraton Hotel. Sponsors of the Top 100 Survey, Vodafone; DFCU, South African Airways, UIA & ICEA insurance also made observations and expertise recommendations.
Hurry Mugisha the head of SME's at Vodafone , exposed SMEs to connectivity solutions answering today's business challenges of affordability, scalability and reliability. He recommended the "Group Pooled Accounts" which enables sharing of data of 4 to 16 people across different routers; "Dedicated Internet Access(DIA)", which offers a high quality internet service with equal upload and download speed on a fully dedicated bandwidth for business; and "Affordable Portable Hotspots" which connect multiple devices via WiFi.
"Mobile applications have enhanced customer experience but also enabled businesses to take advantage of internet-enabled options like Safe Boda, Jumia, OLX which have lowered operational and fleet management costs. Big data and insights for product development and marketing have set tech-driven SMEs apart, and Customer experience options are not immense and yet offer cheap real-time feedback on product and services" Mugisha emphasized.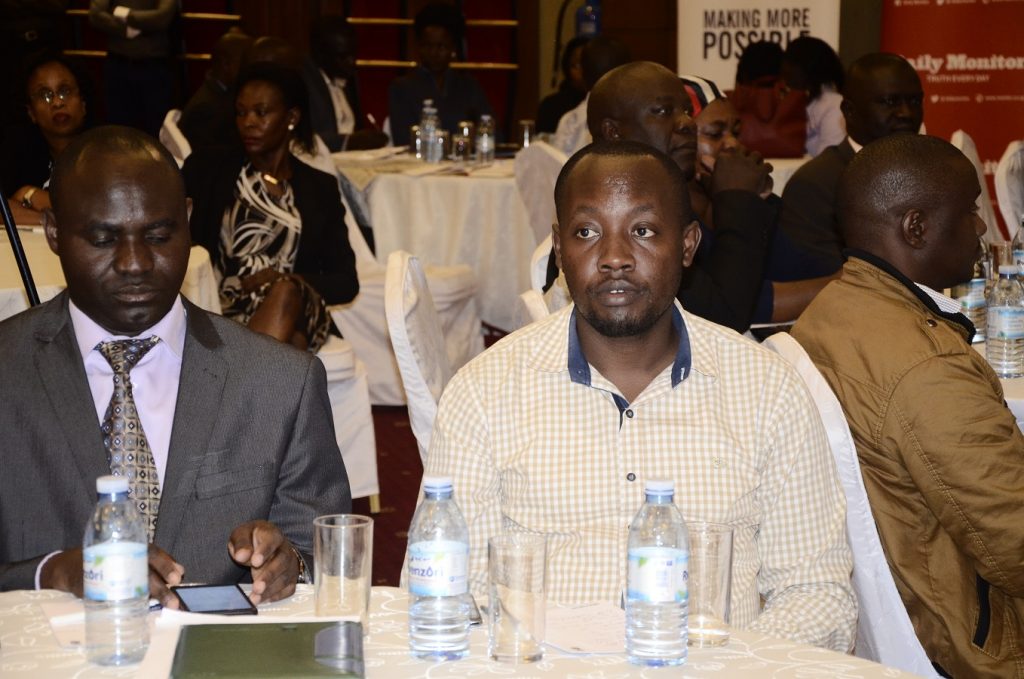 SMEs were also encouraged to adopt a saving culture in order to grow their businesses. Raising capital and cashflow management are some of the challenges that fail SMEs in the first 5 years of existence. "Lay a strong foundation for your business by developing good cash management practices and increase your revenue to increase profits" advised the keynote speaker Richard Byarugaba, Managing Director, NSSF.
Top 100 Mid-sized companies' survey is an initiative by Monitor Publications Limited and KPMG aimed to identify Uganda's fastest growing Medium Sized companies in order to show case business excellence and highlight some of the country's most successful entrepreneurship stories.