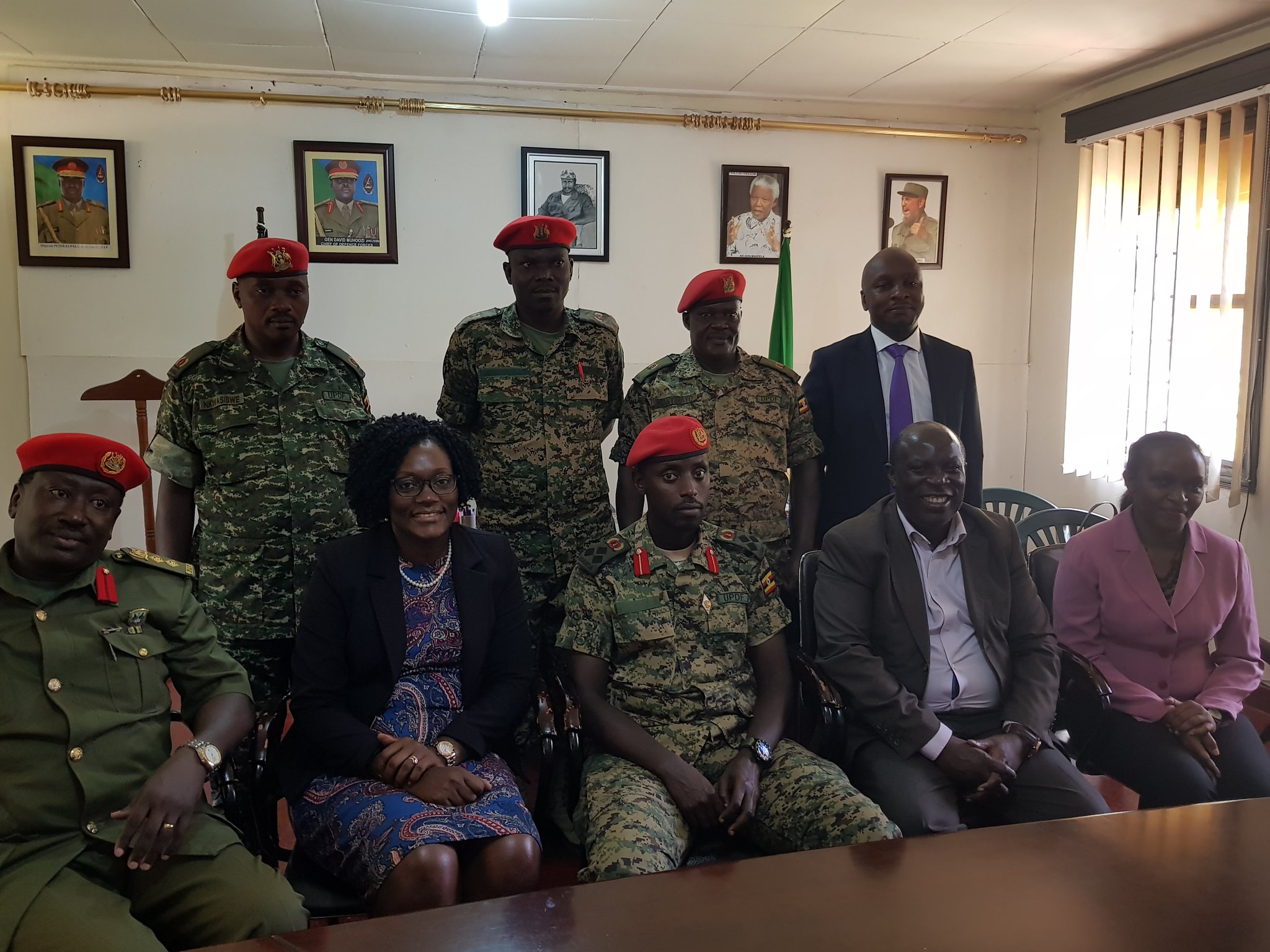 The National Information Technology Authority Uganda (NITA-U) was this morning hosted by the UPDF's Military Police leadership. The purpose of the interaction was for NITA-U to appraise the Military Police Command on the initiatives being undertaken to take government services online.
Additionally, NITA-U handed over an assortment of ICT equipment and connectivity solutions to the Military Police Command.
The eGovernment strategy being driven by NITA-U seeks to take all government services online as a means of making them easily available to Ugandan citizens as well as improve efficiency in Government.
The Military Police Command, led by Brigadier Sabiiti Muzeyi, were informed of the various eGovernment services that are available now and those in that are soon to be deployed online. For a citizen to access any of the available eGovernment services, one would have to visit www.ecitizen.go.ug to access over 70 online government services.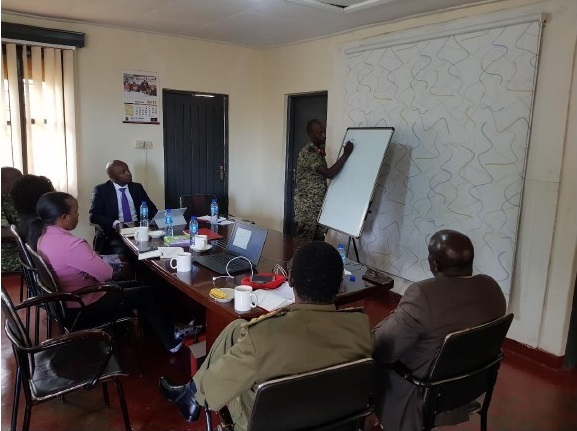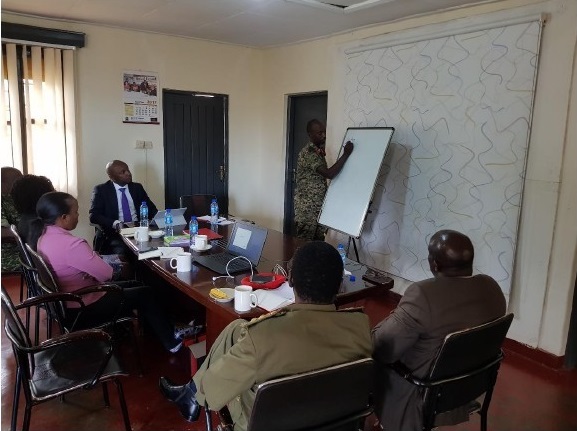 The NITA-U team shared the eGovernment services roadmap that included the following services that will be soon be launched, namely:
Electronic Government Procurement: This is a web-based system that covers the full procurement lifecycle, all procurement modalities, and keeps a record and audit trail of all procurement activities. This will ease & automate the government procurement process.
Government ePayment Gateway: This a Government e-Payment gateway that will facilitate electronic payments for Government services in a bid to make service delivery more efficient and responsive to the needs of the citizens and as well promote online business.
Unified Messaging and Collaboration System: This system will provide Email, Voice, Video, Social and Instant Messaging services to government offices. This will promote collaboration among Government Departments and Local Governments.
Government SMS Gateway: The Government SMS Gateway will allow government entities to push SMS notifications to citizens through its various e-services and applications. This will allow for a rich online experience.
Electronic Voucher (eVoucher): Already being piloted in Kalungu, Iganga, Ntungamo and Amuru, the eVoucher provides farmers in the specific cluster with subsidized farm inputs, improved agricultural infrastructure, post-harvest handling technologies and competitive price for inputs and outputs.
Commenting during the presentation, NITA-U's Director eGovernment Services, Peter
Kahiigi shared that, "We are going to undertake an initiative to integrate all government systems. This Integration will ensure simplicity, efficiency of access to Government services in a secure environment. Using a single User ID (National Identification Number), citizens will have easy access to Government services. Additionally, this will promote transparency for Government as data sharing across agencies will be seamless and digitized."
"The initiative to take all government services online is being achieved under the auspices of the Regional Communications Infrastructure Program (RCIP) whose objective is to enable the transformation of public service delivery using ICT thereby improving the lives of Ugandans," added James Saaka, Executive Director of NITA-U.
The interactive session saw the Military Police Command share with the NITA leadership team some of their ICT initiatives that they are undertaking in a bid to serve Ugandan citizens better.
"Military Police would like to thank NITA-U, for this eGovernment Services workshop and the handing over of the ICT equipment. This training will help to strengthen the ICT capacity in the Military Police and demonstrates the practical application of new ICT trends in the industry", said Brig Sabiiti Muzeyi, Commander, Military Police.
NITA-U leadership team concluded the workshop with an affirmation that they would undertake to partner with the Military Police Command so that the various needs identified during the workshop could be taken on and solutions found. Also, NITA-U committed to starting an ICT training program that would be tailored for the Military Police and enable the upskilling of their officers. The training will also extend to equipping the Military Police with knowledge of the laws that govern the Uganda cyberspace and their appropriate application.