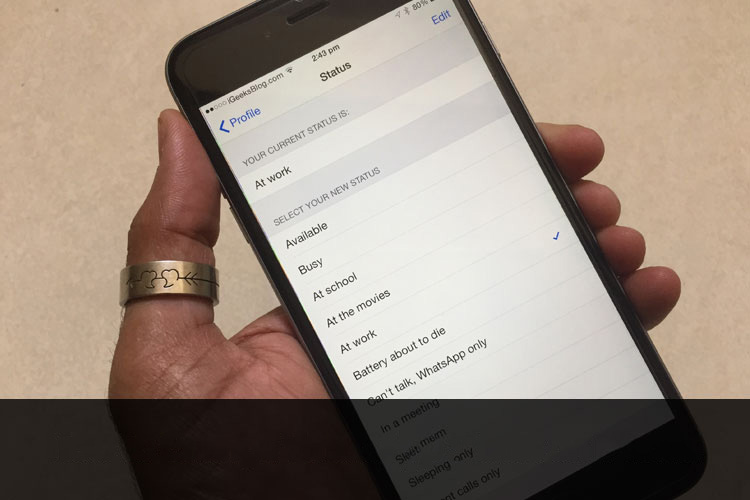 Facebook-owned social messaging platform, WhatsApp Inc. earlier last week brought back the text status features for Android users after a tiresome outrage over the removal of the feature. As promised to bring back the feature to iOS users, on Friday, last week, the social media company rolled back the feature for iPhone users as well.
The latest WhatsApp for iPhone update will get you your old text status back. All you need to do to download the latest version of WhatsApp version v2.17.10 or simply update your app. The update also brings a few other features including playing videos without downloading completely, a new moon icon for capturing better photos and videos better under low-light conditions and 3D Touch support for directly cropping an image.
As the update description reads, the new text status feature is now called About, and it's location in the Settings sections >> Tap on your profile name. You'll find About section at the bottom of the screen, most likely showing your last updated status before it was removed, just like in Android.
Thus! Users now get to choose whether to use the video like status or the text based status.[related-posts]