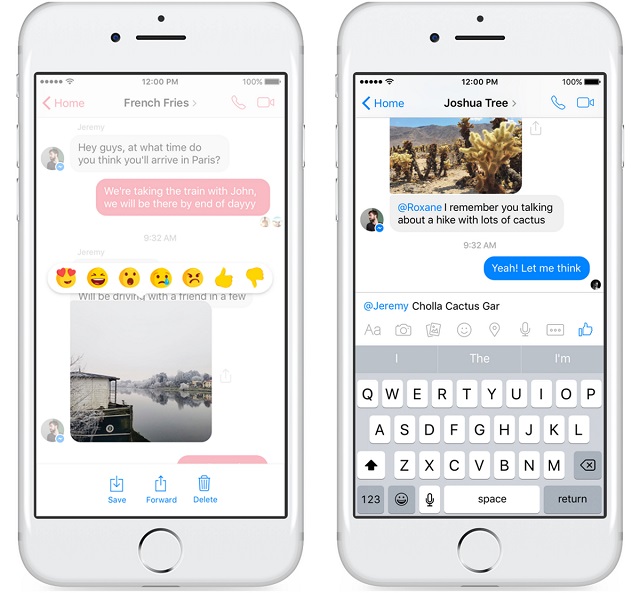 On Thursday, Menlo Park-based social networking firm, Facebook Inc. introduced two new features for its Messenger app, 'Message Reactions and Mentions' to improve group conversations and to make them more fun and useful, according to their blog post.
Facebook was reportedly said to be testing these features earlier this month along side the dislike button. However, in the roll out, there was no mention/comment about the dislike button.
The Messenger Reactions feature is no different from the Web version or apps of Facebook, which were introduced early last year in February, wherein you get to 'react' to a post with a specific emoji – for instance, laugh, like, sad, surprise, and so forth. In Messenger, this feature lets you react to an individual message. The love, smile, wow, sad, angry emojis are now included along with a thumbs up and thumbs down emoji. To add/react to a message; press and hold any message, and then tap to make your selection from emojis.
Users will be able to view how people reacted to a particular message in the lower corner of the message. Tapping on the emojis will show you a summary of how many members reacted in which way.
On the other hand of the Mentions, this feature is about tagging someone in a message simply by adding the @ followed by their name, for instance @pctechmagazine. Most people normally do this to get the attention of a particular person (tagged) or persons in a group.
Those tagged will get notified that that they've been mentioned. Of course, everyone else will also get a notification, but only the specified person in the group will get the notification that they've been mentioned.
This kind of feature is also used on other social platforms likes, WhatsApp, Twitter, Instagram, to mention a few.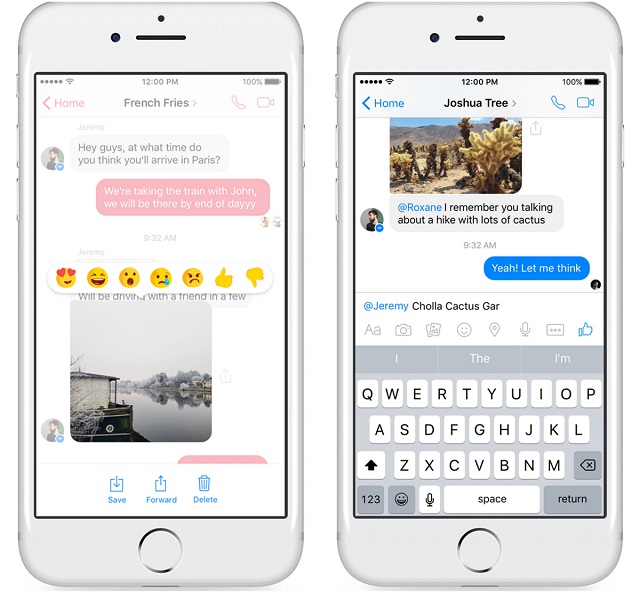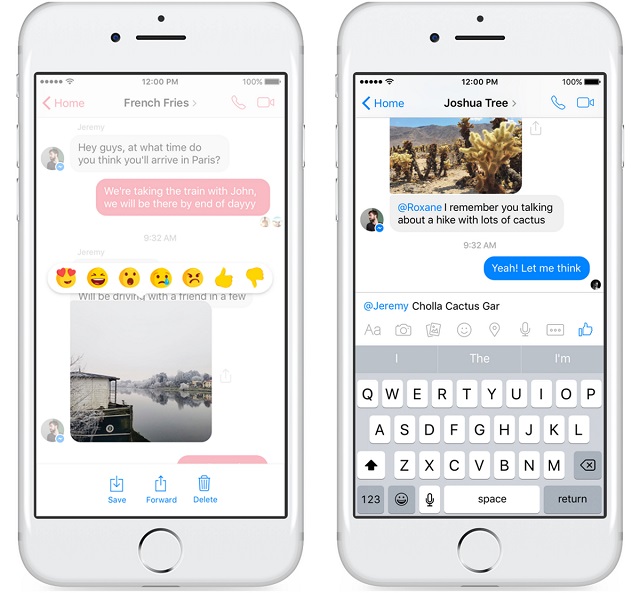 Facebook continued to mention that the newly introduced features will also be available for Work Chat in Workplace.
Both features will begun rolling out yesterday and will be available globally in the coming days.
Editor's Note: Keep updating your app to get these features.[related-posts]