The Managing Director of Uganda Telecom Limited (UTL), Mark Shoebridge has blamed the collapse of the telecom to internal fraudsters and thieves who he says have sucked the company since 2008.
"This company had the problem of fraud and theft of money that was being executed by some people internally," he said.
Mr. Shoebridge was addressing journalists, just days after government announced takeover of management and all affairs of the State Owned telecommunications company.
PC Tech Magazine on Wednesday evening broke the news of the takeover which was due to the withdrawal of the company's major shareholder, Ucom, a subsidiary of LAP Greencom Network, a subsidiary of Libya Post Telecommunications and IT company (LPTIC) which is wholly owned by the Libyan government.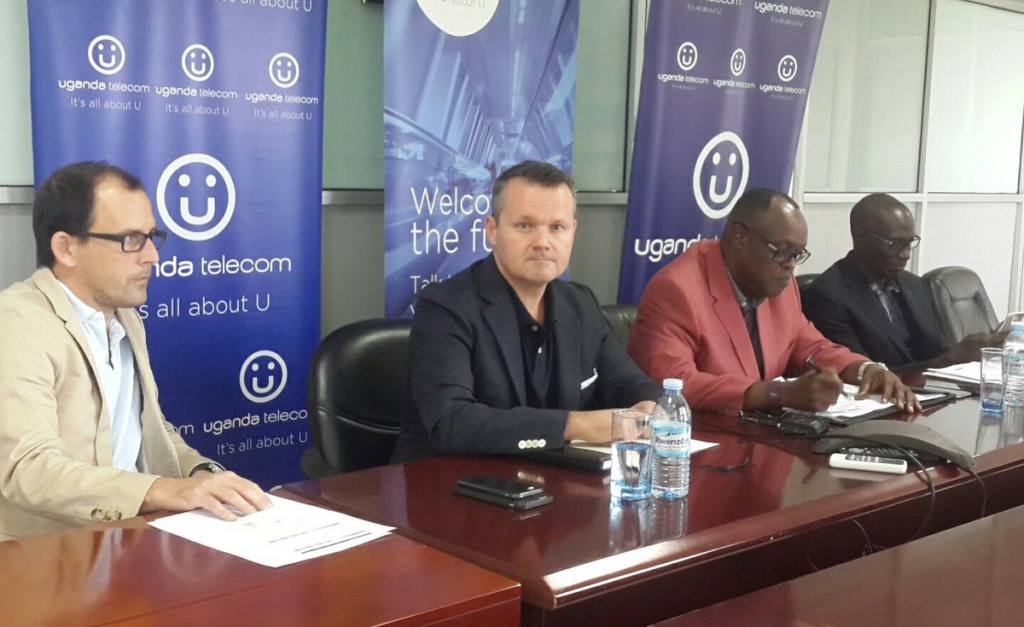 Government however announced that the company would remain operational assuring customers, stakeholders and the general public to remain calm.
Although he could not disclose figures of how much "internal thieves and fraudsters" had stolen, Shoebridge claimed he had cut the fraud by over 50 per cent in one year of his leadership.
He also admitted that UTL's technology and equipment had become outmoded with the last upgrade having been done a decade ago in 2007.
This, Shoebridge said, had put UTL at a disadvantage in the telecom market's competition.
At the time of the takeover, UTL had lost many customers in the sms and calls market, remaining with providing fixed line services and data to government ministries Departments and Agencies.