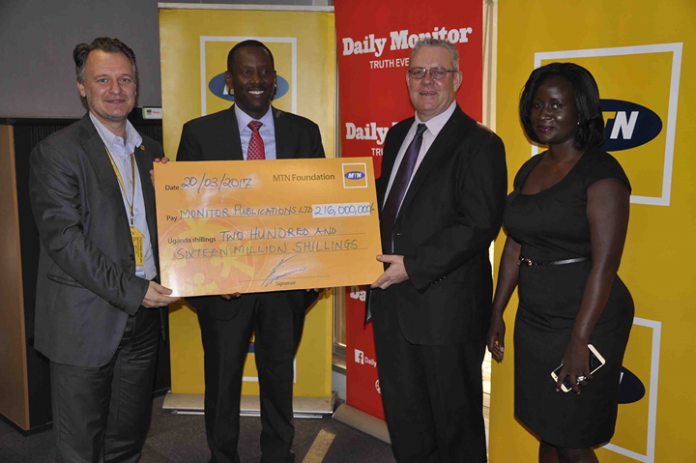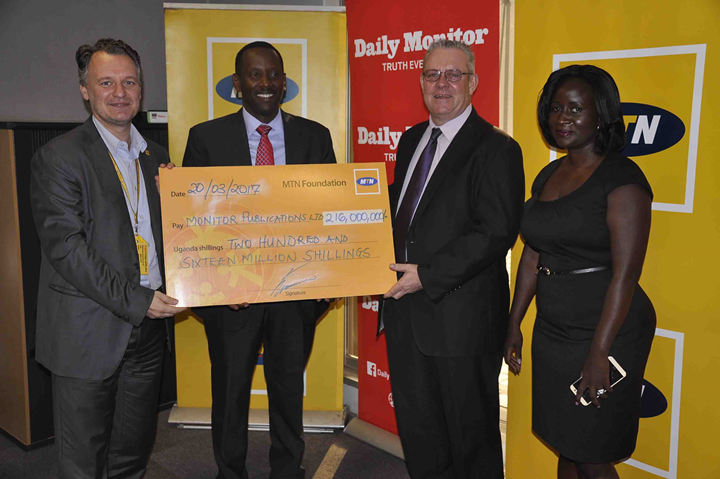 MTN Foundation has handed over a Shs 216 million cheque to local news agency, Monitor Publications Limited.
The move according to MTN Foundation officials is part of the foundation's commitment to invest Shs 5billion into Community development projects in Uganda.
The donation is meant to boost the News Paper's Education initiative that aims to promote literacy and a reading culture in impoverished rural schools across the country.
Monitor is one of the Privately owned publications in the country, under Nation Media Group. It has run a number of campaigns and seminars in different fields including business, Health and Education among others.
While handing handover the dummy cheque, Wim Vanhelleputte the MTN Chief Executive Officer said as a communication company promoting education and literacy is among their core values.
"That is why 70 percent of our Social Corporate Responsibility expenditure, goes to education projects in Uganda," said Vanhelleputte.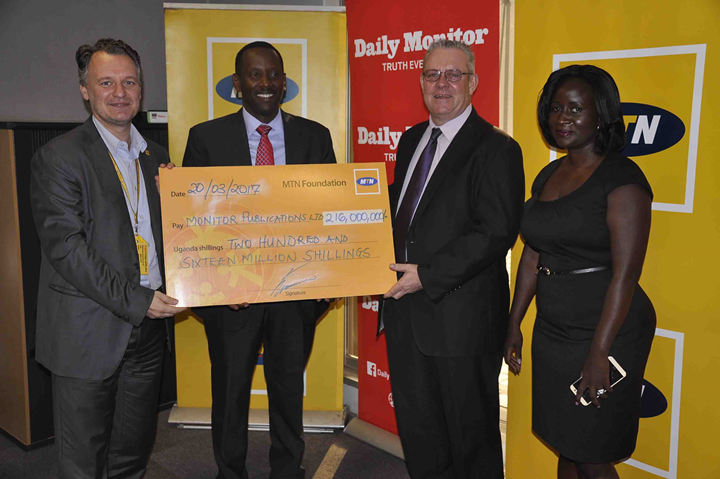 MTN has in the past developed programs which targeted supporting the Education Sector in the country, the latest being the MTN Marathon whose proceeds went to refurbishing Primary Schools under Kampala Capital City Authority.