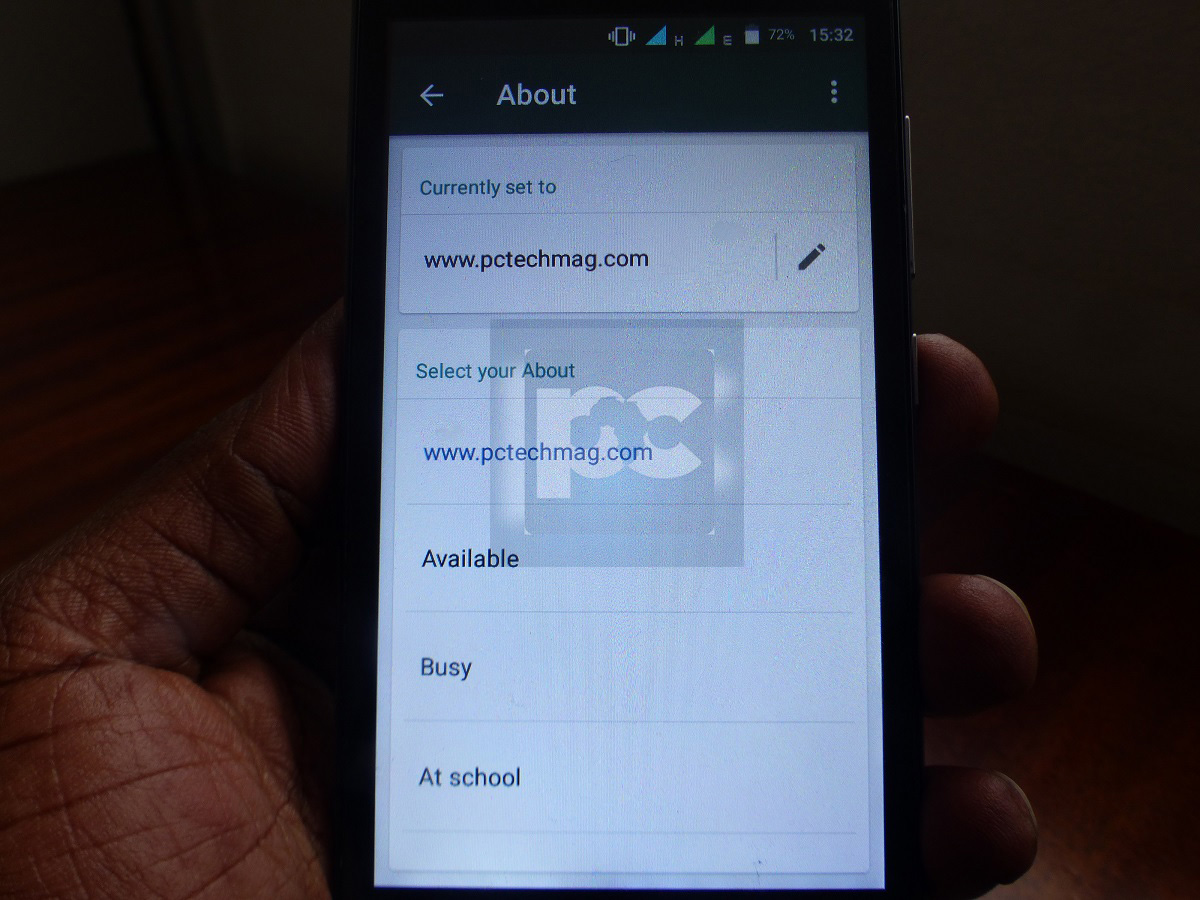 Having received multiple feedback's from its app users, WhatsApp decided to bring back the option of the old-text based status as users say they were discontented about the disappearing photo and video-based statuses which was rolled out coming at the end of last month.
Late last week, the social messaging platform begun rolling its old text-based status feature back for Android users as promised iOS users to wait. Before bring back this feature, WhatsApp first had to test it in its Beta Community to ensure how well it will be placed and used. As usual, it comes with the old default options of Available, Busy, At school, At the Movies and more importantly does not disappear in 24 hours.
We know that majority of you already know how to post text-based status updates in WhatsApp. But in case you can't find the reintroduced feature, here are a few simple steps you can follow to set a text-based status.
This is how you can set text-based status in WhatsApp:
Step 1: Open the app, and on the top-right corner select/tap the three-dot icon to open the menu.
Step 2: Select the Settings option.
Step 3: Tap on your profile picture or name, visible above other options such as Account, Chats, Notifications and more, to open the your full profile.
Step 4: Tap the About and phone number section.
Step 5: Finally, tap on the pencil-shaped icon and type in whatever status message you want/wish to write, or you can use the default ones that come with the app, and you're good to go.
Editor's Note: The feature is available in WhatsApp's latest Android app version – v2.17.107. It will be reaching iOS users later.[related-posts]