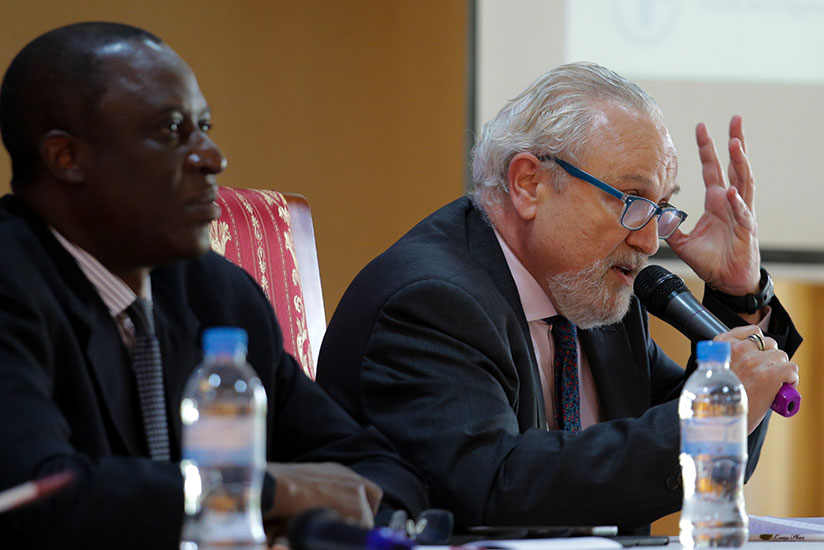 The United Nations' Food and Agriculture Organization (FAO) has launched a new technology learning project in a bid to improve resilience of smallholder farmers in Rwanda.
Named 'Agricultural Services and Digital Inclusion in Rwanda', the project was developed in partnership with Rwanda's Ministry of Agriculture and Animal Resources and the Ministry of Youth and ICT.
The project will see development of four mobile applications; 'Cure and feed your livestock,' 'eNtrifood,' 'Weather and crop calendar,' and 'AgriMarketplace,' all of which will be developed by Rwandan software developers.
According to officials, the applications will be organised around four themes mainly on animal health and feed, weather and climate change adaptation services, nutrition and agricultural market.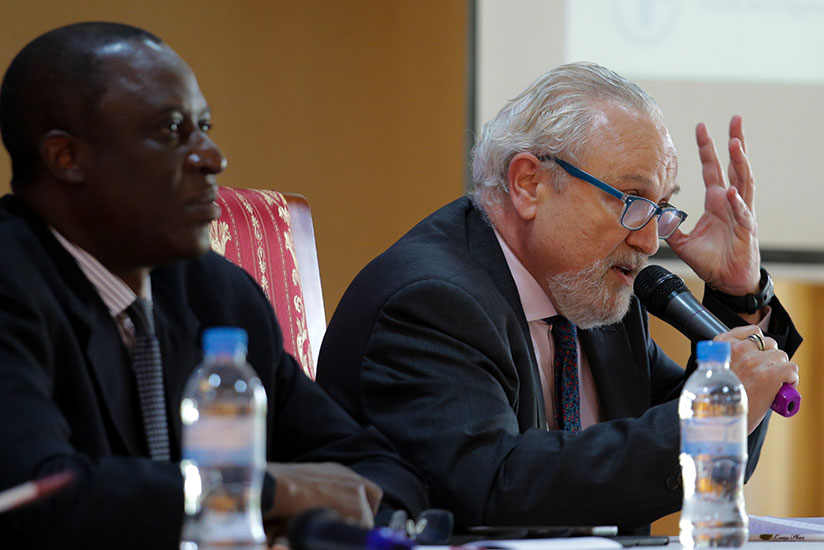 The project which will be piloted in Rwanda and Senegal is projected to later scale up in other countries.
It will enable farmers to access information on various agricultural services, including seeds for crop varieties, nutrients to feed their crops and access to climatic information from Rwanda Metrology Agency.[related-posts]
Farmers will be able to get information on how to treat livestock diseases based on the symptoms or the application will link them to a competent veterinarian in their locality who can help them.
The app, according to officials will have a database of veterinary service providers within specific areas to offer prompt assistance to farmers.
Speaking during the launch, FAO country representative Attaher Maiga told Rwandan local press that the application will be using a language that local farmers understand, adding that it will also have voice and text format options.