The Innovation Accelerator combines internal WFP (World Food Program) staff with experts and entrepreneurs from across the private sector and civil society. Teams collaborate for 3 to 6 month periods on selected ideas that are either proposed by WFP innovators with first-hand field knowledge or crowd-sourced by engaging members of the general public.
"Every day WFP and our partners work to meet the emergency food assistance needs of the world's poorest, yet toughest people living in the most vulnerable places around the globe.  What we do is not enough to achieve our shared goal of ending hunger by 2030.  We must boldly seek new ideas, tools and solutions that make more food available, accessible and ultimately give every person everywhere the ability to feed her or his own children," said Ertharin Cousin, WFP Executive Director.
"We must capture the benefits of new technologies and the revolution in big data. WFP's desire to collaborate like never before ensures that by working together we will transform how we serve, and the speed at which we deliver.  As a result, we will overcome the persistent challenges that even today keep generations locked in hunger and poverty," she adds.
The world has made real progress by reducing the number of people suffering from hunger by 200 million since the 1990's. Yet there are still 795 million people who do not receive enough food for an active healthy life.
The Innovation Accelerator should be a key way to help reach Sustainable Development Goal 2 and end hunger by 2030.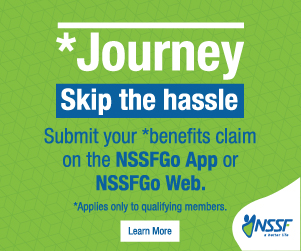 "Achieving the Sustainable Development Goals is ambitious and requires us to accelerate our current efforts," said Dr. Gerd Mueller, Federal Minister for Economic Cooperation and Development in Germany.
"The WFP Innovation Accelerator will unlock the immense potential that German academia, research institutions, the private sector and the development community have to offer. Germany is currently the second-largest donor to WFP, and investing in innovation will increase the value of our financial contributions."
German Federal Minister for Foreign Affairs, Dr. Frank Steinmeier, added, "Germany has provided a record €570 million (around 630.5 million USD or 2 trillion UGX ) for Syria and the region alone, but emergency aid on its own will not suffice."
"New approaches must be found if we want to ensure that nobody on our planet has to go hungry any more. To this end we need to enhance the links between humanitarian aid, business, research and civil society. The Innovation Accelerator will contribute to the development of new technologies and business models which will benefit people in need," Steinmeier said.
The Accelerator is generously supported by contributions from the German Federal Ministry for Economic Cooperation and Development, the Federal Foreign Office of Germany and the Bavarian State Ministry for Food, Agriculture and Forestry.
With 12 projects drawn from WFP's global operations currently in its portfolio, the Accelerator will both benefit from and contribute to Munich's strong innovation and start-up community.
"Bavaria is proud to support the establishment of a WFP office in Munich. Through close collaboration with companies and research institutes based in Bavaria, we can identify intelligent and sustainable solutions to global hunger," said Mr. Helmut Brunner, Bavarian State Minister of State for Food, Agriculture and Forestry.
Ms. Cousin, Dr. Mueller, Dr. Steinmeier and Mr. Brunner were joined at the launch by more than 200 guests committed to harnessing the power of new technology, close collaboration and new ideas to create a world with Zero Hunger.