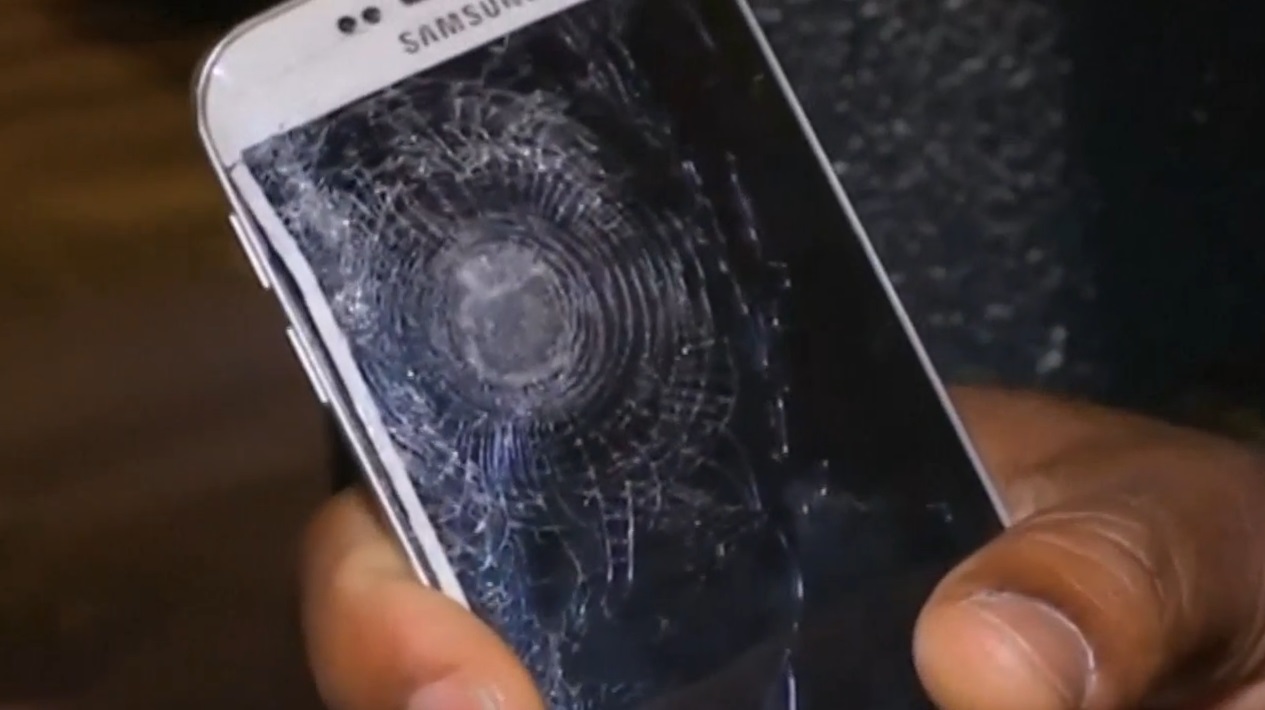 One man who was walking by the stadium as France's national soccer team was playing Germany, has revealed that his Samsung phone saved him when a bomb suddenly exploded nearby.
The man was talking on his phone and having the device next to his head protected him from some flying shrapnel, which could have proved fatal.
The man was crossing the street when the blast happened right in front of him blowing everything to bits.
The cell phone ended up taking the hit on his behalf, hence saving his life.
[Via
BI
]