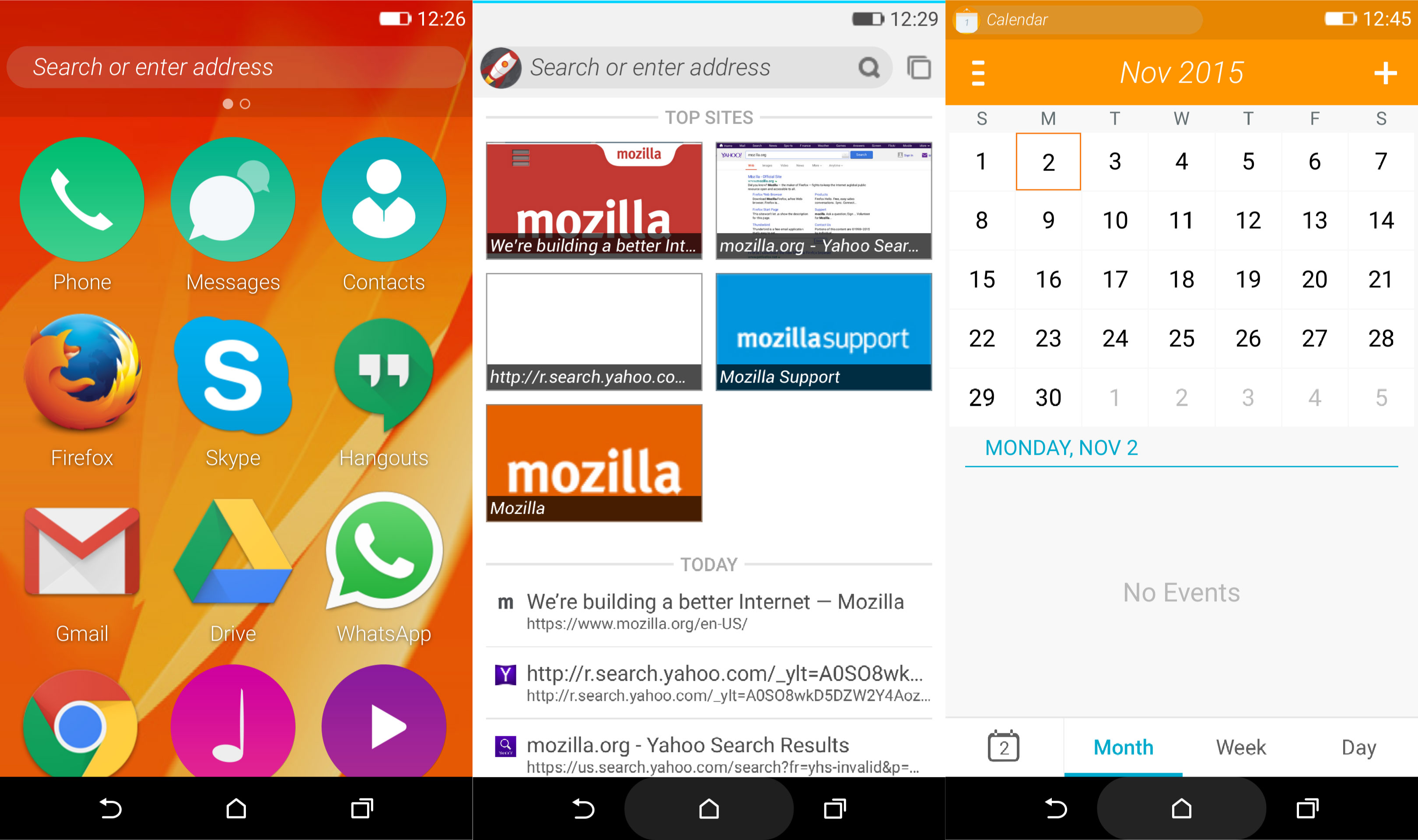 As Mozilla announced Firefox OS 2.5 recently for the developer preview, Android device owners might try it out by downloading as a system app launcher.
Thanks to the contemporary advancements in smartphone industry, the user no longer needs to flash his device with Firefox OS, but rather download and install its APK on the device. Once he installs and taps home button on the phone, he will be prompted whether he wishes to see his device running Firefox OS launcher.
Installing Firefox OS Preview On A Device
Before Firefox OS is downloaded or installed on a device, make sure one could install other apps than those on Google Play store. At times, users end up disabling the option of installing apps from other sources due to security concerns.
To make such changes, go to Settings app on the device, followed by Security, and enable Unknown Sources from the list. Now the user could download apps from other sources, he may download Firefox OS Preview's APK file from here.
Once the file is downloaded and installed, the user will be prompted if he wishes to switch to Firefox OS on the device, when he presses home button. Firefox would now serve as a launcher.
By looks, Firefox OS is fairly simple and easy to use. Some may deem it boring, particularly the Android enthusiasts. A few Firefox OS apps should be placed on the home screen, including Firefox OS Marketplace, from where one could get more apps.
The best part about the OS is perhaps its capability to customize about everything, as the device's each little section could be customized using single add-ons only. However, it is reported that the feature is currently unavailable on the preview version, yet expected to be running once the full version of OS rolls out.[related-posts]
Firefox OS comes with one major change that is the pull-down menu the user is accustomed to on his standard Android device. Surprisingly for many, the menu is no more in place. On the other hand, the user could choose to have Firefox OS' very own lock-screen as well, although it is deactivated when the OS is installed.
In case, a user is done with Firefox OS, or wishes to move back to his standard Android OS on his device; go to Settings app, under Device choose Home, and pick Android launcher.