Telecoms
Tigo Rwanda and Tigo DRC launch cross border money transfer between Rwanda and DRC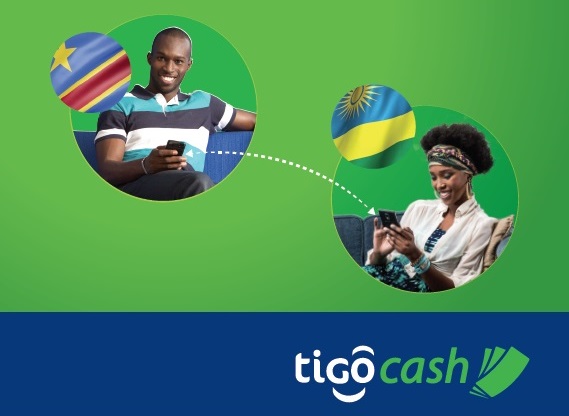 Tigo Rwanda and Tigo DRC, two subsidiaries of Millicom, have partnered to launch a cross border money transfer service between Rwanda and the Democratic Republic of Congo with the aim of making cross border money transfers easier for Tigo customers.
Tigo Cash customers in Rwanda will now be able to send and receive money to and from Tigo Cash customers in Congo and vice versa.
This new service comes as an addition to the industry's first cross border mobile money transfer with integrated currency conversion, which was launched in February 2014 between Tigo Rwanda and Tigo Tanzania.
Tongai Maramba, Chief Executive Officer, Tigo Rwanda, said: ". We see great potential to support businesses and customers because we know there is high demand for this money transfer service between DRC and Rwanda. The DRC ranks as the number one export destination country for Rwanda with exports valued to (US$ 14.75 million) during the first quarter of 2015."
 Growing use, great potential
The take-up of mobile financial services has been rapid with more 30% of mobile users in Sub Saharan Africa are using MFS
In Rwanda alone, there are more than 6.7M mobile money accounts which transacted about $800M USD from in the first half of 2015 according to recent statistics published by the National Bank of Rwanda.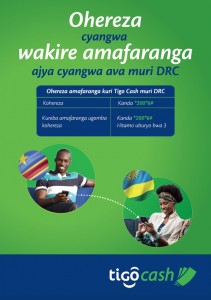 Adding to this development, Uche Ofodile, Chief Executive Officer, Tigo DRC, expressed: "Tigo DRC strives to enhance the lives of the Congolese population. We know that cross border business between the DRC and Rwanda is an important factor in the economic health of DRC's eastern region.  Considering that some cities such as Rutshuru, Masisi, Mulenge, etc. do not have access to money transfer agencies, we are therefore facilitating their day to day commercial activities by providing them an easy, safe and quick way to send and receive money".
 Mobile financial Services- Integration
Beyond sending and receiving money from wallet to wallet, Tigo Rwanda offers "Tigo Sugira". The first ever saving account on mobile in Rwanda launched in April 2015 and offering the best interest rates on the market – 7%.
Four banks in Rwanda are fully integrated with  Tigo Cash; customers are pushing and pulling money wherever they want from their mobile.
Moreover, Western Union allows Tigo customers to receive remittances directly on their mobile.
How it works
To send money from Tigo Cash users in Rwanda to Tigo Cash users in DRC, customers simply dial *200*6# and follow instructions. .
Once the remittance received into their wallet, customers can use the funds directly for any bill payment, sending to other customers or even to cash out.
Tigo Live it.  Love it. A new focus on delivering the Digital lifestyle:
Tigo recently unveiled its refreshed brand image and new corporate slogan, 'Live it. Love it.' focused on internet, innovation and providing digital solutions to Rwandans.
The recent launch of 4G LTE 4G high speed internet accessible on all enabled Smartphone came as a game changer for connecting devices.