Winning at the MTN App Challenge, for some of us (me), became an earned entrance into a world we had no idea we belonged.
Remember that concept that lecturers emphasized (which felt more like they were reminding themselves than their listeners) at every gathering, "We're shaping our students/youth to be employers not employees"? Now remember the kid next to you that went "Psst" even before the speaker got half the sentence out of their mouth? Well, that kid was me until May 31st, 2015. Of course like every other youth in my boat, I had good reasons. A comfortable job, with a good salary every month, and hopefully allowances, as opposed to starting a company that would most likely fail, not forgetting years of brokeness. I know we'll all be reminded of Bill Gates and Mark Zuckerberg and the guy(s) that started WhatsApp and the Twitter guy. But then again, what are the chances? None of those names even came from Uganda, to say the least.
Fast forward to the MTN App Challenge. Signing up was a bit of a joke. Being one of those people that don't participate in competitions and all. The confirmation letter came as a surprise, and you should be surprised to know that I wasn't sure I would actually participate until I was up there at the stage pitching my idea to the audience. Probably the first time I spoke into a microphone. Definitely the first time I spoke to an audience that huge (I don't think it was more than 100 people).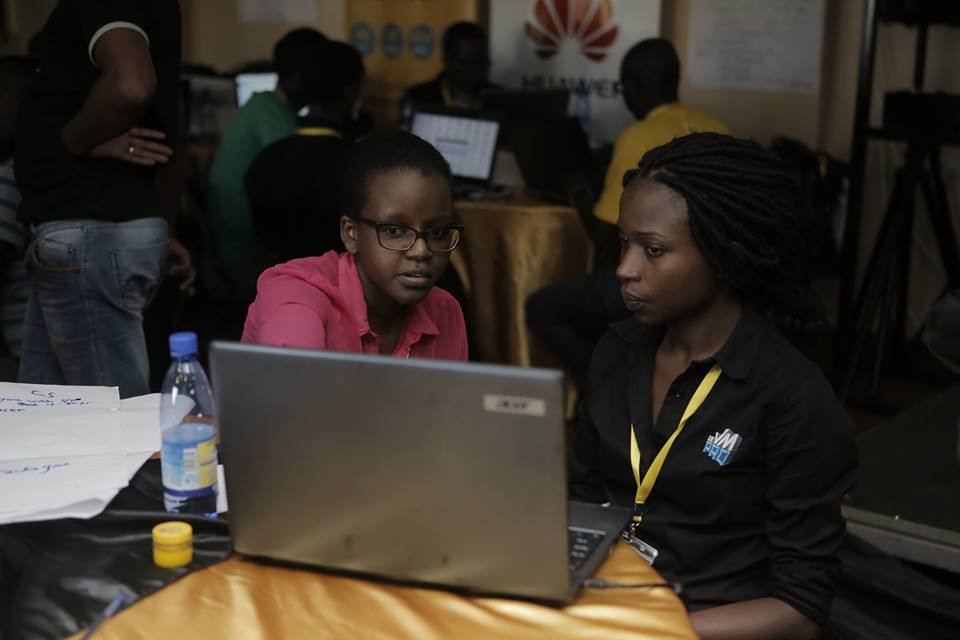 The rest of the events, until that third and last day, were more like a flash. From having to convince participants to join my team, to being a Team Leader/ Project Manager, spending two sleepless nights at MTN Towers, building a product prototype, convincing a panel of judges that it was good, and then of course winning! On the whole, it was a good, very well organized 3 days, with free food, coffee and snacks ALL the time.
[related-posts]
You'd think MTN would have stopped there, but you'd be wrong. They have gone ahead to support us to finish what we started in those three days. Maybe if those lecturers had given us more practical lessons like this one, we'd have known better sooner. This, however, isn't an attack on the education system, so I'll leave it at that.
Now the question is; where is Run For Your Life now? Wait, that wasn't it. The actual question here is; what is Run For Your Life? So, Run For Your Life(RFYL) was a 3D mobile runner game. After the Challenge, it became a registered company named after the game, Run For Your Life. The testing version of that game is currently under development. I wouldn't say it's a runner game. Might not even be 3D. But whatever it is, it's going to be good. When was the last time you were excited about a new product? That time is now, with RFYL.