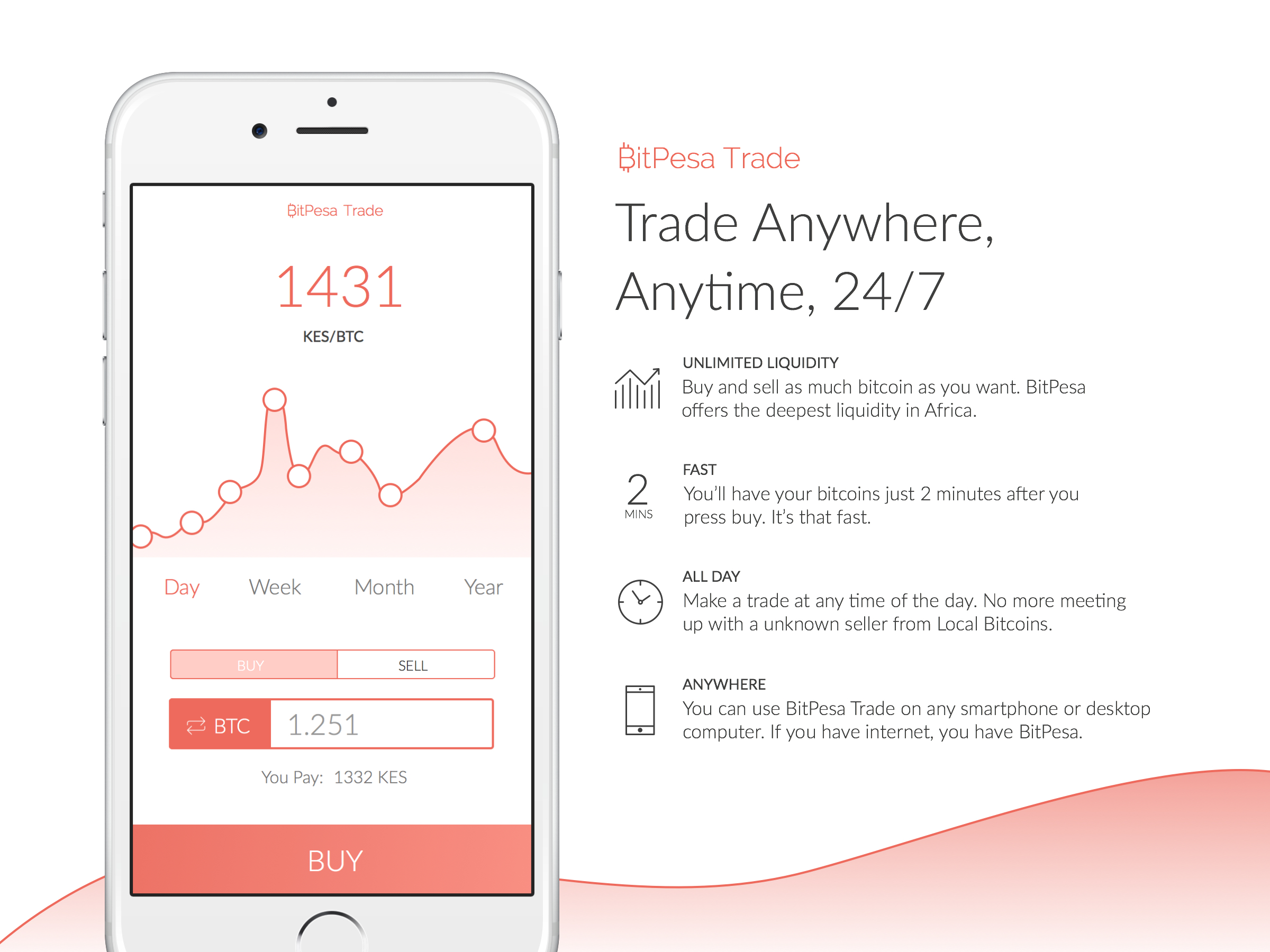 Yesterday, Bitpesa launched a new product dubbed; BitPesa Trade, which will allow Bitcoin traders to conduct their business on the platform 24/7.
BitPesa Trade is one of the new implementations by BitPesa as it transitions from manual trading to an automatic.
With BitPesa trade, you will be able to;
Calculate the amount of Bitcoin in KES or BTC
Add a new wallet or pick from an existing one
Pay with M-Pesa and receive Bitcoin instantly
Access a Bitcoin Price Chart
View #TradeWithBitPesa updates and events
The communication was made through a blog post on the company's website, which credits the new innovation to feedback from users of their products.
[
Via
]