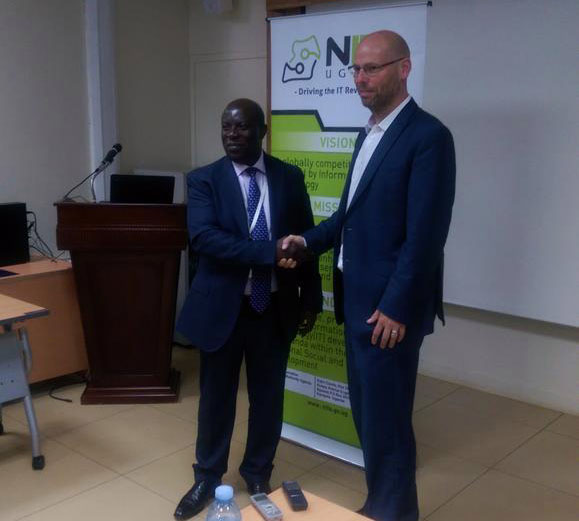 The internet has greatly impacted the way we interact in all spheres of life. As a result, we are increasingly connected as a society. Today, our children are steadily adopting the use of the internet supported by the gradual price reduction in both access costs and mobile technology.
Whereas the internet offers advantages in the areas of learning and interaction, children are faced with risks due to their vulnerable nature. There are cyber-criminals that are increasing targeting vulnerable children with malicious intent, damaging interactions towards sexual grooming and exploitation.
World over, the focus is now aimed at implementing a two pronged strategy of educating all categories of internet users including children on responsible use and removing harmful content online and bringing to book those involved as well as providing rehabilitative care to the victims.
The government of Uganda and Internet Watch Foundation (IWF) have today launched a portal for Ugandan citizens to report child sexual abuse images and videos, the first initiative of its kind in Africa.
The launch is the culmination of two years' work by a number of Ugandan and international bodies including the National Information Technology Authority (NITA), National Computer Emergency Response Team of Uganda, (CERT.UG) Internet Society Uganda Chapter, Ministry of Internal Affairs and IWF.
The Ministry of Internal Affairs put in place a multi-sectoral Working Group on Prevention of Online Child Sexual Exploitation with representation from National Information Technology Authority – Uganda (NITA-U), Uganda Police Force, Ministry of Gender, Labour & Social Development, Ministry of Justice & Constitutional Affairs, Uganda Communications Commission, Ministry of Foreign Affairs, Ministry of Information and National Guidance, INTERPOL and Civil Society to develop a national strategy to counter this new wave of cybercrime. Each of the stakeholders carries out coordinated complementary roles basing on their field of specialization.
Fred Langford, IWF Deputy CEO said: "I congratulate Uganda in taking such proactive, positive steps in the fight against online child sexual abuse content. The benefits of the Portal to countries are multiple. For instance, it means people in Uganda will have a gold standard service to report child sexual abuse content to. Our analysts will then use their established networks with the online industry, other countries all over the world and the police to get that content removed from the internet."
IWF's aim is to eliminate online child sexual abuse content worldwide by working with internet companies who can make a difference and countries all over the world. Before the IWF was founded, 18% of the known worldwide child sexual abuse content was hosted in the UK. Since 2003 this has been less than 1%, and last year dropped to less than 0.3%.
The Executive Director, NITA-U, James Saaka is enthusiastic that the partnership will provide an effective solution that leverages the IWF expertise and international collaboration to remove online child sexual abuse content from the Ugandan perspective.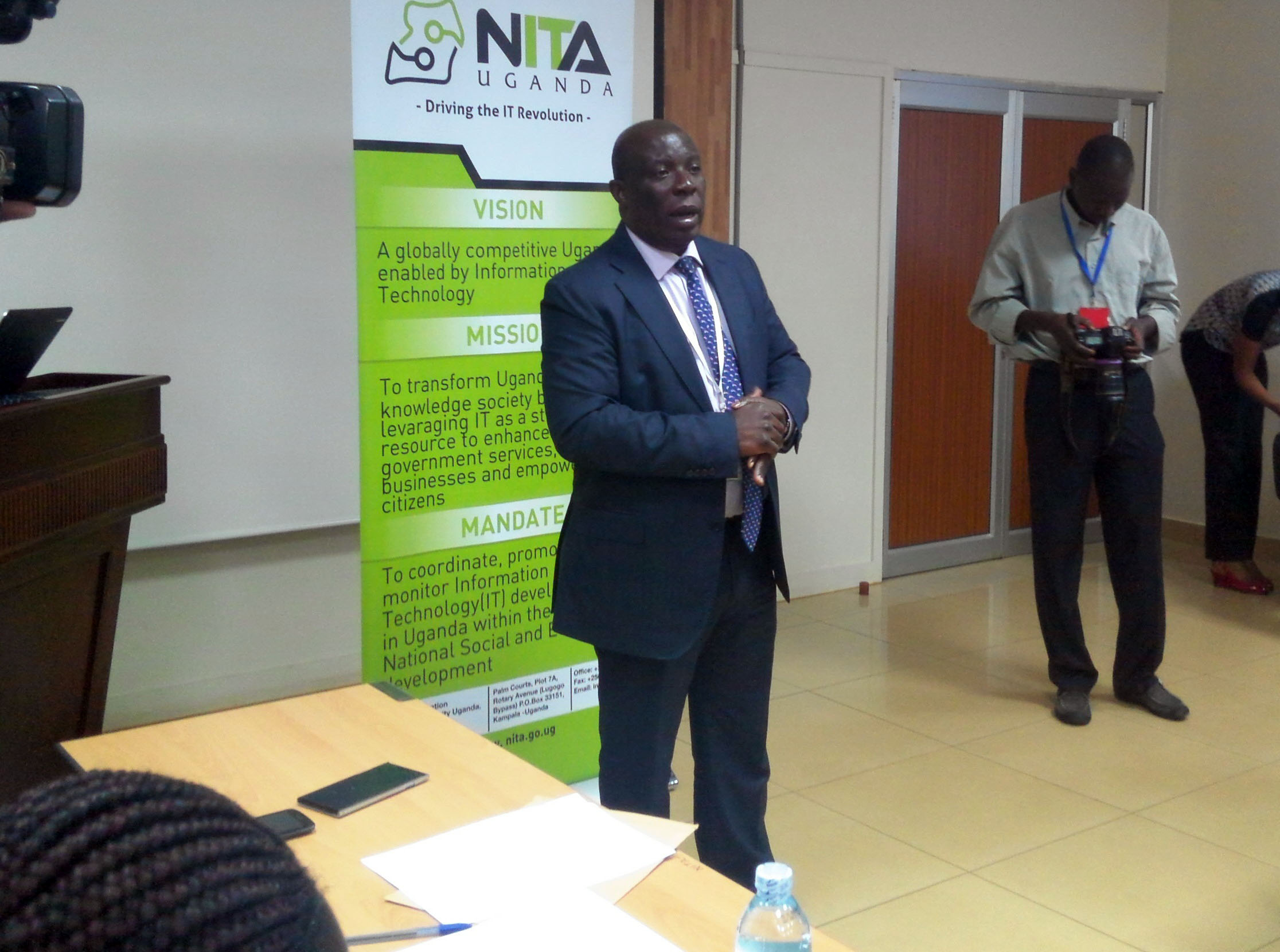 "Our children are getting ahead of us and are online, and we don't know who they are talking to all day. Even at 6 years old, children have tablets and they know how to operate them. We therefore need to be proactive in our endeavours to prevent self-distribution of unsuitable images by these young children or exposure to people who might harm them. We need to save our children, they are being groomed by strangers on their phones" James Saaka said.
James Saaka also called upon the media to support their efforts by giving the initiative prominent coverage so that the Ugandan population can get to know about it and utilize it in the event that they encounter something that they need to report.
The Director of Information Security, NITA-U, Peter Kahiigi, emphasized that the portal will be able to support tracing and removal of the harmful content, reporting and assisting in investigations to prosecute offenders.
Jimmy Haguma, the Acting Commissioner for Electronic Counter Measures at Uganda Police said "Uganda Police Force is already doing a lot in this regard, and is equipped, we have labs, carried out training for the personnel and we are working with partners including government agencies like NITA and UCC, and I must say we are making good progress."
The IWF Portal – an online child sexual abuse reporting portal – enables all Ugandan citizens to report their exposure to online child sexual abuse images or videos in a safe and confidential way. All reports will be assessed by IWF analysts in the same way they would assess any reports to the IWF hotline, which is based in the UK but works internationally through a network of partners.
[related-posts]
The IWF operates one of the world's most successful hotlines regarding the assessment and removal of child sexual abuse content.
Ugandan authorities wish to work with IWF and the various internet stake holders to create a hostile environment to prevent the hosting, distribution and consumption of child sexual abuse imagery within their borders.
To report images of child sexual abuse anonymously and confidentially, visit the page http://www.report.nita.go.ug/ug