Building and programming a robot from scratch may sound like an impossible task in the minds of most primary school pupils and even adults. But MTN Uganda, in partnership with FundiBots a Ugandan based organization that focuses on robotics training in schools is aiming to change that mind-set. The two have organized a training camp, aimed at equipping Juniors of ages 9-12 years with skills that can enable them solve real-world problems through digital design.
The 3 day event dubbed the 'MTN Junior's Robotics Camp' has 50 children from 10 schools in Kampala with each school being represented by five children. The training commences today, the 11th of September 2015 and will go on for 3 days at MTN Towers.
The camp has representatives from Lohana Academy, Vine Academy, Ntinda Primary School, Nakasero Primary School, Buganda Road Primary School, Kiswa Primary School, Kitante Primary School, Daffodils Academy, Kampala Parents School and St. Kizito Primary School Bugolobi.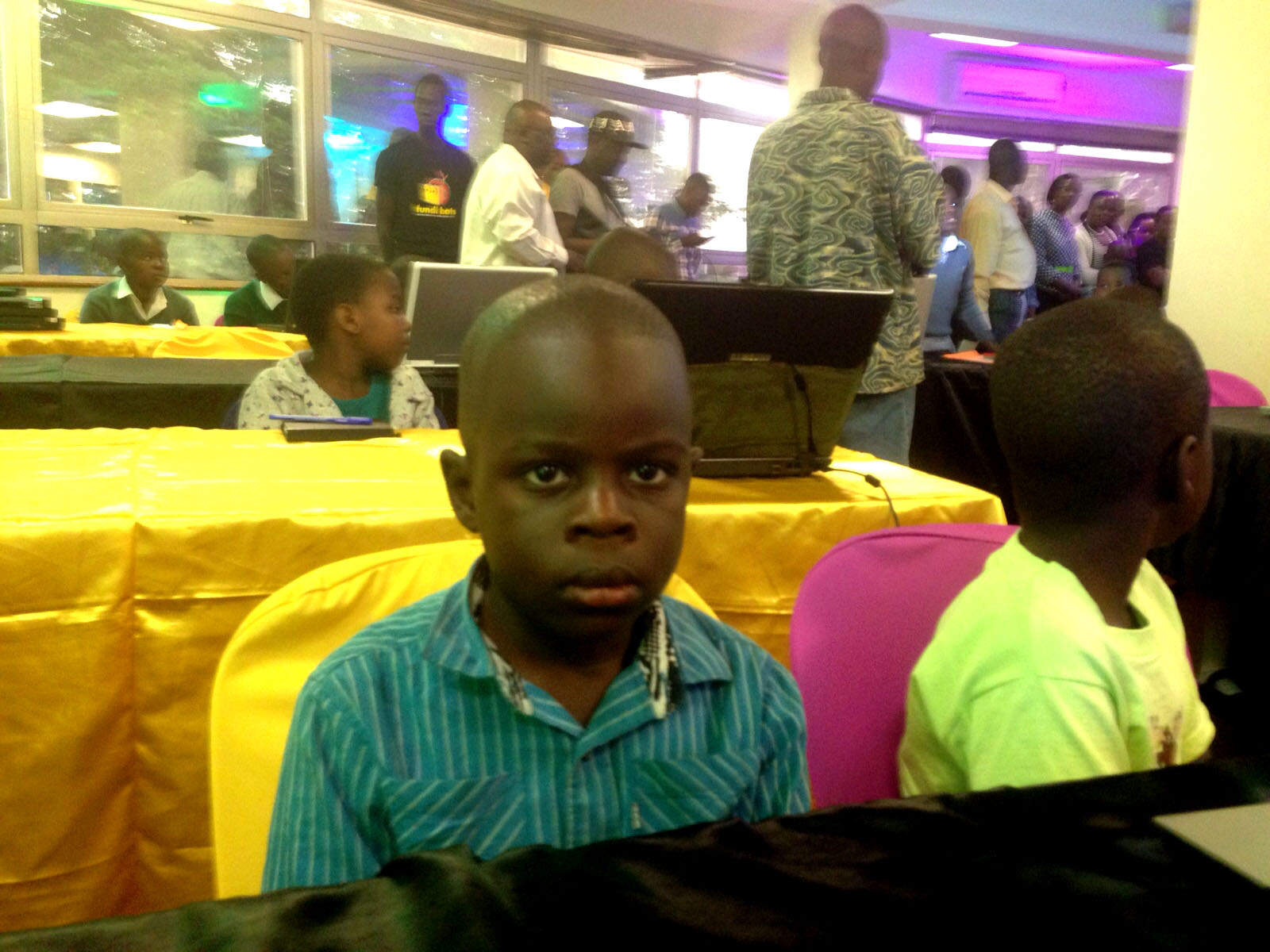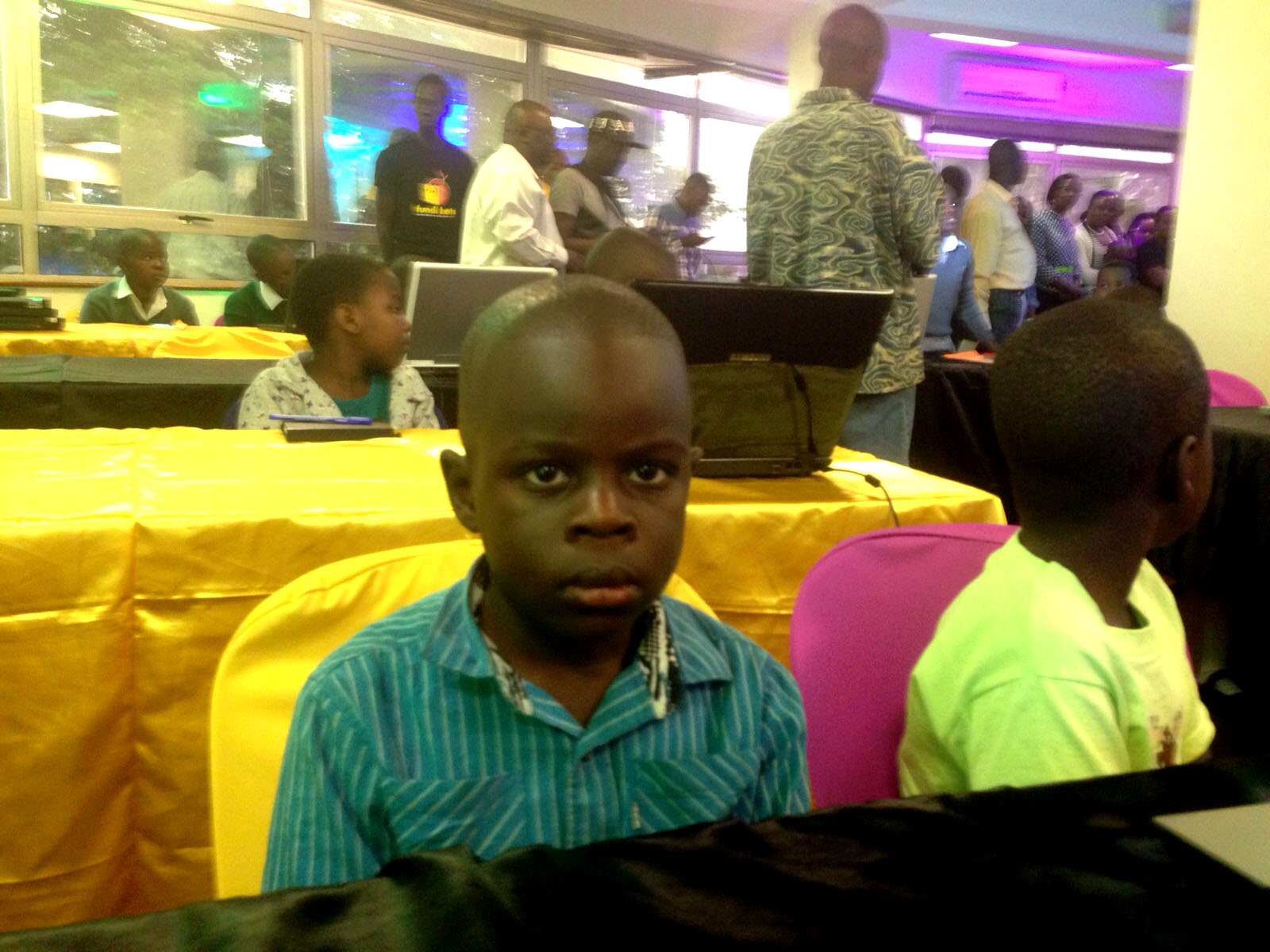 According to Ms. Mapula Bodibe, MTN Uganda's Chief Marketing Officer, the goal of the camp is to introduce and teach the children, digital skills used in the building of robots from a more practical, fun and open environment and in the process, expose them to new ways of thinking.
"MTN is proud to partner with Fundi Bots, which is a pioneer provider of robotics design training in Ugandan schools. Our intention is to create and inspire a new generation of Ugandan children to be the future problem solvers, innovators and change makers," Ms. Bodibe said.
"We hope the children will leave the program with a new love and passion for design facilitated by innovations in the digital space. We also want them to know that anyone, regardless of age, gender or background can use digital platforms in a creative and innovative ways," she added.
Ms. Bodibe further highlighted the significance of initiatives like the Junior Robotics Camp in solving problems like youth unemployment and lack of practical skills.
"One of the biggest challenges facing Uganda today is youth unemployment. We believe that as we inspire children to harness innovation and become problem solvers at a very young age, we will create a generation of job-creating youth that will be the future economic engine of this country," she concluded.
During the training, participants will be introduced to the principles of programming in an interactive and friendly environment. Fundi Bots Founder Solomon King Benge said he wants young people to develop a creative set of skills they can apply to solve issues specific to their lives.
"A number of Ugandan schools remain slow in catching up with these kind of innovations and alternative ways of solving simple problems in peoples' lives. At Fundi Bots, we focus a little more on the technological process of building robots as a way for students to look at the world around them from a solution oriented perspective," Benge said.
"By guiding students through problem identification, brainstorming, collaboration, construction, programming, final deployment and system feedback, we will show them how life's challenges can be solved using digital and technological tools," he added.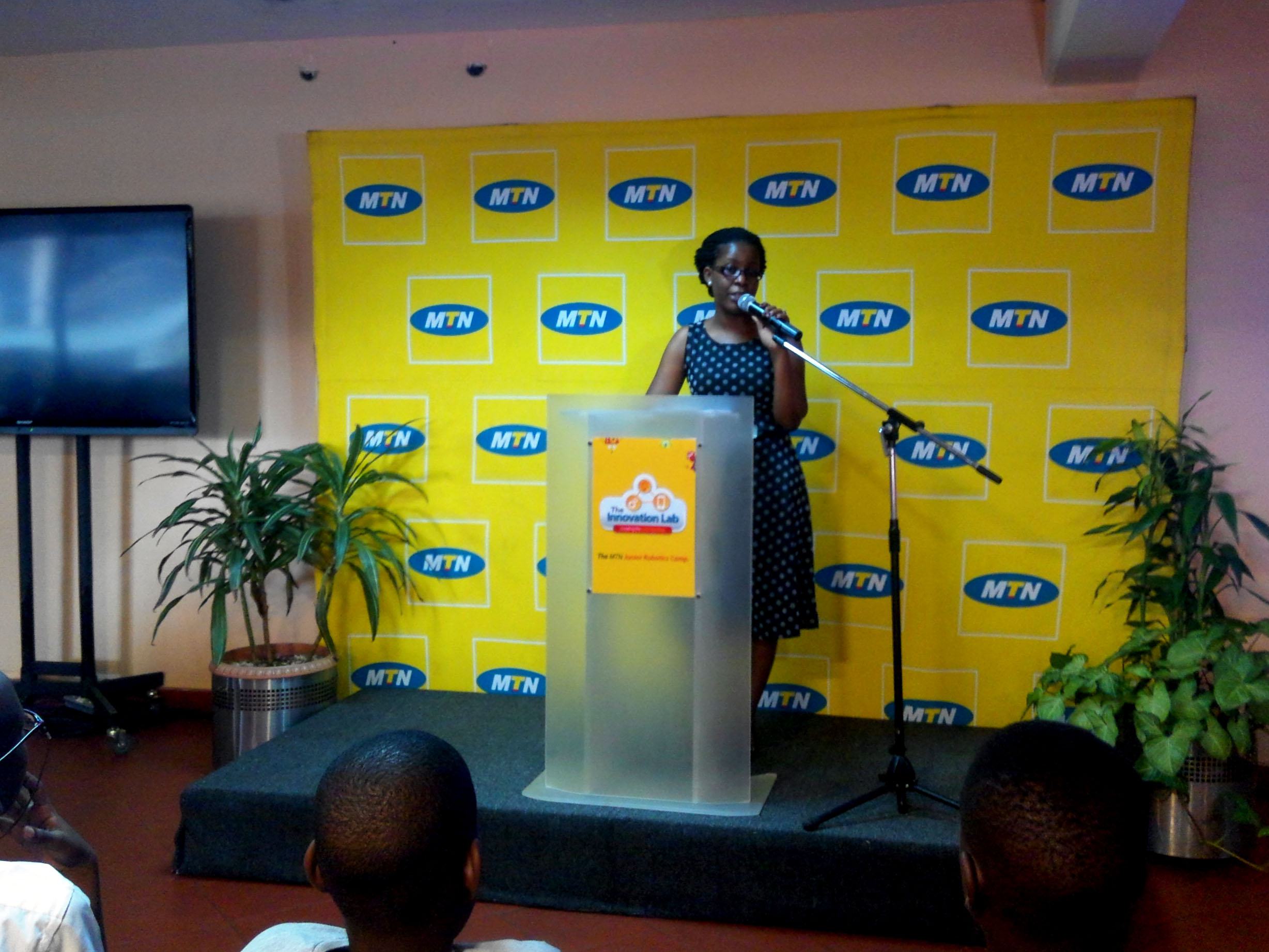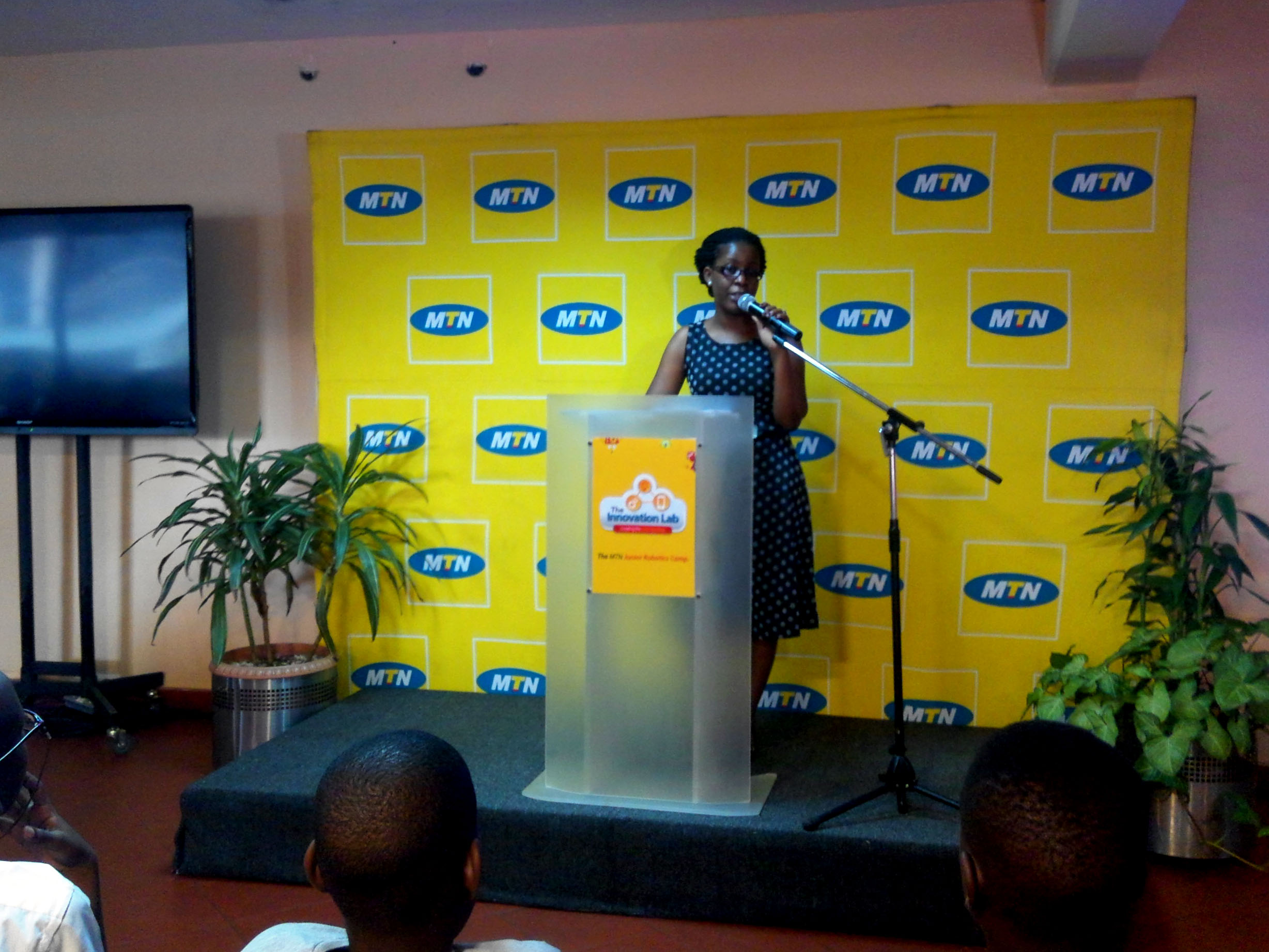 Ms. Susan Kayemba, Senior Manager Retention Social Media said "We at MTN are Pioneers and we're always looking for opportunities to work with brands that are looking forward to the future and we're proud to partner with FundiBots for this training camp."
"Its our intent as MTN to champion innovation in all the markets in which we operate. Through platforms like these we can unleash the genius in our kids and create a new generation of innovators who will be problem solvers of the future for our country," Ms. Kayemba said.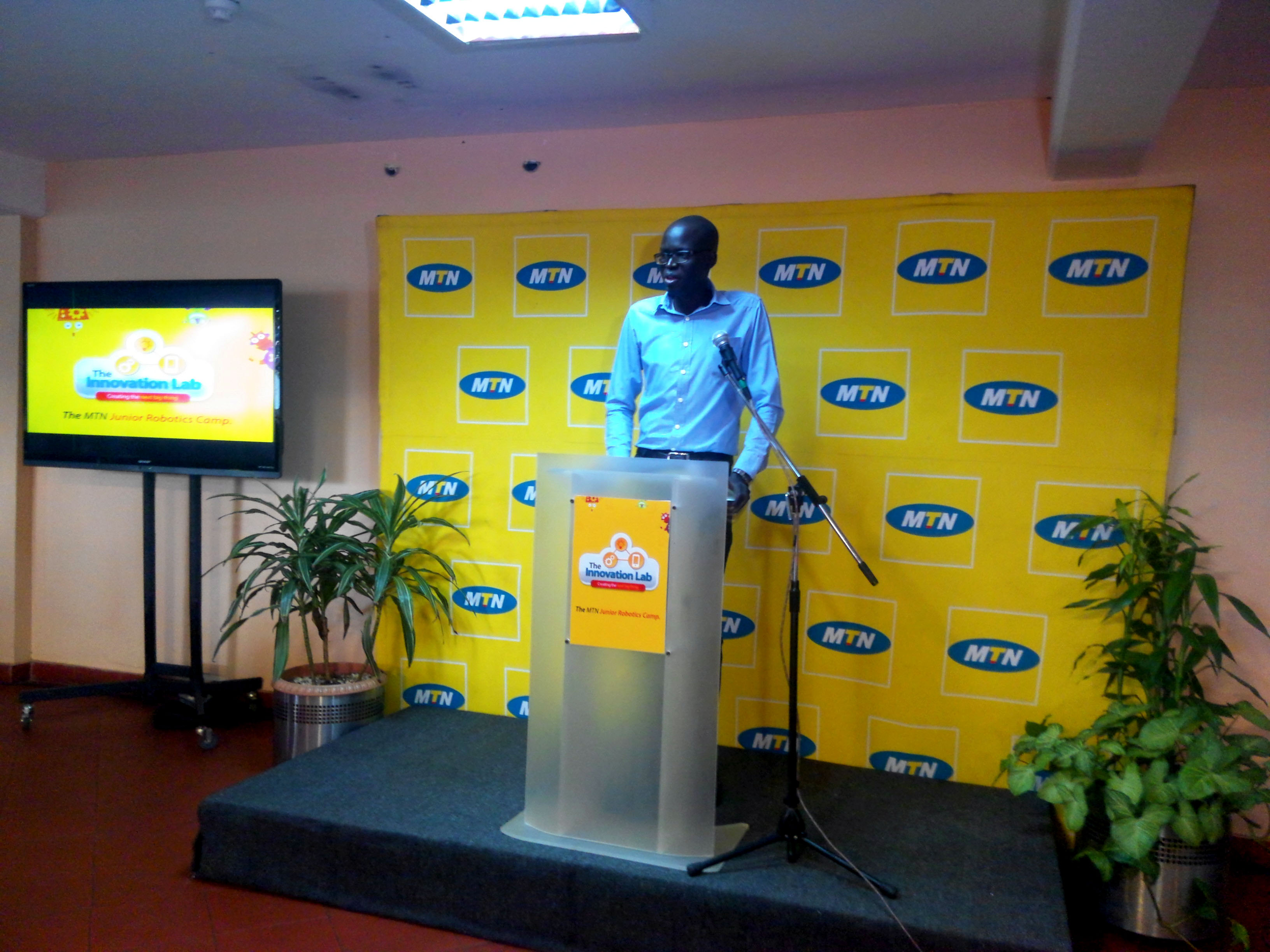 The children will each receive a certificate of participation at the end of the 3 days event.
You can follow the event on #MTNInnovate on Twitter.