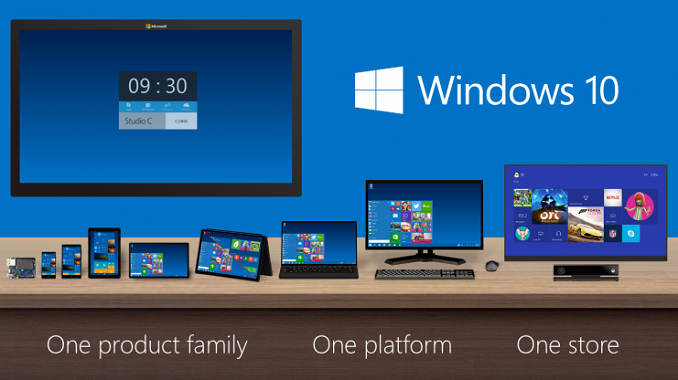 It won't be easy to disable updates in Windows 10 Home, and among the license terms is one that says that all users must agree to allow Microsoft to install updates automatically.
The Insider Preview  Build 10240, released to insiders on Wednesday, is believed to be the release-to-manufacturing build that OEMs will preinstall on hardware, and as such, it contains the finalized settings, license text, and so on.
Windows Update in Windows 8.1 has four options for Windows Update's behavior: download and install updates automatically; download updates automatically but choose when to install them; check for updates but choose when to download and install them; and never check for, download, or install updates. This last option is, obviously, not recommended, but it's there if you really need it.
In Windows 10, the options are cut to two: check, download, install, and reboot automatically; and check, download, install automatically and then choose to reboot.
The EULA that comes with the operating system emphasizes this as below:
Updates. The software periodically checks for system and app updates, and downloads and installs them for you. You may obtain updates only from Microsoft or authorized sources, and Microsoft may need to update your system to provide you with those updates. By accepting this agreement, you agree to receive these types of automatic updates without any additional notice.
For Windows 10 Home users, this isn't going to be an option, as thy will be automatic.
Windows 10 Pro users will have a little flexibility; they'll be able to switch from the mainstream release to the Current Branch for Business (CBB).
Only Windows 10 Enterprise users will be able to update in a way that resembles the current Windows 8 scheme.
[
Via
]