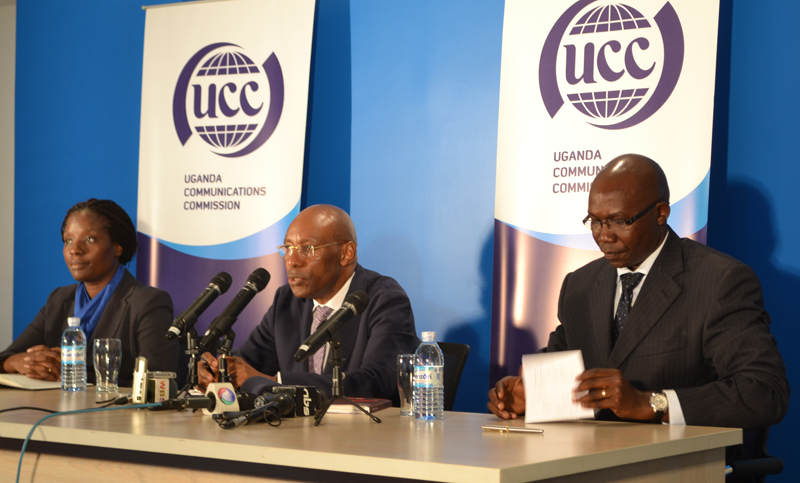 Kampala – The mad dash for set top boxes prior to the June 17, 2015 deadline for digital migration in the Kampala area seems to have only been half the real story.
The latest is that the regulator, Uganda Communications Commission (UCC) was dragged to court for 'rushing' to switch of analogue transmitters.
Like, seriously? Need we mention again that the decision was a unilateral one? The decision to switch of analogue transmission in June 2015 was arrived at during the International Telecommunications Union (ITU) Regional Radiocommunication Conference held in 2006 (RRC-06).
This court case is a clear indication that Africans do not like change. When FM was introduced to replace Short Wave and Medium Wave, there was a lot of uncertainty. Today, not very many are thinking of tuning to SW or MW.
A one, Enoth Mugabi, dragged UCC to court over the migration project claiming that broadcasters were not ready to switch of their analogue signals due to infrastructural challenges, high license fees charged in dollars and absence of free to air set top boxes.
As a result, on July 2, 2015, the Grade One Magistrate at the Mengo Court, Moses Ntende Kagoda issued an interim order allowing the switch on of analogue signals following the conclusion of the digital migration process from analogue to digital on 17th June 2015.
Mugabi's claim was that, by switching off analogue transmission, UCC was interfering with his right to freely enjoy viewing television.
UCC Challenges order
Dissatisfied by this order, UCC challenged this order through an application to set aside the same. The application to set aside the order was heard by the grade one magistrate who ordered that the enforcement of the order to switch back on the analogue signal BE STAYED until Tuesday 7th July 2015 when the ruling in the application to set aside the order to switch back on the analogue signal has been delivered.
The regulator also warned broadcasters against switching on their analogue transmitters saying any attempts to switch on would amount to contempt of court, breach of a lawful order of the courts of Law and violation of regulatory directive by the Commission.
The regulator appeared before the Mengo Chief Magistrate's Court earlier today. In her ruling, Ms. Janeva Natukunda, the principle magistrate grade one overturned the earlier orders saying it did not have the jurisdiction to entertain the application filed by city lawyer Enoth Mugabi to order UCC to switch back to analogue.
This latest incident is akin to the Kenyan debacle, where the Communications Commission of Kenya (CCK) has had to endure countless legal battles over the digital migration process.
It ought to be noted that the East African partner states had earlier on set an ambitious target of December 31, 2013, two years ahead of the global deadline, as the date for the switch off of all analogue signals. None of the states however managed to meet that deadline.