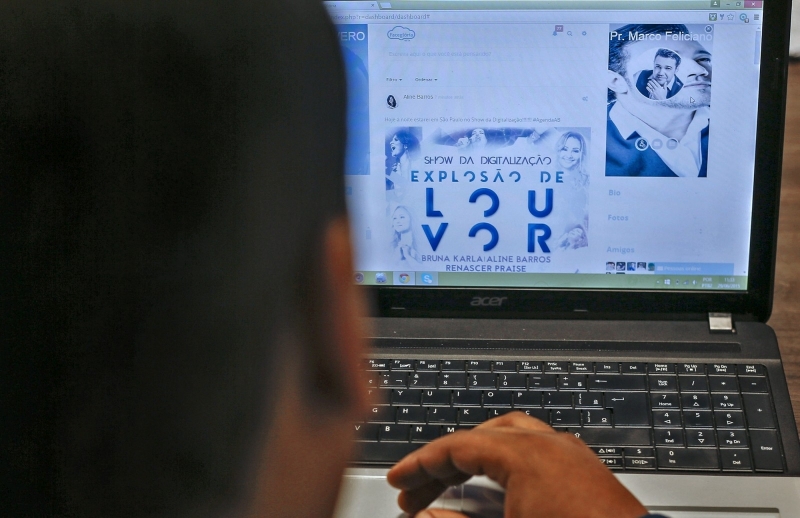 A group of Evangelical Christians in Brazil have launched a social network where swearing and erotic content in any form is completely banned.
The creators of Facegloria claim the site has attracted 100,000 members since its launch last month.
There are 600 words which are forbidden on the site and an "Amen" button for expressing appreciation for a post.
Ummaland, a social network for Muslims which launched in 2013, currently has around 329,000 members.
Spreading the word
Brazil's Facegloria is currently only available in Portuguese but other language services and a mobile app are also planned.
Brazil has the world's largest Roman Catholic population and according to the country's official website, only 1% of its residents do not believe in "a God or a supreme being in some form or another".
"On Facebook you see a lot of violence and pornography. That's why we thought of creating a network where we could talk about God, love and to spread His word," web designer Atilla Barros told AFP.
Gay material is also banned from the social media platform.
Mr Barros and his three co-founders were working in the office of Acir dos Santos, the mayor of Ferraz de Vasconcelos, when they came up with the idea.
Mr dos Santos has since invested $16,000 (£10,000) in the start-up.
"Our network is global. We have bought the Faceglory domain in English and in all possible languages. We want to take on Facebook and Twitter here and everywhere," he said.