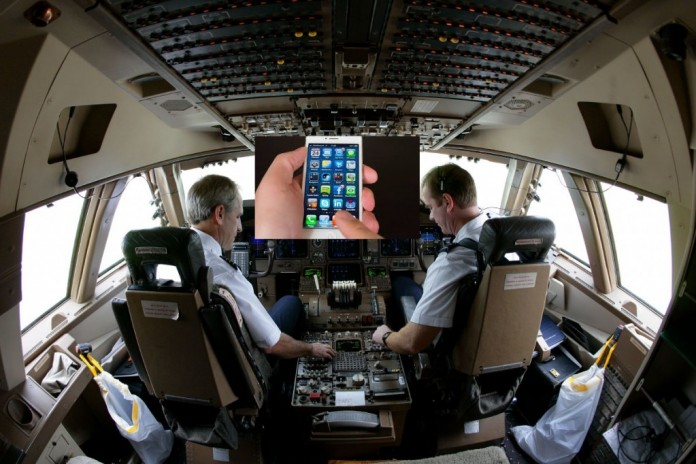 There is ongoing discussion regarding the feasibility of streamlining aircraft data and infotainment on aircraft computers in real-time. New systems are being equipped with interface systems and configurable controls needed for today's aircraft system architecture. A case is also being made for the input of flexible remote interface tailored to support a range of applications – from sensor management to distributed I/O (Input/Output).
Technical information concerning the aircraft's state is displayed on the computer, such as the primary engine pattern, fuel flow, and the status of augmentation devices. The modular design of these systems allow for reuse, and new design technique ensures the delivery of cost-effective through-life systems.
While these are a few existing trends in aircraft computing, new trends are based on the following advancements:
Cloud Computing
Cloud computing is a rising trend in aircraft computing, and it is freeing up resources in IT departments previously geared towards revisions and maintenance of network server systems. The technology is also playing a role in aviation maintenance to accommodate the need for instant use of data to get tasks done from any device.
Cloud services also include an online portal with a wide array of apps that empower aviation users with functionality tailored to their business. Benefits include patented aircraft profile, up-to-date regulations, compliance tracking and access to technical information. Real-time reporting enables companies to demonstrate compliance, regardless of the number or variety of aircrafts being operated or serviced.
Embedded chips, motherboards, etc.
New aviation computers are dependent on embedded computers for scalable use and interconnected infrastructure. Rugged airborne systems come with critical system components that enable in-flight services such as VPN access, email, internet and additional choices in a fully-scalable environment.
Some servers are integrated with application-ready platforms that meet advanced communication application needs for Ethernet based network installations; on both retrofit and linefit airplanes. Enhanced computers include platforms to build applications for flight maintenance, connectivity & IFE servers and passenger web services.
In-flight mapping
A lot of advancement has taken place in in-flight mapping systems since they were introduced back in 2001. New systems come with sophisticated processors that delivery smooth real-time information in terms of data on the display. With expandable options, they keep the crew and passengers informed with real-time information at every stage of the journey, as well as provide opportunity to store the information in any desired format.
Optional upgrades include features such as information on vital air condition, maximum functionality from vector maps via satellite technology and delivery of enhanced flight information including air speed. With new graphic cards and DDR2 RAMs, the computers will be pumping out real-time dependable information to crew and passengers with flawless visuals.
Enterprise class wireless access points
These access points are designed for enterprise-class airlines and take advantage of IEEE 802.11n specification, which supports throughput of 300 mbps for wireless clients. Computers with this technology are also backward compatible to 802.11 a/b/g standards. Secure wireless connectivity is available for general as well as commercial airlines.
And servers that are equipped with LTE have multi-function wireless loaders, local content loader, and WiFi enabled system. Innovative features are able to adapt to all data upload types, providing airlines multiple options to quickly change infotainment content.