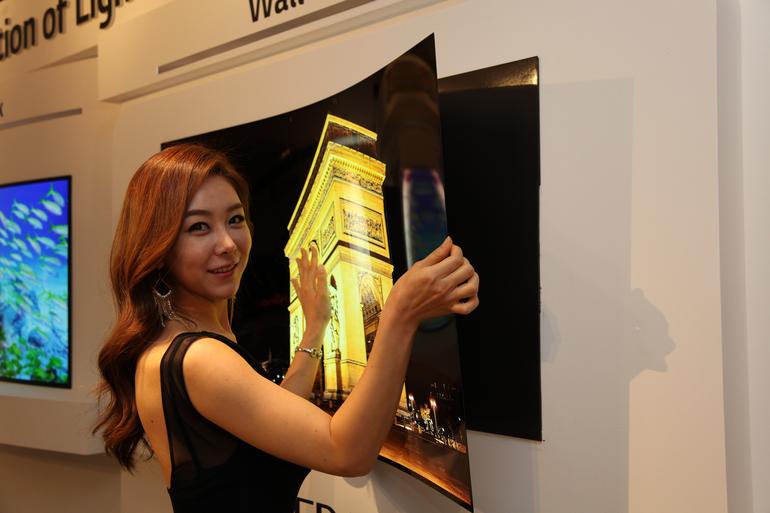 If you though your TV is thin, you may have to reconsider.
LG has come up with the 'wallpaper TV', so slim and light you can hang it on the wall using magnets.
The 55 inch screen is less than 1mm thick and weighs just 1.9kg.
The electronics maker diplayed the system at a press event in South Korea.
The company said the OLED (organic light-emitting diode) TV is just a concept at the moment but represents ground-breaking technology.
OLED TVs are much slimmer because the screen emits light itself without a backlight unit, unlike the liquid crystal display (LCD).
The TV uses a magnetic mat that sits behind it on the wall. The TV can be stuck to the mat and peeled off if necessary.
LG said its display strategy will centre on OLED technology – even though manufacturers have struggled to mass produce the more complex sets.
It  vowed to ramp up OLED production from the third quarter of this year to a substantial level that can meet clients' demand.
The company will keep its focus on large screens, with a plan to introduce an OLED panel as big as 99 inches within this year.
Via TVNZ