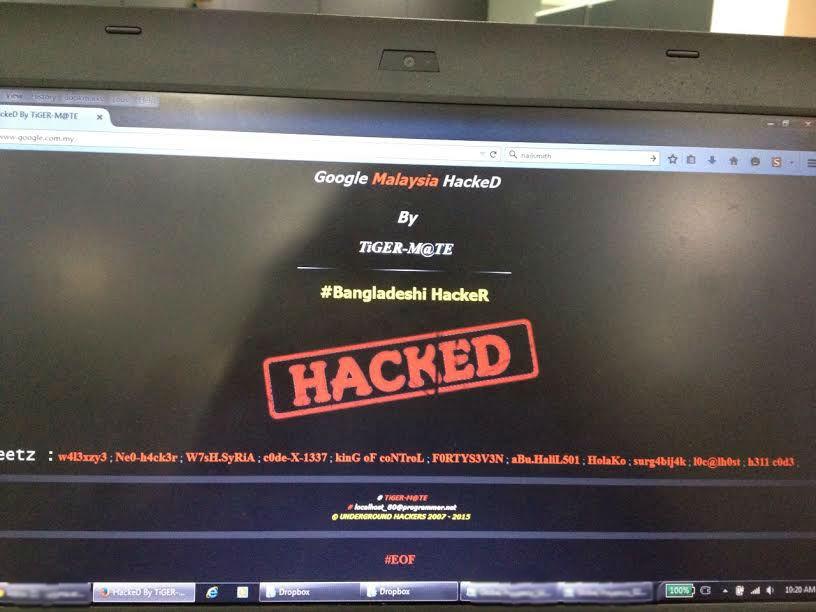 Google Malaysia has had its service disrupted due to a DNS redirection.
Users were redirected to a page that read:
"Google Malaysia Hacked by Tiger-Mate. #Bangladeshi Hacker."
In a tweet, the search giant encouraged users to visit its country-neutral page until it resolved the issue.
Getting reports some users are experiencing http://t.co/uIvl6RbDzu DNS redirection. Please use http://t.co/AdkzwxVR4U in the meantime.

— Google Malaysia (@GoogleMsia) April 14, 2015
Sofar, the motive and origin of the attack aren't yet known, but it's similar to a DNS hijacking case in February that disrupted access to Google's Vietnam homepage.
As of now, it appears that Google Malaysia is now back online, but Google is yet to confirm that the issue has been sorted.
Via: TNW