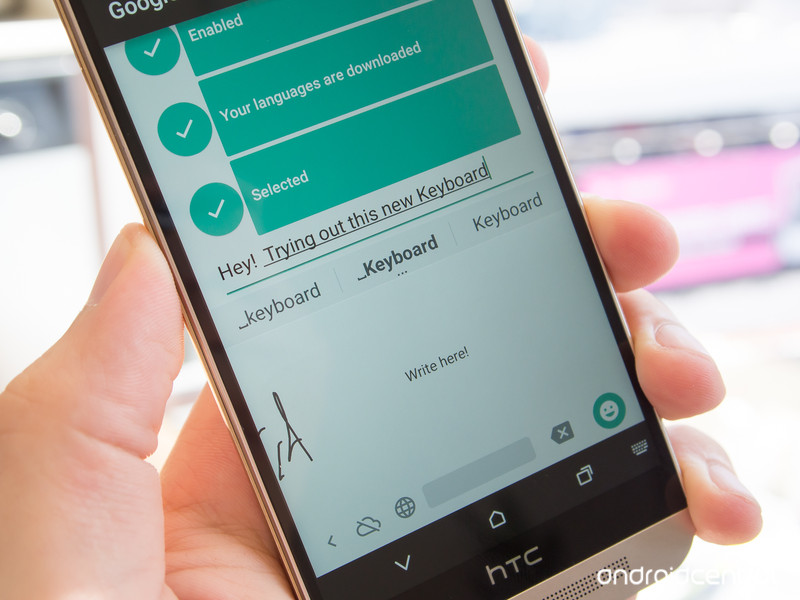 Search giant Google has released a new handwriting keyboard for Android devices called "Google Handwriting Input."
The Keyboard works with devices running Ice Cream Sandwich (4.0.3) and up, and supports input in both print and cursive writing in 82 languages.
The main features of the keyboard are:
A useful complement to touchscreen typing or voice input
Useful for languages that can be challenging to type on a standard keyboard
Works across any Android phones and tablets running Android 4.0.3 and up
You can switch to it just as you would any other keyboard and see it looks identical in styling to the current Google Keyboard.
If you're writing something out and decide you want to switch back to a keyed keyboard, you can do so in just one tap on the globe button left of the space bar.
You can use both a finger and a stylus, and the keyboard handles even the messiest of handwriting input pretty well.
Via Android Central