Features
'Game of Thrones' Continuing to Break Piracy Records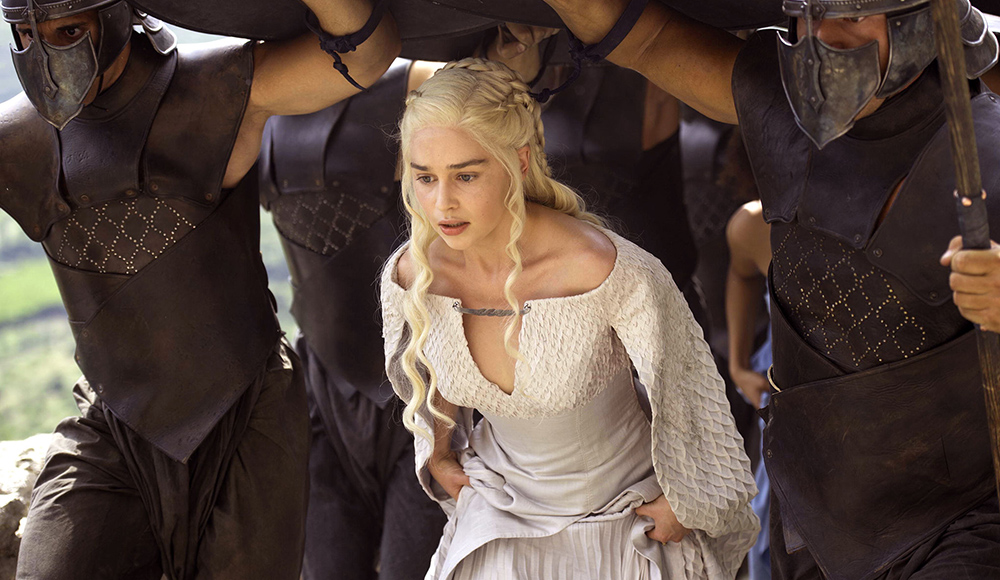 You know the argument that Game of Thrones fans wouldn't illegally download the series if HBO would simply make new episodes available online in a timely fashion without a cable subscription?
Yeah. That's not true.
EW reached out to piracy news blog TorrentFreak to tally the number of downloads of Thrones recent fifth season premiere. The result? The episode, "The Wars to Come," was downloaded a whopping 13 million times, a new piracy record for the series. Most of those downloads (10 percent) were from within United States, more than any other country (the runners-up were France, Brazil, China, Russia, UK, India, Canada, Australia and Spain). Australia continued to show huge piracy rates, with a full 32 percent of Thrones viewership due to piracy (compared to 8 percent in the U.S.). By one estimate, the piracy resulted in $44 million in lost U.S. revenue for that one episode alone.
In the ramp-up to Thrones returning for season 5, HBO took two big steps to potentially combat piracy. HBO shifted its worldwide distribution network so that 170 countries would debut the show on the same day, plus launched HBO Now—U.S. premium cable's first stand-alone streaming service that doesn't require a cable subscription. HBO Now costs $14.99 per month, but HBO offered a 30-day free trial of the service in April that subscribers could cancel at any time—so users could have binged the entire series legally and for free.
The one stumbling block for some viewers is that HBO Now is heavily tied into Apple products—the new streaming service is only available on Apple TV, iPad and iPhones, which is a deal breaker for many non-Apple users.
Thrones is the most pirated TV show in the world, and while HBO didn't specifically cite illegal downloads of the fantasy drama as its reason for either move, it was obvious to anybody reading coverage of the hit series over the past few years that GoT piracy was a big incentive for HBO to change its business model. Anecdotally, the top two reasons downloaders tend to give on comment boards as to why they pirate Thrones was (1) they live in a country that airs Thronesweeks/months after the U.S. and want to avoid spoilers or (B) they don't want to buy a full cable subscription to watch one show. But with both those reasons largely off the table, Thrones piracy is still more popular than ever.
The show's legal viewing, however, is also at a record high: The season 5 premiere generated a record 8 million live viewers on HBO. The network is waiting for seven days of DVR playback to come in next week before releasing a fuller number that includes repeats and On Demand viewing, but that number will almost certainly be a record too.
Season 5 had more problems with piracy than usual. The entire first four episodes of the series leaked onto BitTorrent the weekend of the show's return after somebody uploaded the DVD screener package that was sent to critics and other approved insiders. HBO has not yet publicly identified the source of the leak. But one estimate says 32 million people illegally downloaded Thrones episodes during the show's April 12 premiere week.
Credit: EW.com