News
Free WiFi at 35,000 feet!
Emirates Airlines, the Dubai based carrier has introduced free internet access across the bulk of its Airbus A380 and Boeing 777 fleet, with each passenger getting 10MB of data at no cost.
The first 10MB data is free – sufficient for an update on social media accounts or texting via instant messaging apps. Thereafter, and for the rest of the fleet, users can enjoy 500MB of data for a token $US 1 charge. By giving either free access or charging a token amount since last October, Emirates has seen a near fivefold increase in usage.
After updating the service in early February 2015 with a simpler sign-on process and other software updates, Emirates says they have seen a further 25% increase in uptake.
Due to current industrial technical limitations such as speed and bandwidth availability and the lack of advanced hardware and software support, the 'small' token charge ($1) for additional data usage is required to keep the Wi-Fi service operational.
Currently, the Wi-Fi service is available on all of Emirates' 59 Airbus A380 aircraft and 47 of its Boeing 777 aircraft. Emirates is also in the process of converting all of its Boeing 777-300ERs and 777-200LRs to become Wi-Fi ready at the rate of two-to-three aircraft per month.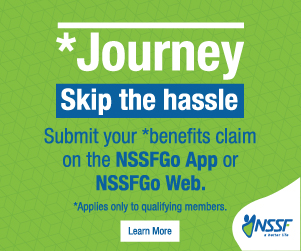 Emirates is investing over US$20 million annually on installing and operating inflight connectivity systems which enable onboard Wi-Fi services. On Emirates' ultra long-haul flights (over 14 hours), over 30% of passengers typically use Wi-Fi services, and on a recent flight to New York, 66% of passengers used onboard Wi-Fi.
"As a global connector of people and places, Emirates is committed to making our entire fleet Wi-Fi enabled. Customers seek free Wi-Fi on-the-go, especially while travelling, and it is becoming the norm for most people who want to stay connected through online social networks and instant messaging. Emirates is subsidising or waiving the high cost of buying data to serve our passengers on routes across six continents. We foresee that free Wi-Fi onboard is the future standard for all our customers, something that will require no charge or limitations," says Patrick Brannelly, Divisional Vice President for Customer Experience (Inflight Entertainment & Connectivity).
In 2014, about 650,000 customers used Emirates' Wi-Fi service on board and as of early March this year, more than 350,000 customers have already used the service.
According to the airline's data, the websites its passengers most frequently access onboard include Facebook and Google, and chat services such as Skype and WhatsApp, reflecting travelers' strong desire to stay connected on the move and their use of social media channels to do so.
Emirates first launched inflight Internet access in 2011, with over half a million passengers using the facility throughout the three years (to 2014).
The highest number of Wi-Fi users recorded on a single Emirates flight was 153 passengers on an Airbus A380, while the greatest internet volume recorded on a single EK flight was nearly 8GB from just 26 users aboard a Boeing 777.
Passengers on board Emirates also have other ways to stay connected with personal mobile phones services offered on over 75% of the fleet, and in-seat email, telephone and SMS services on every aircraft. All of Emirates' 37 dedicated airport lounges around its global network, offer complimentary Wi-Fi connectivity.