News
RapidShare is shutting down this March!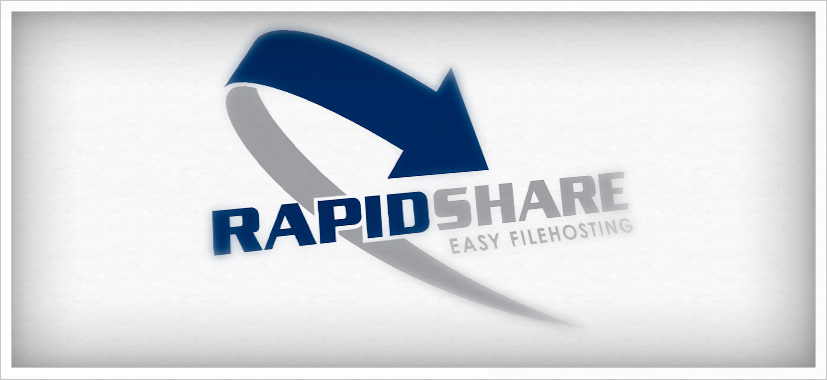 RapidShare one of the first file hosting services on the Internet, is shutting down next month on March 31 and all of its user accounts and data will be deleted.
The service has been in operation  for about 12 years.
After the Megaupload raid, RapidShare tried to rebrand itself as a cloud storage service and stepped up its anti-piracy policies. That rebrand didn't go well and the company fired 75 percent of its employees in early 2014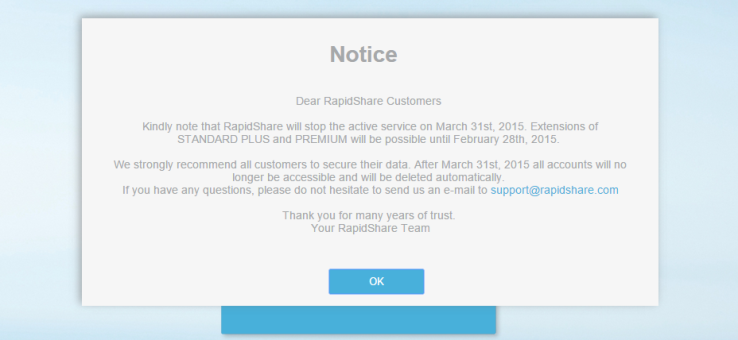 The company's attempt to stay relevant as a cloud storage service in recent years was unsuccessful. Many players including Dropbox, Google and Microsoft offered online storage for personal use at significantly lower prices.
For comparison, RapidShare charges roughly $680 per year for 300GB of space; Dropbox charges just $99 a year for 1TB.
Via TC