In case you are among those who have always wondered what will happen to your digital presence after your die, Facebook now has answers.
Very soon, the social network will allow you to nominate someone to manage your profile when you're gone.
Your Legacy Contact will be able to add a pinned post with a final message or notification about a memorial service, update your profile picture, and download your shared posts.
You'll be able to designate one Legacy Contact in the Settings menu, under Security.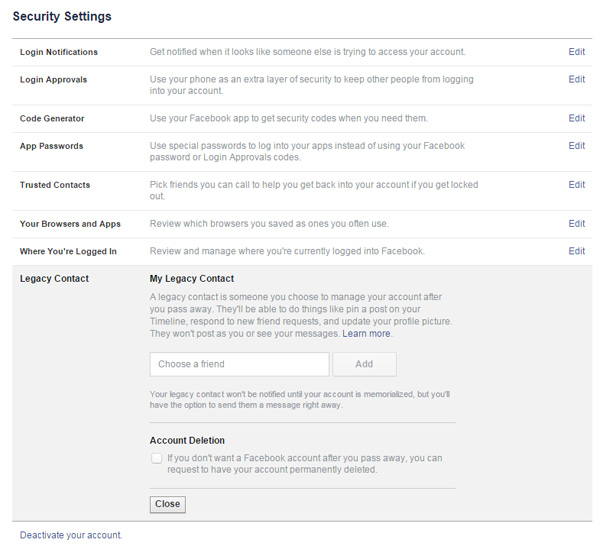 If your profile does not have a legacy contact, verified family members of the deceased users can request that Facebook memorializes the account. That adds the word 'remembering' next to the person's name, removes ads from the profile and prevents references to it popping up on the timeline.
This new feature has started rolling out in the US and will become available elsewhere soon. You can check out the memorized account feature under Facebook Help for more details
Via TNW