News
Zambian opposition parties reject mobile phone election tech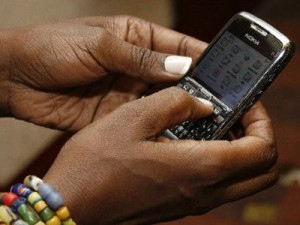 Opposition political parties in Zambia  have rejected the use of mobile phones to transmit election results in today's by-elections.
The new system by the Electoral Commission of Zambia (ECZ) uses mobile phones to transmit results from remote polling centres to a tallying centre before the final results are announced and the winners declared.
The ECZ has bought mobile phones for all election officials for use in transmitting the election results in a bid to bring efficiency in the election management system, but opposition parties have rejected the system as they say it could be manipulated by the ruling party in order to rig the elections.
At the moment, the opposition parties are now demanding that the country's elections body immediately withdraws the system.
Chris Akufuna, the ECZ public relations manager  said the commission had met and agreed with political parties on their plan to introduce a new results management system in elections but was now shocked that they have rejected the electronic system.
He said the new system was meant to improve the transmission of results using cell phones from the polling centres to the polling stations, and to the tallying centre.
Source: ITWeb