Kenya Airways – Africa's largest airline – this morning launched a service that allows customers to pay for tickets using MTN Mobile Money.
The development comes after a similar service succeeded immensely in neighboring Kenya, and the airline's head of Information Systems Development, Henry Obare expressed optimism that this service will be equally successful in Uganda.
"Kenya airways started using mobile money in 2010," he said, expressing his confidence that mobile money as a system should be embraced globally.
"We not only focus on offering an excellent in-flight experience but also on making the entire end-to-end journey pleasant," he said.
MTN's CMO Ernst Fonternel welcomed the partnership with Kenya Airways adding that they are a new addition to the number of stakeholders who have partnered with MTN Mobile Money.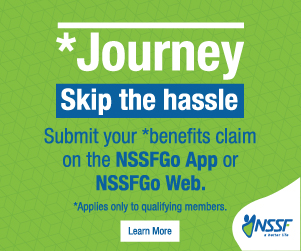 In just five years of existence, MTN Mobile Money has registered in excess of 25million transactions each month, with over 4.5million customers active in Uganda.
Fonternel quoted the GSMA 2012 Global Mobile Money adoption survey that ranked MTN Uganda 2nd in the world in the number of active mobile money accounts.
Details to follow.