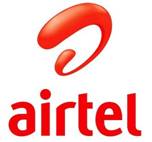 Last week on World Telecommunications Day, Airtel Uganda announced a "special surprise" to its customers.
The company combined the most voice and data offers on both the Airtel and Warid Networks to provide a bouquet of services that will have their 7.2 million Ugandan subscribers celebrating.
This follows Airtel's acquisition of Warid Telecom, announced last month and consequently approved by regulator, UCC.
An example are the two popular "Kiika" and "Pakalast" offers on both networks that are now going for as low as 1000/= for 25 minutes on both networks and SMS bundles on both networks for as low as 200/= for 100 SMS.
Mr. VG Somasekhar, Managing Director Airtel Uganda stated, "Airtel, in trying to achieve its vision of being the most loved brand in the daily lives of Ugandans has, with the coming on board of Warid decided to bless 7.2 million Ugandans with the best of this merger. Whatever services were excellent in both networks will continue to be provided across both networks at no extra cost. This means Airtel and Warid calls will be on net calls."
"For only 2000/= you get 75 minutes, 75 sms, and 75 mb of data across Airtel Warid Networks" he continued.
The move however caused intense debate across various forums, with some customers expressing concerns at perceived downward adjustments to some packages.
"The changes are already evident. As soon as the other day, Pakalast for 1000 is 25 minutes instead of 35," wrote Aaron Kirunda on I-Network forum.
But Airtel defends the adjustments saying the potential reach of each offer has increased.
"But you were doing 35 Min for 2.6m people now its 25 min across the airtel warid network of 7.2million," commented an Airtel representative.