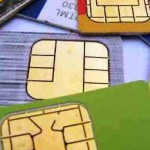 THE Tanzania Communications Regulatory Authority (TCRA) said that it is working on modalities to ensure unregistered SIM cards are disabled within six weeks. The Authority was strengthening the law against unlawful use of mobile phones including disabling unregistered SIM cards, The TCRA Director General, Prof John Mkoma said.
He said the Authority, the anti-cyber crime unit in the Police Force and the mobile phone firms have jointly launched a campaign to enforce laws and regulations governing the sector.
"We are working on technical modalities before we fully embark on this exercise since it is not an easy task. I hope we will be able to make it within six weeks," he said.
According to section 130 of the Electronic and Postal Communications Act (EPOCA) of 2010, it is strictly prohibited for any person to sell any mobile phone or SIM card to any other person without recording his or her particulars.
All sellers have to make sure that they not only record particulars before selling SIM cards, but ensure they do the same to buyers of mobile phone handsets which is rarely done today. TCRA will from now on take to task people who knowingly use or cause to be used unregistered SIM cards.
People doing so risk being convicted and face a fine not exceeding 300,000/- or imprisonment for a term not exceeding three months. In the meeting held at the TCRA headquarters yesterday and attended by senior officials of mobile phone operators, it was agreed that all stakeholders should co-operate to reinforce that operation.
CEOs also committed themselves to work on the resolutions reached during meetings with the TCRA earlier this month, where it was agreed that operators should review their systems to make their customers' particulars properly recorded.
According to Prof Mkoma, the registration exercise of SIM cards was going on well with the companies working hard to reduce the backlog of the unregistered lines apart from keeping on registering new subscribers.
"The registration has been accomplished by at least 93 per cent, the backlog will soon be cleared as we launch this operation," said the TRCA Corporate Communications Manager, Mr Innocent Mungy. Prof Mkoma said TCRA was ready to assist the government in apprehending people spreading foul messages through mobile phone networks.
He said TCRA was in principle not part of the Police Force or public prosecutors, but would stand as a witness in cyber crimes. The meeting with mobile phone operators also tasked the companies to make sure all lines randomly sold are properly recorded in their systems.
The meeting was attended by CEOs and senior officers from Airtel Tanzania Ltd, Benson Informatics Limited (BOL), MIC Tanzania Ltd (TIGO), and Dovotel Ltd (Sasatel). Others were the Tanzania Telecommunications Company Ltd (TTCL), Vodacom Tanzania Ltd and Zanzibar Telecom Ltd (Zantel).
Credit: Daily News